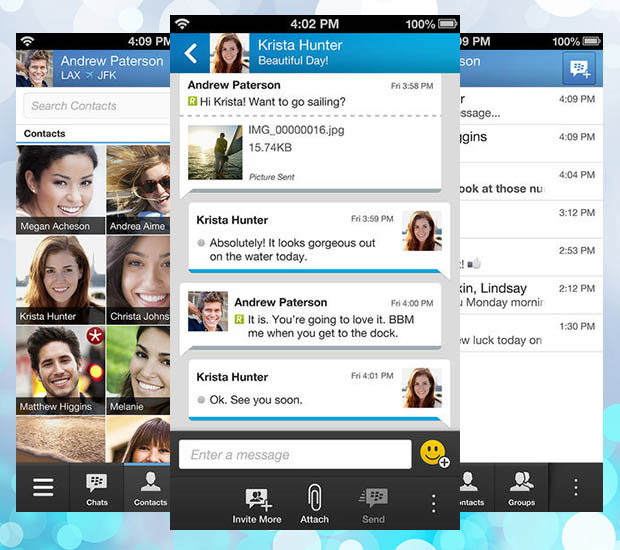 Blackberry has released the first major update of BBM messenger for iOS and it is now available for download. While the update does not bring an iOS 7 inspired redesign everyone had been hoping for it is still a major release as it adds support for iPod touch and iPad. This means users of iPad Air, iPad mini, iPod touch 5th generation, iPod touch 4th generation and other models will now be able to download and use BBM on their non-cellular devices. Previously BBM was only available for iPhones.
While BBM has gained iPad support in the latest update and works on the larger device it is essentially the same app. Blackberry has not added native support to the application as the iPhone version runs on the iPad in a stretched form. This is surprising since everyone was expecting a redesigned app for iPad following the popularity of the app among iOS users, which has been downloading by millions according to Blackberry's official figures.
Here's the full change log for this release:
– Support for iPod and iPad
– Invite BBM contacts to BBM Groups by Email
– 'Tell your friends' feature helps you connect with friends on BBM
– Quickly share your BBM PIN and PIN barcode to your social networks
– Fixes an issue where some users would be missing BBM Contact names
– Resolves some issues experienced in right to left language support
– Bug fixes and performance improvements
BBM for iPhone, iPad and iPod touch is available for free here.
Looking for a decent messaging app for your iPhone or iPad? Have a look at these.