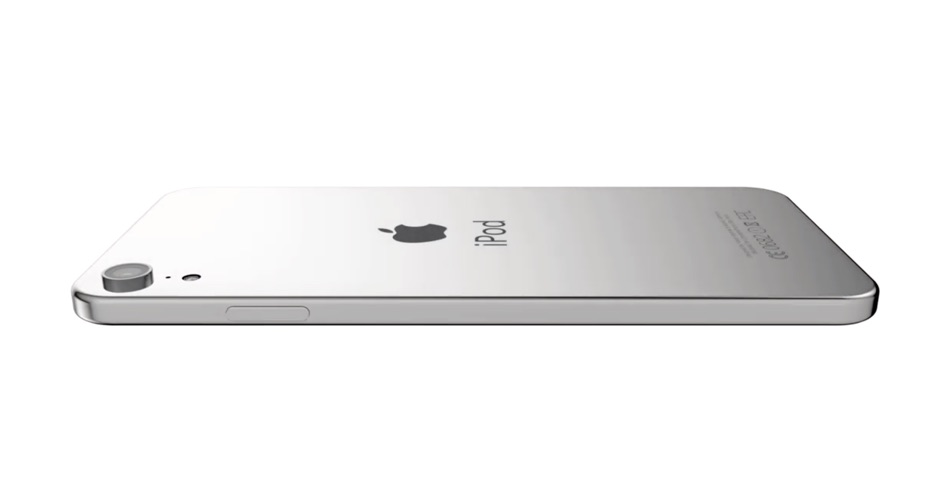 iPod touch is a product that is very close to our hearts, as for many of us this particular device was our gateway to the world of iOS. So when we heard the rumors that Apple is going to release a new iPod touch model in 2019, we got very excited. While many believe an iPod touch has lost its significance there are others who argue that it can get a second birth as a competent gaming device, and allow Apple to promote iOS to those users who are not ready to give up on Android or other operating systems just yet.
With the rumors of a 2019 iPod touch refresh designer ConceptsiPhone has published a video that shows us how a redesigned iPod touch might look like. The result is super impressive and looks like it has came out of an Apple fan's dream.
The concept imagines an iPod touch with a huge 7-inch display, which makes it even larger than iPhone XS Max's 6.5-inch display. The iPod touch concept design also has a much smaller notch housing only dual cameras on the front side that also offer Face ID authentication. There's also a back camera accompanied by LED flash. The overall design seems to be heavily inspired by iPad Pro's design complete with flat edges.
As good as it may seem, the concept is quite far from reality and we don't expect Apple to release an iPod touch that looks anything like what's shown in the video above. Realistically speaking the iPod touch refresh will be a lot more modest with rumors claiming Apple is going to maintain the ageing current design and will not add Touch ID nor Face ID to the device. A 2019 iPod touch refresh would include processor, camera updates and other minor changes that would make it slightly more relevant in modern times.
What do you think about this concept? Let us know in the comments section below.