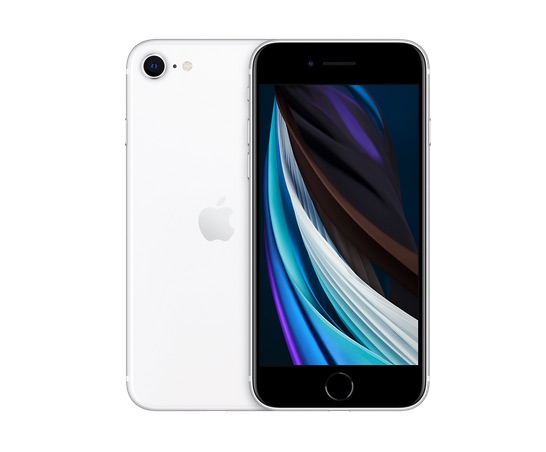 Wouldn't it be cool if you could buy a brand new iPhone for just $199? Apple is expected to announce a 5G equipped iPhone SE with upgraded specs at its upcoming spring event reportedly scheduled for March 8. With the release of this updated third-generation iPhone SE, Apple could sell the current model that was released back in 2020 for just $199.
The suggestion comes from Bloomberg's Mark Gurman who notes third-party resellers are already selling iPhone SE (which sells for $399 on Apple's Stores) for under $200. While the device is already available at this low price point, it will be a game changer if Apple announces it will be selling 2020 iPhone SE at this affordable price.
A more affordable iPhone SE at just $199 could help Apple to increase its marketshare in Android strongholds such as India and other parts of Asia, Africa, and South America.
Must read: Apple March 8 Event Expectations: 5G iPhone SE, iPad Air 5, 27-inch iMac And More
There are plenty of Android devices that sell at around the $199 and when iPhone is also available as a choice at that enticing price tag to low budget consumers, it could compel them to get Apple's smartphone.
It is understandable that a $199 iPhone SE would not be much profitable (could even be a money-loser) for Apple as the company is used to with its other products, however the increase in marketshare could propel the new customers from emerging markets to Apple's subscription services, and increase user loyalty towards Apple's ecosystem.
This could also have a spillover affect from these new buyers who might be more likely to upgrade to an $999 iPhone and perhaps buy an iPad, AirPods and a MacBook.
While the upgraded iPhone SE with 5G with a price tag of $399 is expected to feature A15 Bionic chip, improved cameras and of course 5G capabilities, the 2020 iPhone SE at $199 would still be a pretty good device.
The 2020 iPhone SE has features like a 4.7-inch Retina Display, 12-megapixel camera, 7-megapixel front camera, Apple's A13 Bionic chip, 64GB base storage, IP67 water resistance and more.
While the idea of a $199 iPhone seems farfetched, it could potentially happen and will be a game changer for Apple and its place in emerging markets.
What do you think about a $199 iPhone? Will Apple release it at this price point or will it simply discontinue 2020 iPhone SE when the third-generation iPhone SE is released on March 8. Share your thoughts in the comments.