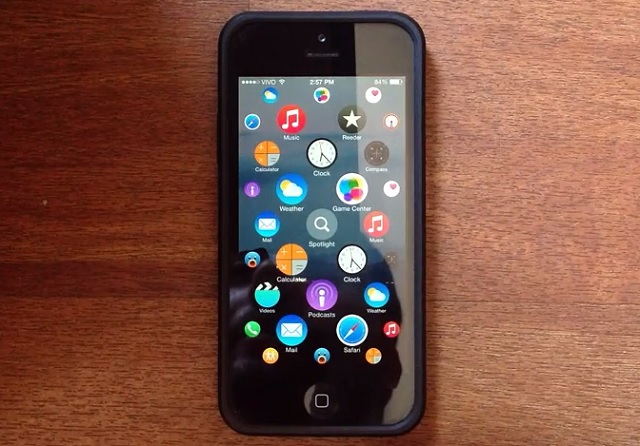 Apple Watch that was announced back in September and is scheduled to get released in early 2015 features a very different user-interface than iOS. It features a homescreen with rounded icons where users can move around to access different apps and zoom out to view more app icons. Many iOS users liked the overall UI and working of the Watch's homescreen so much that they started asking for such an interface on their iPhones.
Looks like one developer took the demand very seriously as he has created a fully functional prototype of Watch's homescreen interface working on an iPhone 5. The prototype looks pretty nice and works fluidly without any issues. Just like Apple Watch you can move around and zoom in or out on the homescreen. A very cool feature of this prototype is that you can zoom out and then tap on any other part of the homescreen to quickly access icons located in it.
The Apple Watch UI for iOS created by Lucas Menge seems fully functional however it appears that you cannot launch all the apps for now.
It would be interesting to see where he takes this prototype from here. We would definitely love to see a tweak or theme that would allow everyone to have such a theme on their jailbroken iOS 8 device.
If you are interested then source code for the Watch Springboard prototype can be found on Github here.