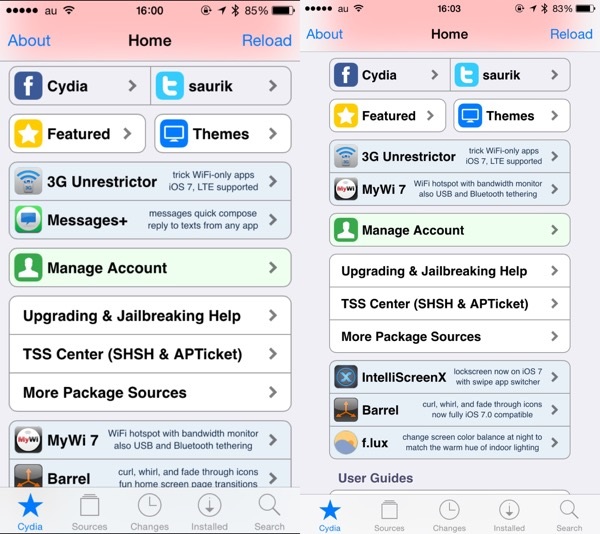 Those of you who are using iPhone 6 or iPhone 6 Plus would know that not all apps have been updated to support the higher resolution of these two devices. That causes the apps to appear stretched and blurry on the new iPhones. Thankfully if you are jailbroken a new tweak called ForceGoodFit fixes this problem by forcing iOS applications to run at native iPhone 6 and 6 Plus resolution. With ForceGoodFit the apps look much better on bigger iPhones as the text and other UI elements appear sharper.
The tweak works for both user and root apps. From Settings you can disable ForceGoodFit for certain apps that are either not working properly with this hack or have already been updated to support the new models.
You can see the before and after images to see the impact of this hack. It works on Cydia and Google Maps in addition to countless other applications.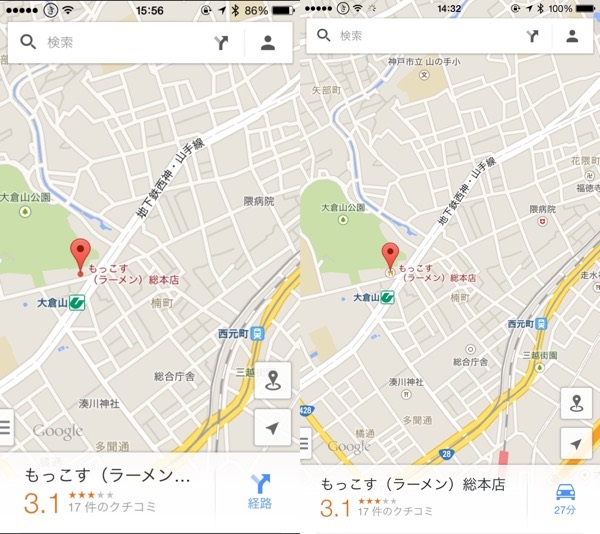 The tweak is not only similar to Ryan Petrich's FullForce tweak, which allowed users to force iPhone 4S apps to run properly on iPhone 5 but it also relies on it. For that reason you have to add Ryan Petrich's repository in addition to ForceGoodFit's source repo in order to download it. Make sure you add both of them before initiating the download.
You can get this tweak for free by adding http://kindadev.com/apt and http://rpetri.ch/repo on your jailbroken iOS 8 device.
Disclosure: iOSHacker may receive a commission if you purchase products through our affiliate links. For more visit our privacy policy page.