iOS 8 jailbreak may not be fully ready for public use but iOS 8 tweaks have already started to hit Cydia and more are expected to follow in the coming days. Developers are taking full advantage of the Pangu8 tool and updated Cydia, and are releasing tweaks while updating old ones to support the new operating system. Today three new tweaks were released in Cydia with full iOS 8 compatibility while another one was updated to add iOS 8.1 support. Read on to learn more about these four iOS 8 tweaks.
HideMe8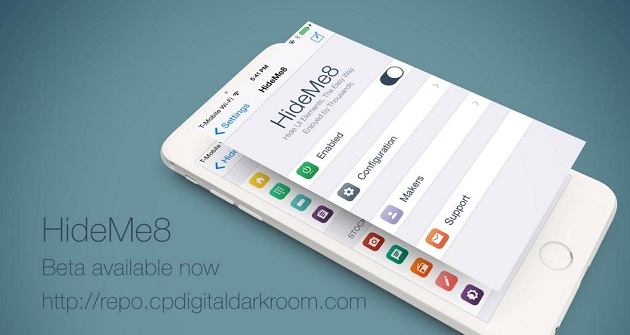 Those who used a jailbroken iOS 7 device would probably remember the handy HideMe7 tweak, which allowed users to hide different parts of their device. With HideMe7 you could easily remove things from Control Center, Notification Center, status bar, lockscreen and springboard. If you liked the tweak then you would be pleased to know that HideMe8 has been released with full support for iOS 8 and features from HideMe7 along with some new ones. If you want to try this tweak on your device then simply add http://repo.cpdigitaldarkroom.com repo on your jailbroken device. HideMe8 is still in beta so expect bugs.
UberControls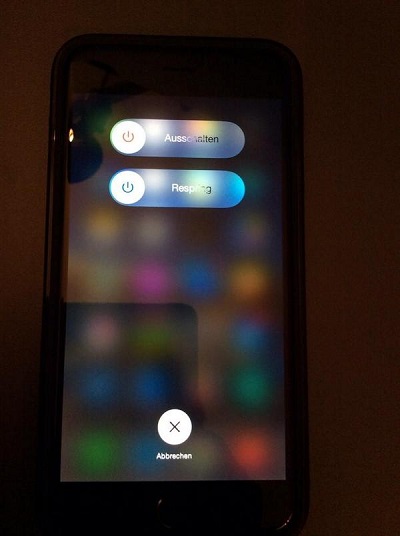 UberControl tweak adds a handy respring button next to the power off slider. So whenever you tap and hold the power button of your device you will be presented with two sliders, one for turning the device off and another one for respringing it. This tweak's functionality is similar to BetterPowerDown or PowerTap, however it has been built specifically for iOS 8. You can download it for free from the links below. You need to install the .deb files on your device in order to use it. (via Reddit)
Prethree
The Prethree tweak is meant for iPhone 6 Plus users. This tweaks makes sure you get the highest quality icon on the homescreen for apps, even for those who have not been updated to support the newer model. It checks if an app's icon has been updated for iPhone 6 Plus's resolution, if its not then Prethree uses the iTunes Artwork instead, which is usually a higher quality image than the old icon. You can download Prethree for free from this repo https://cydia.hbang.ws.
CCSliders
CCSliders is a tweak that allows users to have multiple sliders in the Control Center. You don't actually have multiple sliders at once as you can switch between them by simply tapping. For example, you can have sliders for brightness, volume, flashlight intensity, Flux and switch between them by tapping. You can also arrange the sliders according to your preference. CCSliders has been available for iOS 7 for a while and now it has made its way to iOS 8. You can download it for your iOS 8.1 powered device for free at http://cydia.jerryen.com/repo.
You can follow all the iOS 8 jailbreak news here.
Disclosure: iOSHacker may receive a commission if you purchase products through our affiliate links. For more visit our privacy policy page.