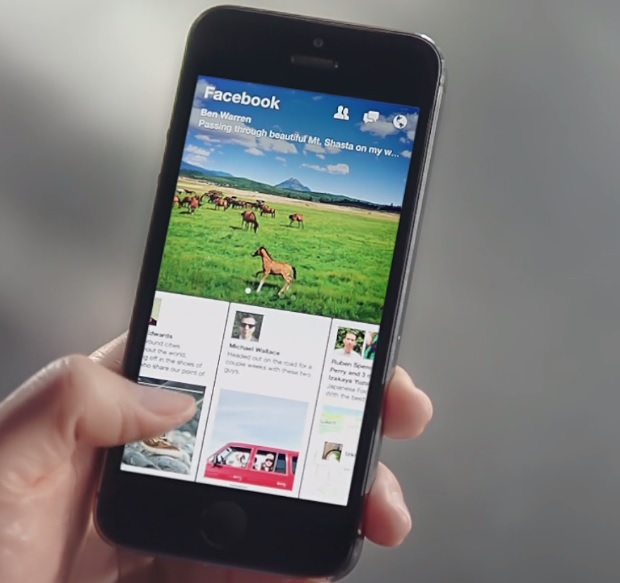 Ever since the emergence of mobile apps market every tech company is trying its best to provide their mobile users with best and intuitive experience and that includes Facebook. Today the social networking website has released another standalone app for iOS to give its users a new way to explore their news feed.
Paper app by Facebook is now available on the App Store for free. The app features a simple card layout and you just have to swipe in or out  on the cards to read posts of your Facebook friends. The app fills whole screen of your iOS device, even hiding the status bar to give a full screen experience while taking advantage of the extra real estate. You can watch your newsfeed videos in a truly fullscreen experience as well.
Paper is not only limited to your newsfeed as you can also add topics of your interests e.g. Tech, Headlines, Enterprise etc. to get news from different popular sources. It features natural gestures including an unfold gesture to explore article covers for news and stories from trusted sources.
This is one of best designed apps available on the App Store so far. However some questions have been raised over the name of the app. Co-Founder and CEO FiftyThree the company behind popular drawing app 'Paper' has asked Facebook not to use their brand name. He called it confusing for the company and their customers. Facebook hasn't responded, yet.
Currently the app is only available in US. You can get the app for free from here.
Gallery