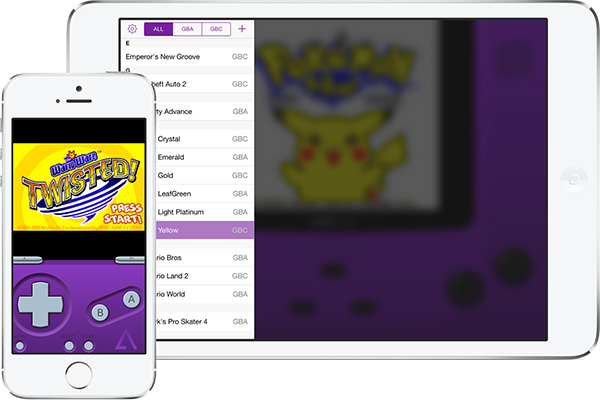 Those of you who are into playing classic arcade games on iOS devices would be familiar with the popular GBA4iOS app, which allowed non-jailbroken iPhone and iPad users to download the emulator and play their favorite games. The app that was later denied entry to the App Store by Apple due to legal issues used a vulnerability in iOS that allowed the developer to inject his app into a non-jailbroken iOS device by making user change the date on his or her device.
Sadly in iOS 8.1 Apple has finally fixed the date vulnerability, which means it will block GBA4iOS and other similar apps from being installed on a device. Since there's no way of GBA4iOS to come back to the App Store the developer has finally decided to release the popular app in Cydia. This will allow jailbreak users to simply download their favorite emulator from the store without needing to change dates on their device. It will be as easy as download a tweak or any other app from Cydia.
Great thing about this release is that once iOS 8.0.x and iOS 8.1 jailbreak is released publicly the app will work on it right away just like it does on iOS 7.
GBA4iOS 2.1, which will be released on Cydia has already entered beta stage. It will bring exciting new features that includes multiplayer support, better UI, selectable color palettes for Game Boy games, homepage feature for the web browser and more importantly support for iPhone 6 and iPhone 6 Plus. (Source)