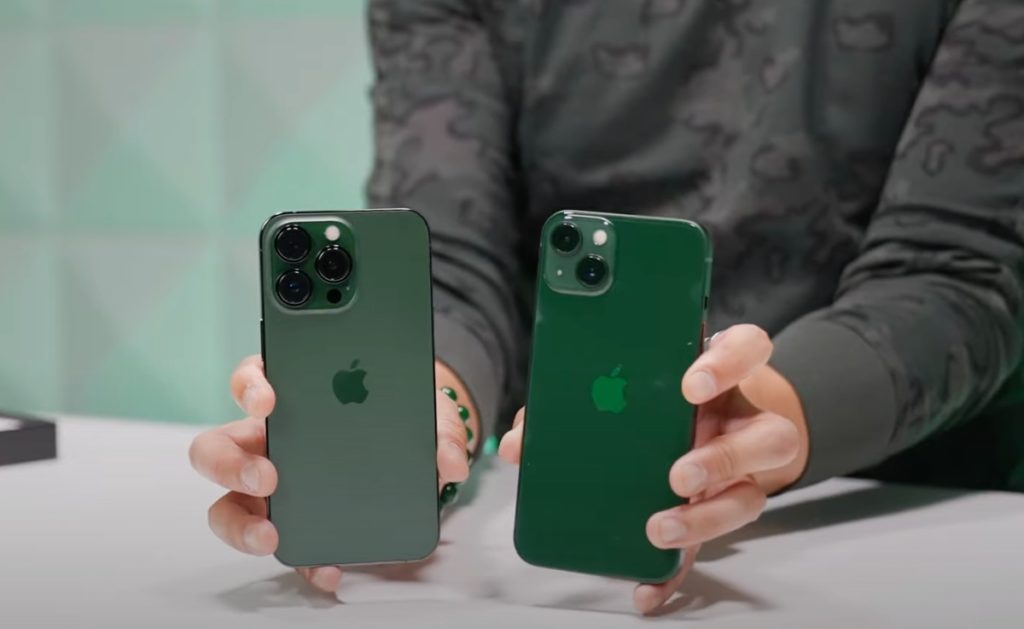 As Apple has started taking pre-orders for the new products announced at its March 8 event, popular YouTubers have already gotten their hands on the new finishes of iPhone 13 and iPhone 13 Pro.
As you may already know Apple announced new Green color for iPhone 13 and iPhone 13 mini and a new Alpine Green finish for iPhone 13 Pro and iPhone 13 Pro Max. As pre-orders for the new colors have began, we now have hands-on videos of these new colors.
YouTubers that includes MKBHD, iJustine, Rene Ritchie and Brian Tong have all posted their first impressions of the new colors.
About the iPhone 13's green, MKBHD in his short 60 second video calls it a "solid green that is pretty dark" while iJustin called iPhone 13 Pro's Alpine Green "pretty close to the iPhone 11 [Pro]", which was the last iPhone to sport a green finish.
Watch the video to get a feel of Green and Alpine green and let us know which ones do you like the most.