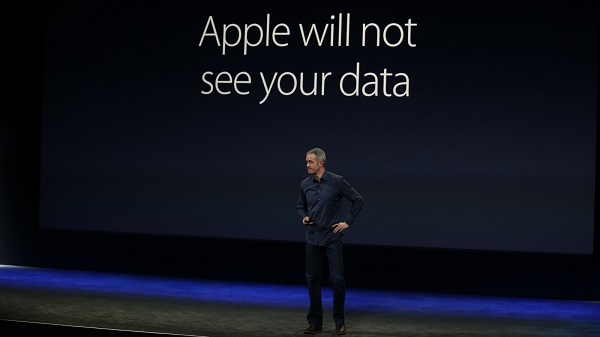 During its WWDC keynote Apple took a moment to talk about differential privacy. The company announced that it will start using differential privacy in its operating systems to collect useful data from its customers and use it to provide them with data driven artificial intelligence based services. With the use of Differential Privacy Apple will be able to ensure that user's privacy and security is protected while it will also be able to collect data and record usage patterns of a large number of iOS and macOS users at the same time.
The company will do this by adding noise to the data collected from user's devices, which will help in obscuring personal information. By doing so the company will get insights about how users are using its services while also protecting privacy of the individuals. According to Apple, Differential Privacy will add mathematical noise to the sample collected from a user's usage pattern. Then this data will be compared with data collected from other users through which general patterns will start to emerge. Using these patterns Apple will be able to enhance the user experience on its devices.
Speaking of privacy and security you should check out the best VPN apps for iPhone and iPad that you should download in 2016.
So how will Apple add noise to the collected data? The company is using techniques such as sub-sampling, hashing and noise injection for this purpose. With sub-sampling Apple will be able to analyze the data right on user's device without it even being transferred to any external source. With Hashing the data will be scrambled permanently, while still allowing the system to analyze it and get insights from it. Noise injection technique will be used to add random data into the samples so it would be impossible to recognize its source through reverse engineering and cross referencing techniques.
Apple will count the frequency of how popular deep links are when they are visited without associating the sampled behaviors with any particular user. Apple isn't using differential privacy for everything yet, and according to several reports it is  going to be opt-in for the users meaning it will only be activated on your device with your permission. The company is using differential privacy to analyze emojis types by the users so the operating system can suggest emoji replacements, adding new words to local dictionaries, looking up hints in the Notes as well as Spotlight deep links used inside apps.
With the recent announcement it is safe to assume that Apple is just getting started with the inclusion of differential privacy and will take it further to improve the user experience on its devices.