Three popular tweaks from developer Chpwn have been updated to support iOS 7 and iPhone 5s. The updated versions of these tweaks are now available of download. These tweaks include Infinidock, Infiniboard and Infinifolders. Here's a brief explanation of what they do.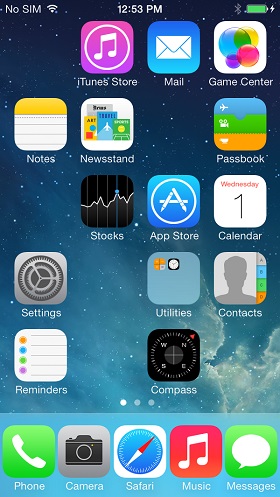 Infinidock: As the word 'dock' in its name suggests the Infinidock tweak is made to boast the functionality of the dock. After installing this tweak on their jailbroken iOS device users can add as many icons in their device's dock as they want without any restrictions. This tweak adds pages to the dock, which means users can simply swipe to access more tweaks. With Infinidock installed they can also add 5 or more icons on one page.
This tweak is available for $1.99 in Cydia under BigBoss repo and supports iOS 7 as well as iPhone 5s.
Infiniboard: Infiniboard by Chpwn adds vertical scrolling to the homescreen. This means users can add unlimited number of icons to their homescreen and swipe up and down to access them. It features several customization options and retains user's settings for homescreen even after full iTunes restore. It is available for $0.99 under Bigboss repo with support for iOS 7 and iPhone 5s.
Infinifolders: It is another popular tweak by the same developer that got updated for the latest iOS version and iOS devices. Available for $1.99 in Cydia Infinifolders enables users to put unlimited apps in iOS 7's folders by breaking Apple's limitations. Just like Infiniboard this tweak is capable of preserving your settings even after full iTunes Restore. You can download it from Cydia right now.
Img Credit: @Chpwn