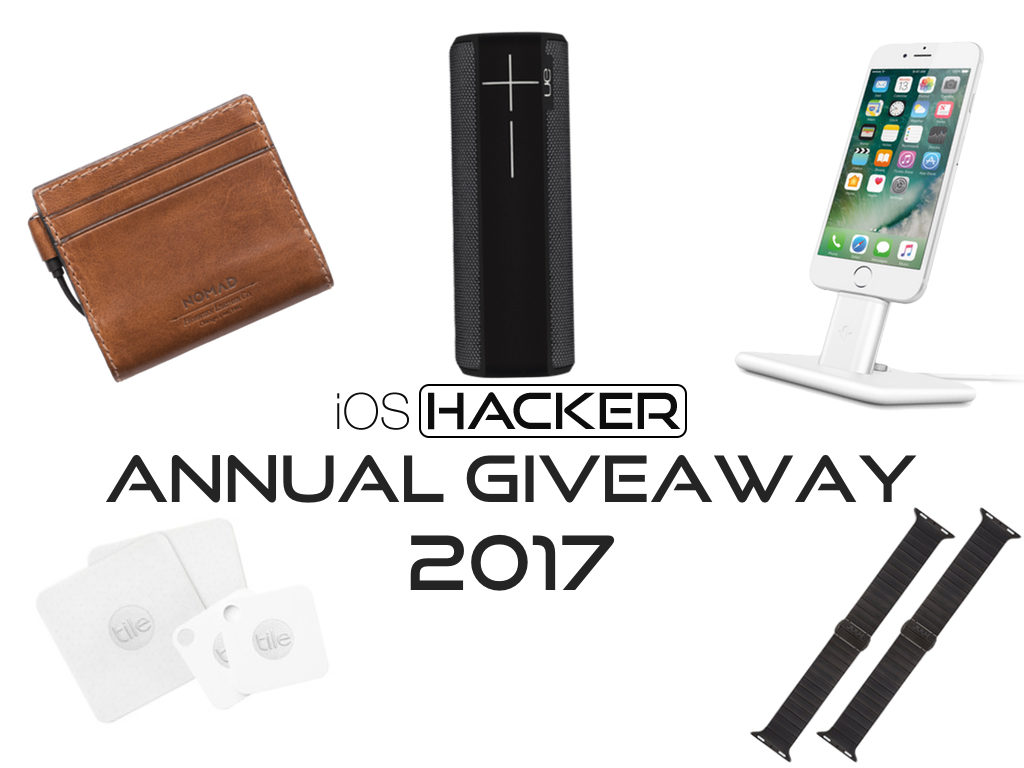 Here at iOSHacker, we love getting the most out of our Apple devices. We also love to share what we know with you on how to customize them, use them in ways to help improve your life, and squeeze as much power as you can out of them. While there are many great ways to do this via software, a big part of it is achieved by hardware and accessories. That's why we review products and accessories to help you find the best quality products and use your devices to their full potential. Today, we've picked some of the best products that we have reviewed and allowing you to chance to win one of them! Below you will find all the ways that you are able to enter! The more ways you enter, you more chances you'll have of winning!
There are a total of 6 prizes to be won, and there are 6 winners to be chosen! Below is a brief description of each product. Clicking on the title of the product will lead you to our review!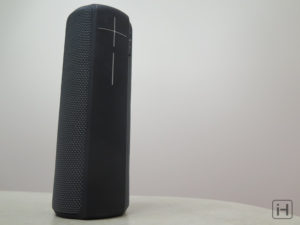 This speaker is the perfect companion for any music lover. It is very portable and fairly small, yet it packs some pretty serious sound. It's design features 360 degree audio, IPX7 waterproofing, 15 hours of battery life, 100ft wireless range via Bluetooth, and the ability to pair up to over 200 other UE BOOM 2 and MEGABOOM speakers (Yes, 200!). The normal retail price is $199, but you can get it for free just by winning our giveaway!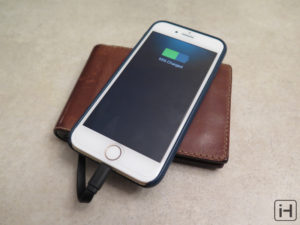 Ever run into a situation where your phone dies but you forget to bring your battery bank? Those days are over with the Nomad Leather Battery Wallet! Not only is this wallet simply gorgeous with the high quality material that it's made with, but it also crams a 2400 mAh battery. Since it's built into something you probably have with you everywhere outside, it's very convenient for when you need a bit more juice for your iOS devices. We're giving away the modern looking "Slim" model, which normally goes for $119.95, but we're giving it away for free in our giveaway!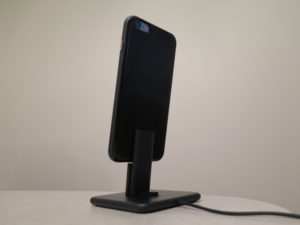 The HiRise is one of our favourite docks over at iOSHacker. Not only does it come in colours that compliment your phone greatly, but it also supports your device in virtually every case imaginable. It can also charge other lighting devices, such as the Apple TV remote and Magic Mouse 2. Or you can Micro-USB devices, for your battery cases or Android devices! The HiRise 2 Deluxe fetches for $59.99, but you can snag it for free with our giveaway!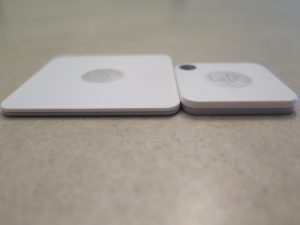 Are you one of those people that is constantly losing their keys, wallet, phone, or other items? Know somebody that does? You're going to want to win this! The Tile Combo Pack includes 2 Tile Mates and 2 Tile Slims. You simply put a Tile on the item you are losing constantly, then you can page it from your phone and make it play a sound. The app also features a map of where it was last seen, and if it's real lost, the Tile community can help you find it by alerting you if another Tile user walks by your lost item. Can't find your phone? Simply double-press the "Tile" button on Tile itself, and it can page your phone, even when it's on silent! The Tile Combo Pack normally prices at $90, but you can pick it up for free by entering our giveaway!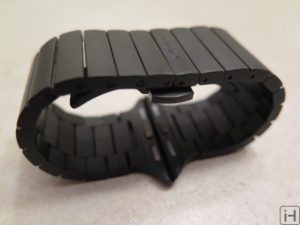 JUUK is one of the highest quality Apple Watch band makers that you'll ever find. They create high quality Apple Watch bands at a fairly reasonable price. One of my favorite designs, the Revo, is a very modern and traditional looking watch band, and fits great with your Apple Watch. Since they're so great, we're giveaway 2 of the 38mm Matte Gunmetal Revo bands, which normally retails at $219.99 each. With our giveaway, now is your chance to snag one for free! And if you're worried that it won't fit because you own a 42mm Apple Watch, you don't have to, as we have shown that 38mm Apple Watch bands also fit on the 42mm version!
You have until March 30th, 2017 at 12:00 PM EST to enter. After that, the winners will be contacted. The winners will have 48 hours to reply. If they do not respond within that time, another winner will be selected.
Remember, the more ways you enter, the more likely you are to win! So what are you waiting for? Dive right in and start entering the biggest giveaway our site has ever done!