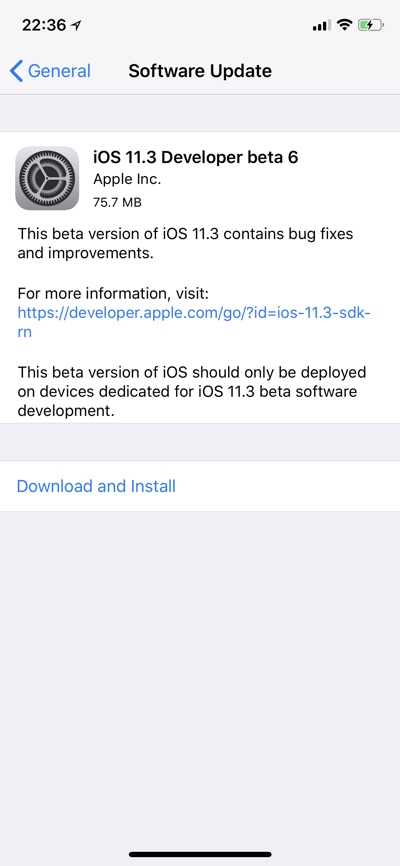 Just four days after releasing iOS 11.3 Beta 5, Apple has today released iOS 11.3 Beta 6 for developers and it is now available for download. The update is just 75MB on iPhone X. If you are a registered Apple developer, then head over to Developer Center to download the update.
Beta 6 can also be downloaded over-the-air on devices already running the iOS 11.3 beta. It is unclear if any new features have been introduced in this release, however it is unlikely considering the small size of the OTA update.
iOS 11.3 which is on beta 6 is a major release that brings new features like Battery Health, four new Animoji, Health Records, ARKit 1.5, Business Chat for iMessage and more.
As of right now beta 6 for macOS 10.13.4, tvOS 11.3 and watchOS 4.3 have not been released.