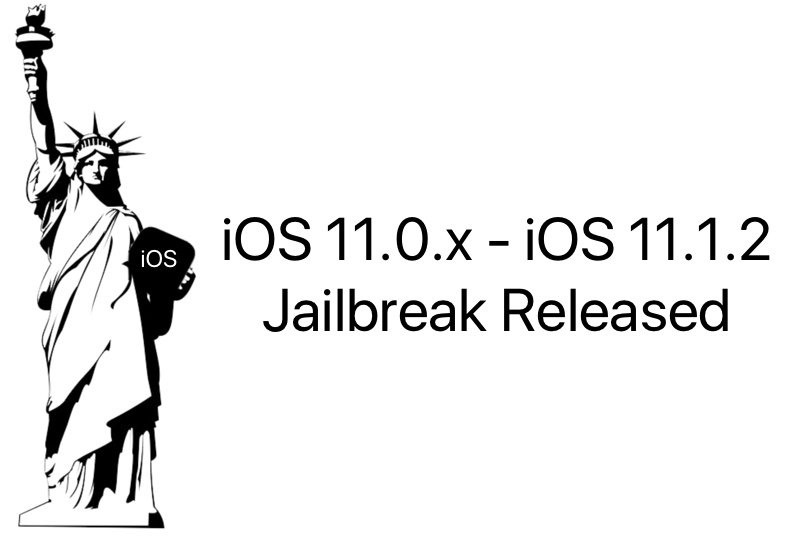 Developer and iOS hacker Jonathan Levin has released a new iOS 11 jailbreak tool called LiberiOS. The tool is capable of jailbreaking iOS 11.0.x all the way up to iOS 11.1.2. This means anyone who is running these iOS versions can use his LiberiOS tool and jailbreak an iPhone, iPad or iPod touch.
While the semi-untethered jailbreak tool offers a full jailbreak it does not install Cydia on the device and is meant for advanced users who want to help in testing the jailbreak tool on their devices. The reason why Cydia and Cydia Substrate that makes installing jailbreak tweaks possible is not bundled is because they have not been updated by Saurik yet. However support might get added sooner than later.
LiberiOS is an IPA based tool, which means you can jailbreak your device using it through the Cydia Impactor tool. Once the tool has been finalized it will include support for all iOS devices including the recently released iPhone X and iPhone 8 models.
As of right now LiberiOS does not include offsets for many of the iOS device models. The developer also notes that some earlier versions of iOS 11 are not supported on some models of iOS devices.
So who should use this release of LiberiOS tool? Right now the tool is meant for advance users who want to help in development of the jailbreak and know what they are doing. If you are someone who jailbreaks for the fun of it and needs a jailbreak to install tweaks, then you are better off waiting for the final version and until Cydia support is added. Because in its current state LiberiOS is not ready, if you end up messing up your iPhone or iPad you might have to update to iOS 11.2 or later and then you will lose your chances of having a jailbreak. Apple is no longer signing iOS 11.1.2 or later which is required for this jailbreak to work.
You can download the LiberiOS IPA here, whereas Cydia Impactor is available here. To jailbreak connect device to computer, launch Cydia Impactor and then drag and drop the LiberiOS IPA on the Cydia Impactor tool.
Levin has also released LiberTV tool that enables users to jailbreak tvOS 11.0 and 11.1 running on Apple TV 4th gen and 4K edition.