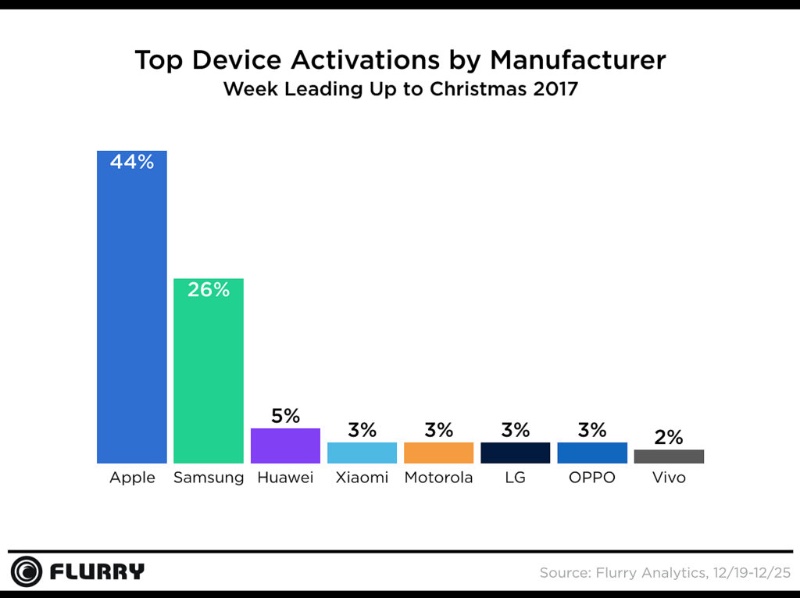 As anyone would have expected Apple had superb Christmas when it comes to new device activations. Flurry Analytics has published some interesting data that gives us a look at which companies people preferred when buying new smartphones and tablets for themselves and their loved ones during the week leading up to Christmas day.
According to the data, 44% devices activated from December 19 to December 25 were iPhones and iPads. This data does not account for Apple Watch, accessories or Mac products that were bought during this time, however we can expect those numbers to be just as impressive.
Apple's biggest competitor Samsung also had a decent Christmas week however not nearly as good as Apple's. Samsung devices activated during this time period made up 26% of all smartphones and tablets activated.
Other companies that include Huawei, Xiomi, Motorola, LG, Oppo and Vivo all had an activation share in single digitals from 5% to mere 2%.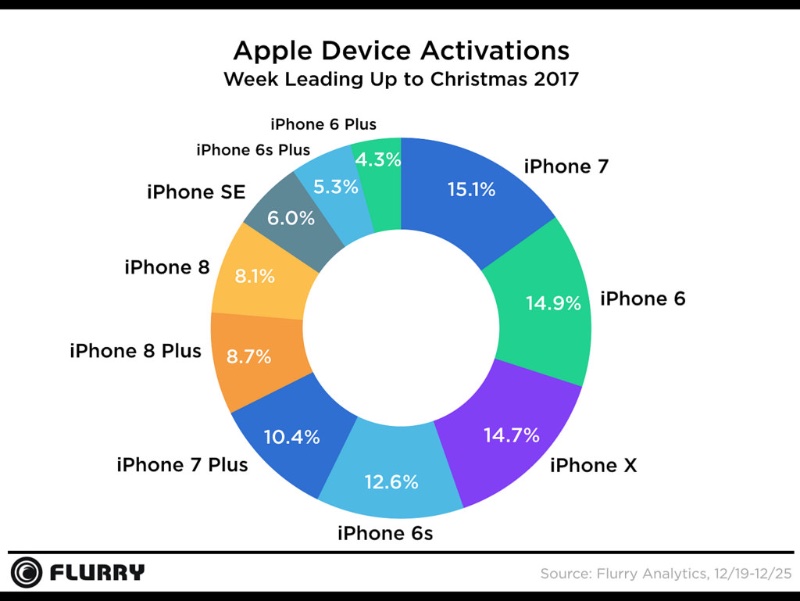 Perhaps more interesting revelation that comes from Flurry Analytics is the breakdown of different iPhone models based on their activation. iPhone 7 was the most popular iPhone and accounted for 15.1% whereas iPhone 6s was a close second at 14.9%. The flagship iPhone X that retails for over $999 had an activation share of 14.7%.
iPhone 8 and iPhone 8 Plus, which were released alongside iPhone X only accounted for 8.1% and 8.7% of total iPhone activations.