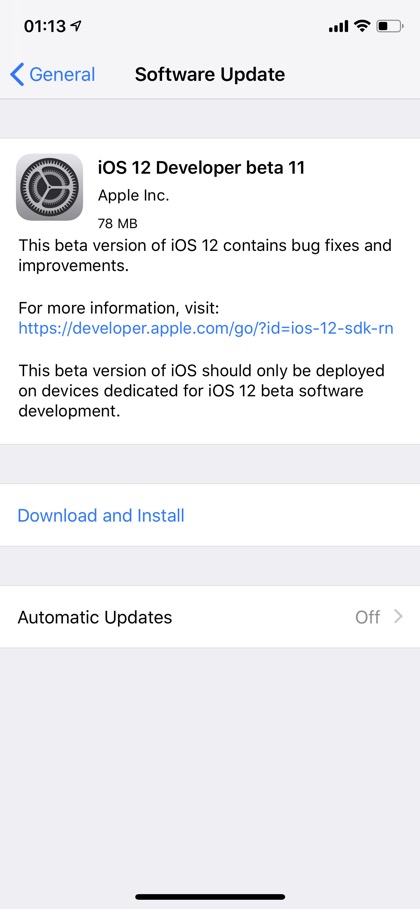 Apple has today released new betas for all its devices (except Apple Watch) and they are now available for download. Today's releases include the iOS 12 developer beta 11, iOS 12 Public beta 9, macOS Mojave beta 9 and tvOS 12 beta 9. If you are beta testing any of these operating systems on your iPhone, iPad, Mac or Apple TV then head over to the software update section of your device and download the latest updates.
iOS 12 developer beta 11 comes just 4 days after Apple released beta 10. Over the past few weeks Apple has sped up the beta release process and has been releasing up to 2 betas per week. Just like past few developer beta releases for iOS 12, no new features have been introduced in this one. Alongside 11th developer beta, public beta 9 for iOS 12 is also available.
In addition to releasing two betas for iOS 12, Apple has also released beta 9 for macOS Mojave and tvOS 12. These two also don't bring any noticeable changes to the operating systems and focus on bug fixes and improvements.
With August's end fast approaching, Apple is gearing towards the final release of its major software updates, which are expected to get released around mid-September.