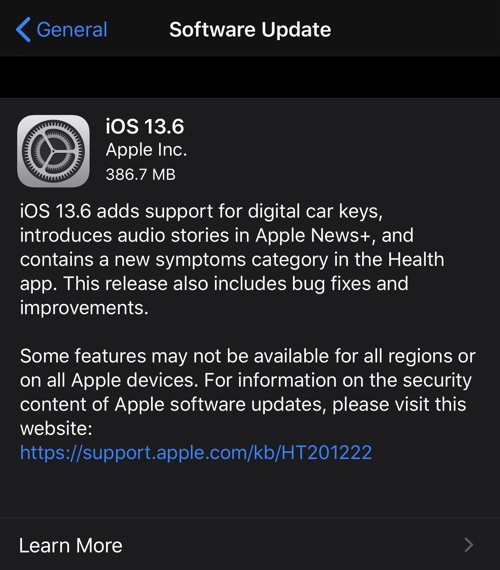 Apple has today released iOS 13.6 and iPadOS 13.6 software updates, both of which are now available for download. In addition to iOS 13.6 Apple has also seeded iOS 12.4.8 for older devices that didn't get last year's iOS 13 update.
iOS 13.6 brings a number of new features to the iOS operating system. One of the most notable features introduced in the new update brings support for digital car keys. This new feature, which was announced at WWDC20 will allow owners of supported vehicles unlock, lock and start their cars by just using their iPhone. Users will also be able to share digital keys, remotely remove digital keys on a lost iPhone and create driver specific profiles with different privileges.
You can find direct download links for iOS 13.6 and iPadOS 13.6 below.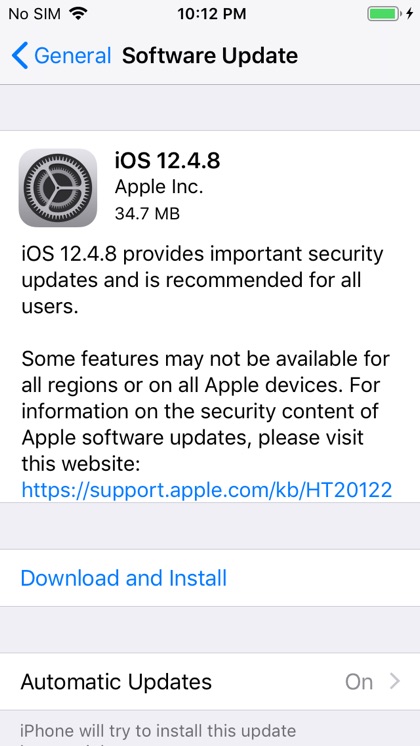 Other changes found in iOS 13.6 include audio stories feature for Apple News+, new Symptoms category for the Health app as well as bug fixes and improvements.
Health app's symptoms feature will also be able to log symptoms from Apple Watch's Cycle Tracking and ECG features. Other symptoms that users will be able to add include fevers, chills, sore throat, coughing and more. These symptoms will also be sharable with third-party apps.
A number of bugs related to Wi-Fi, iCloud Drive, eSIM, Phone, Wi-Fi Calling, Japanese keyboard, Control Center and VPN have been fixed.
Direct IPSW download links for iOS 13.6 and iPadOS 13.6
iOS 13.6 IPSW
iPadOS 13.6