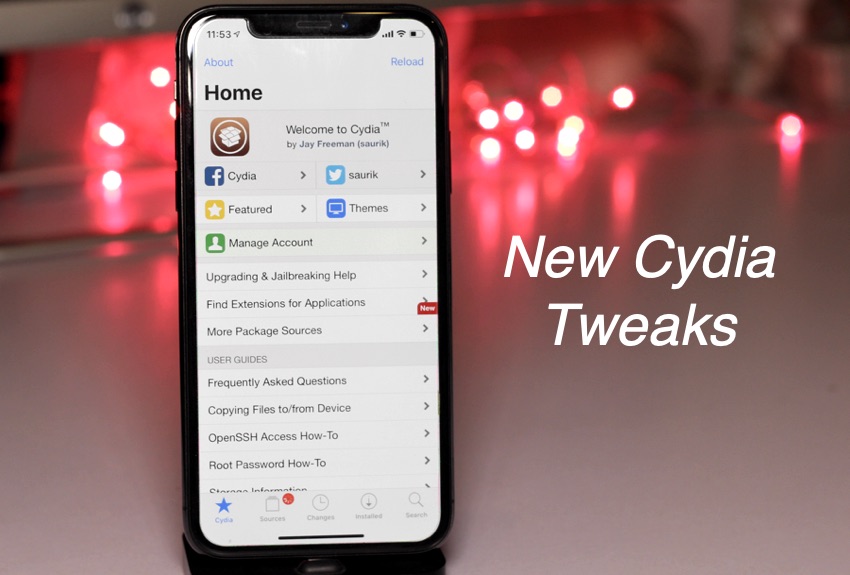 It has been a few weeks since our previous newly released iOS 13 tweaks roundup. And since then a bunch of new hacks have been released that offer fun and useful customizations to jailbreak users.
In this article we have featured some of the best new hacks that can be downloaded from Cydia or your favorite package manager app. Read on to learn everything about Aperio, FastAppLS, AppData, iAutoReply, Colorful, ScreenRecording Time and NoFlyIn.
Must read: Get Big iOS 14 Features Right Now With Jailbreak Tweaks
Aperio Tweak: A Quick App Launcher For Lockscreen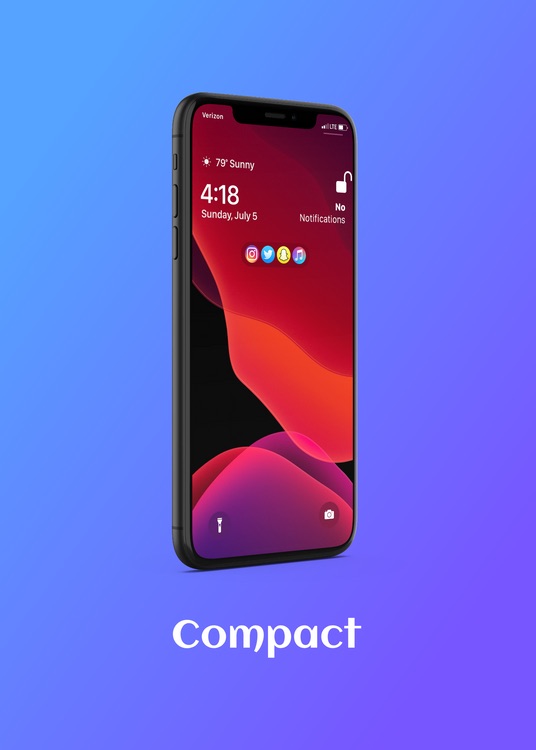 Aperio tweak brings a small and useful app launcher to the lockscreen, which enables users to quickly launch their favorite apps without going to the home screen first. The tweak can be used to instantly launch an app after a Face ID unlock.
Users get the option to store multiple numbers of apps on the launcher and choose between 4, 6, 8 and more. Users can fit any number of apps on Aperio and access them by scrolling. Customization options in Aperio include ability for users to hide Aperio launcher and only see it when they press the lock screen quick action buttons, ability to change the app launcher's UI size, choose an alignment for Aperio and more.
You can download the Aperio tweak from the Dynastic Repo for $0.99.
FastAppLS Tweak: A Quick Way To Launch Your Favorite Way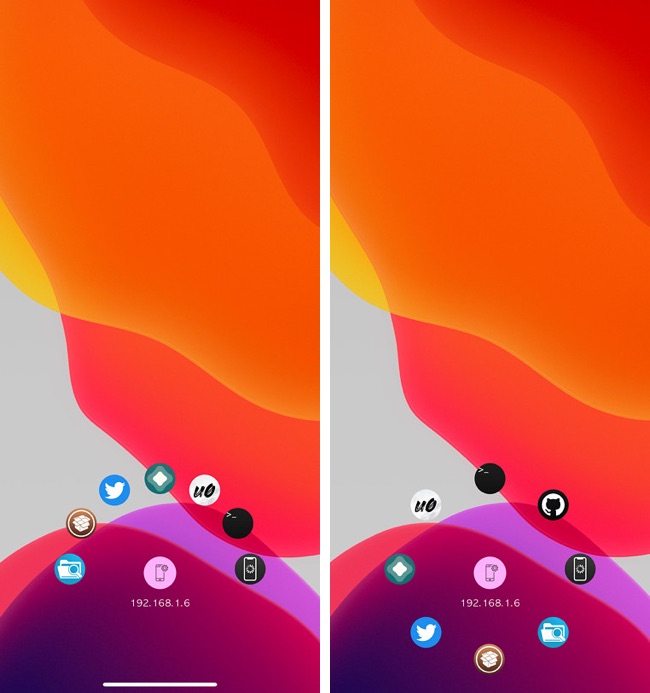 The FastAppLS tweak is another app shortcut tweak for the lockscreen. It adds a button to the lockscreen that can be tapped to access a bunch of favorite apps. The tweak also displays your device's IP address right on the lockscreen right beneath the button.
Customization options include ability to select apps to be included, ability to change the radius of app circle, ability to hide iOS's lockscreen utility shortcuts and more. The developer has promised more features for the tweak in the future updates. You can download the FastAppLS tweak from Twickd repo where it is available for free.
AppData Tweak: See App Info, Clear Caches And More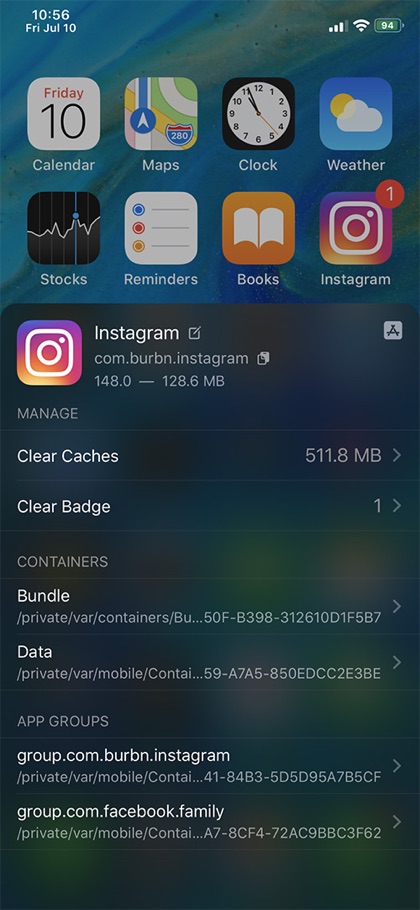 AppData is one of those essential jailbreak tweaks that should be installed on every jailbroken iPhone out there. Using this tweak you can view and access data of your installed by swiping up on their icon.
As you swipe up you can see the app's bundle version and size, copy the bundle identifer, edit the app's name, open the App Store page for that app, check app caches and clear app caches and more. AppData tweak is available under the developer's repo (https://apt.fouadraheb.com) as a free download. It works with iOS 11, iOS 12 and iOS 13.
iAutoReply Tweak: Send Auto Replies When You Are Busy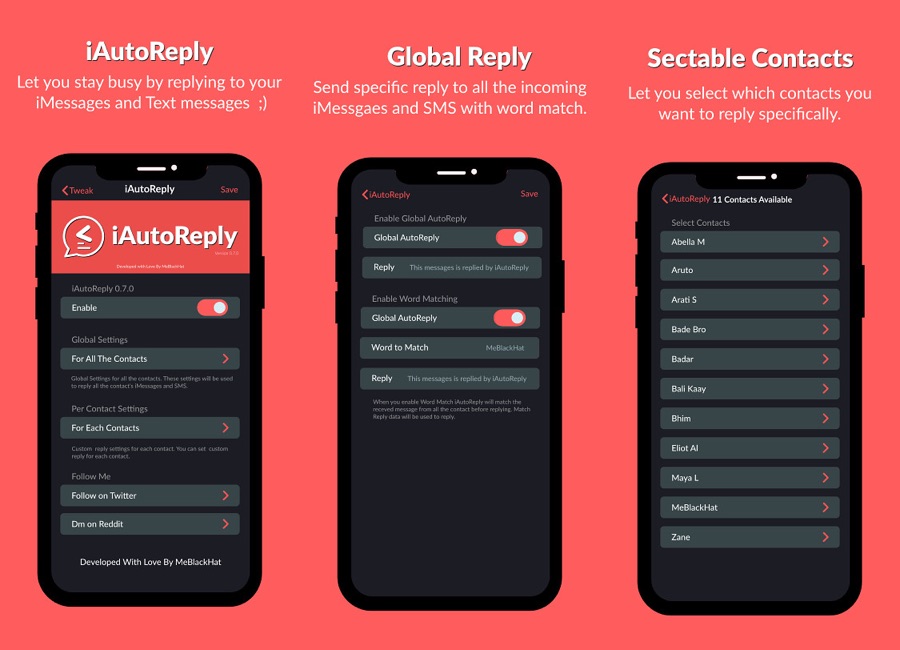 iAutoReply tweak makes sure people messaging you don't feel neglected by sending an auto reply to them. You can specify a reply for each contact or set a global reply that will be sent to anyone sending you an iMessage or an SMS. You can even set custom reply based on the content of the original message.
For example, you can set a reply that is sent when the word matches to the received iMessage or SMS. A great feature about this tweak is that it will not mark any incoming iMessage as read so you will know when you have pending messages that need to be answered.
You can download the iAutoReply tweak from the Twickd repo, where it is available for $2.39. It is compatible with iOS 12 or later, including iOS 13.
Colorful Tweak: Add A Tint To iOS UI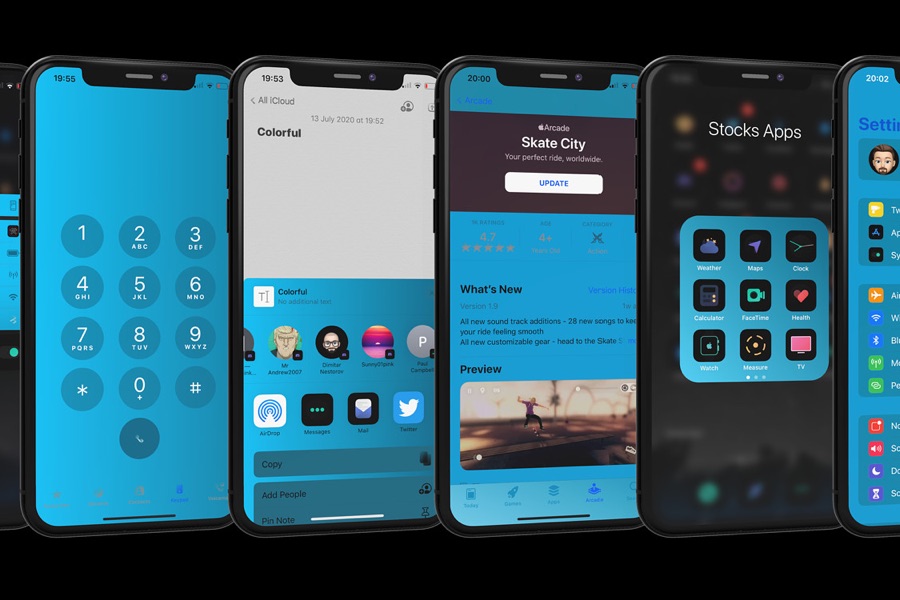 Colorful tweak does exactly what its name suggests. It adds tint of user's choice to the iOS user-interface giving new life to your iPhone. With Colorful tweak you can add color to various parts of iOS including Phone, Share menu, App Store, Folders, Settings, Camera, Passcode, Calculator, Status Bar and more.
Colorful comes with a long list of features and customization options that make it one of the best iOS UI customization tweaks out there. You can try out Colorful by downloading it from the Twickd repo, where it is available for $1.99. It requires iOS 13 or later to work.
ScreenRecordingTime Tweak: See Screen Recording Time In Status Bar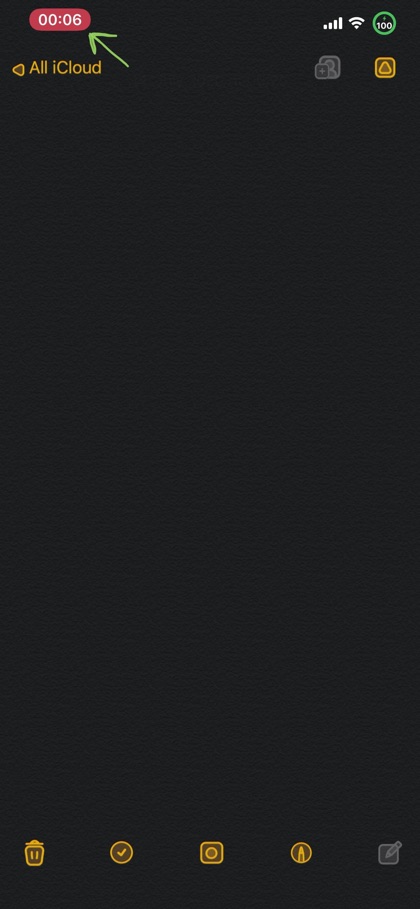 iOS offers a very useful screen recording feature however the only problem with this feature's implementation is that it does not show the recording length time. ScreenRecording Time tweak solves this issue by placing the screen recording time in the status bar.
This tweak will simply replace the current clock and place a timer in its place that indicates the length of the screen recording. Currently this tweak only offers support for notched iPhones. You can download ScreenRecording Time tweak from the Packix repo where it is available as a free download.
NoFlyIn Tweak: Get Rid Of The Iconic Icon Fly In Animation
With the NoFlyIn tweak you can simply disable the icon fly in animation that appears when you unlock your device. This is a great tweak for those who want to reduce the amount of animations from their device but don't want to activate Reduce Motion setting. NoFlyIn Tweak is available in Twickd repo for free.