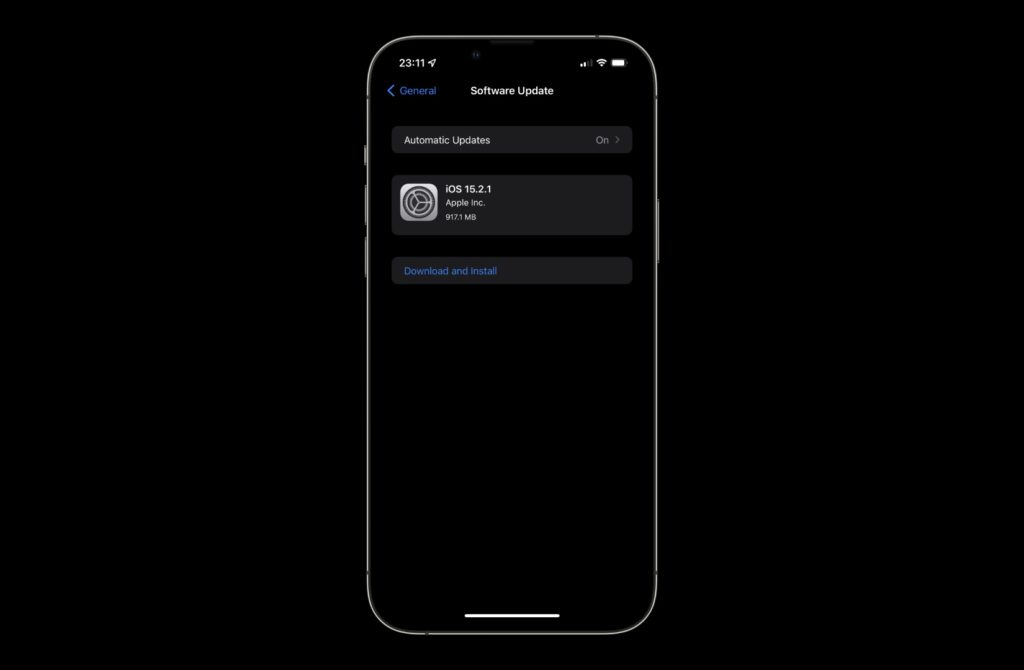 Apple has released iOS 15.2.1 and iPadOS 15.2.1 software update and it is now available for download. If you are running iOS 15.2 or lower on your iPhone, then you can head over to Software Update section of your device in order to update it.
iOS 15.2.1 is a minor release and has been released to bring bug fixes to iPhones. In this update Apple has fixed the issue that caused loading problems in Messages sent using an iCloud Link.
iOS 15.2.1 also fixes the issue that caused third-party Apple CarPlay apps to not respond to input.
Perhaps more crucially Apple has fixed a HomeKit vulnerability that could allow malicious individuals to crash an iOS device repeatedly by changing the name of an HomeKit compatible device to include more than 500,000 characters. The bug caused the devices to fall into a loop of endless crashes, as the name of the HomeKit device would get stored on iCloud and cause the device to crash again after user restored his or her iCloud backup. Thankfully it has been fixed in iOS 15.2.1.
To download iOS 15.2.1 or iPadOS 15.2.1 go to Settings -> General -> Software Update.
In addition to download the update over-the-air you also have the option to manually install iOS 15.2.1 with Finder or iTunes. For that you will need access to iOS 15.2.1 IPSW and iPadOS 15.2.1 IPSW, which are available for download at the links below.
Download iOS 15.2.1 IPSW for iPhone
Download iPadOS 15.2.1 IPSW for iPad
iPad mini (4th generation)