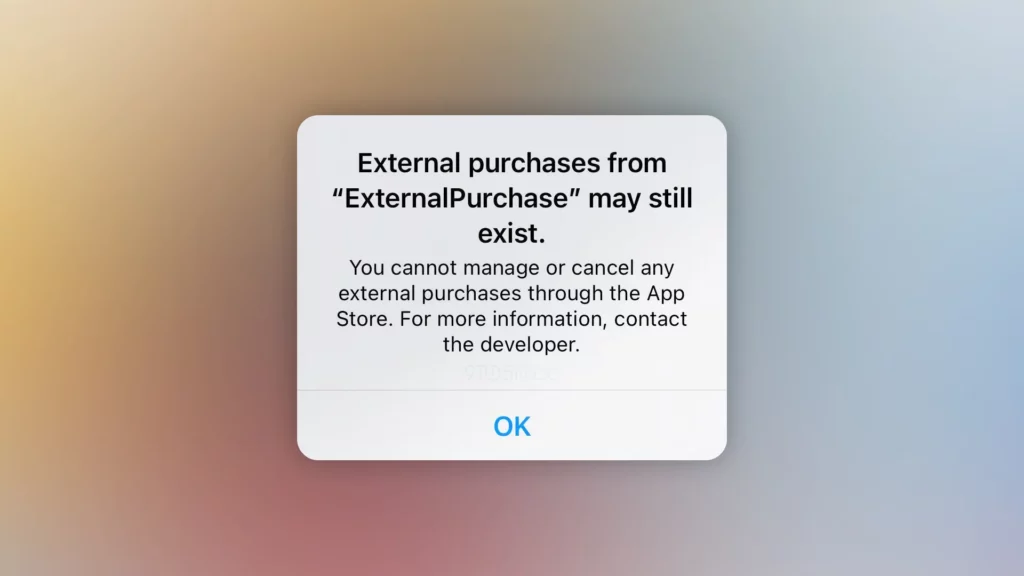 iOS 15.5 beta, which was released yesterday features support for apps to offer external purchases as opposed to in-app purchases. This was discovered by 9to5Mac, which says the latest beta has support for the entitlement option only for 'reader apps', which includes apps for magazines, books, songs and video.
iOS 15.5 contains an alert that tells the users they cannot manage or cancel a subscription that was purchased externally instead of the App Store's in-app purchase feature.
Here's the exact text found in iOS 15.5 beta 1.
External purchases from [app's name] may still exist. You cannot manage or cancel any external purchases through the App Store. For more information, contact the developer.
The alert is there to tell the user that they cannot manage of cancel a subscription that they have purchased elsewhere (for example on developer's website) and advises the user to contact the developer of the app if they want to manage or cancel an app's subscription.
In addition to the alert mentioned above 9to5Mac says it has found another alert within iOS code that will be displayed when user first opens an app that offers external purchases.
As mentioned in Apple's App Store Guidelines the 'External Link Account Entitlement' is available for Reader Apps only. Apple also does not allow the app to offer in-app purchases using its platform and each request much be approved by Apple.
Due to regulatory pressures Apple has reluctantly allowed certain types of apps to offer external payment option instead of limiting them to Apple's in-app purchases.
In Netherlands Apple now lets dating apps to continue using its in-app purchases system along with third-party payment system because of requirement from Dutch regulator. It does not offer this privilege to app developers of dating apps or otherwise elsewhere.
Disclosure: iOSHacker may receive a commission if you purchase products through our affiliate links. For more visit our privacy policy page.