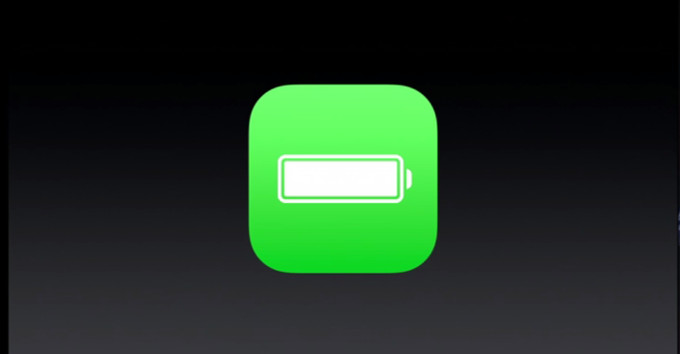 One of the most notable features of the new iOS 9 update for iPhone, iPad and iPod touch is the Low Power Mode. This mode gets activated when battery goes below 20 percent, or can manually be enabled from Battery page found under settings. During the iOS 9 announcement Apple said this new power saving mode will significantly boost iOS device's battery and give user extra hours when his or her battery is about to die. As the final version of iOS 9 has been out and the software is out of beta, now is the time to put this feature to test. That's exactly what Wired did in their test.
The test Wired conducted gives us a general idea of the affect enabling Low Power mode has on the device's battery. Of course the conditions of this test don't apply to everyone and your milage may vary based on your usage and perhaps the health of your device's battery.
When enabled the Low Power mode disables non-critical system services that includes Mail fetch, Bluetooth, background refresh for apps, visual effects etc. This reduces the battery usage to up to 70 percent, multiplying battery life to up to 1.43 hours. According to the test if you enable Low Power mode when your iPhone is running at 20 percent, you will get around an hour of extra battery than usual. This in our opinion is pretty impressive, especially for situations when you can't afford your phone to turn off.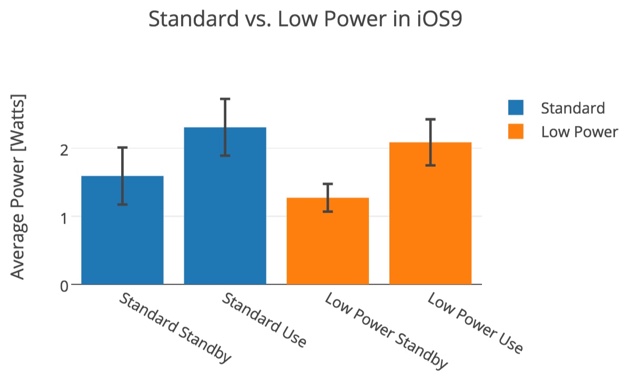 Here are the published findings.
This means that if the Low Power mode uses 70 percent of the power in standard mode, the battery should last 1.43 times as long. A 14 hour battery life would be 20 hours. That's not too bad. I can live with a 20-hour battery life. Of course, the iPhone only suggests you turn on Low Power mode when you get to 20 percent battery life. In that case, the extra time is about an hour.
So there you go. Now we have a real world test proving usefulness of the new Low Power mode of iOS 9. If you want to enable it manually, then you can do so at any battery level by going to Settings > Battery. (LifeHacker)
Disclosure: iOSHacker may receive a commission if you purchase products through our affiliate links. For more visit our privacy policy page.