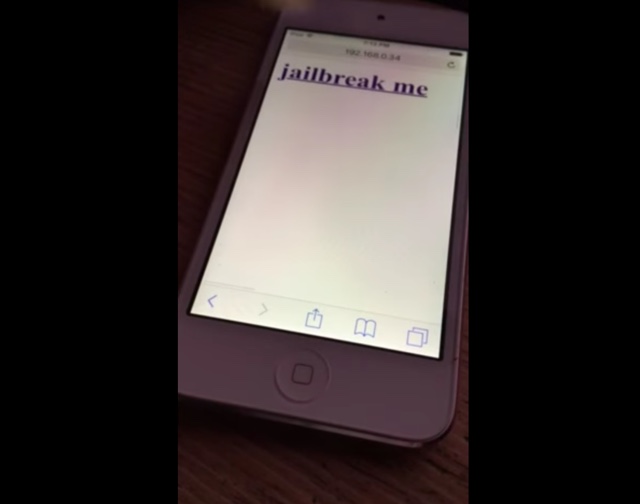 If you are using Luca Todesco's Yalu iOS 10 Jailbreak on your iPhone, iPad or iPod touch then you would know that it has a major limitation. The jailbreak expires every 7 days thus requiring users to perform the whole jailbreak process again using the Cydia Impactor tool. This is far from ideal and has lead many users to just give up on jailbreaking their device. Now it seems like there's still hope for those running a jailbreakable version of iOS 10.
Luca Todesco aka qwertyoruiop has announced on Twitter that he might make a 'jbme102' in order to solve the 7 day issue with his current jailbreak. By jbme102 Luca means that he might create a web based tool that would allow users to jailbreak their devices every 7 days using Safari browser, instead of requiring them to connect their device to computer and perform the full jailbreak process again.
While Luca has clearly stated that jbme102 "may become a thing", he has also noted that if he ends up releasing such a tool it will definitely be after iOS 10.3 is released publicly, which shouldn't be long since Apple has already released its beta 7.
as solution to the 7 days thing, jbme102 may become a thing when 10.3 gets released

— qwertyoruiop (@qwertyoruiopz) March 18, 2017
If Luca ends up releasing a web based tool, then keeping the jailbreak active would become less frustrating, however the 7 day limit will still be in place.
It would be interesting to see if someone that includes Luca Todesco releasing an iOS 10.3 jailbreak or not.
Update: Turns out Luca made a mistake when he said jbme102 was possible. He notes in another tweet that since Yalu for iOS 10 uses kernel exploit that must run as 32-bit or crafted 64-bit with mach-o to work, it is not possible to create a jbme102 for 64-bit devices.
I forgot that Yalu's kernel exploit must run as 32 bit or with a crafted 64 bit mach-o to work. So jbme102 cancelled.

— qwertyoruiop (@qwertyoruiopz) March 19, 2017
Disclosure: iOSHacker may receive a commission if you purchase products through our affiliate links. For more visit our privacy policy page.