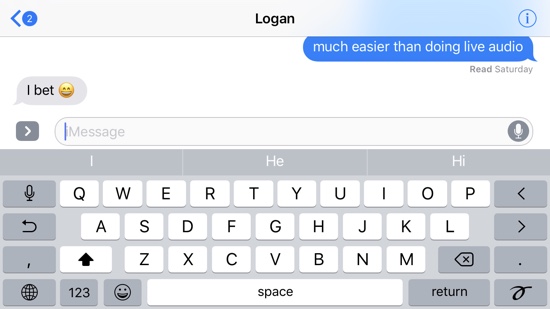 The Messages app received special attention last year when Apple added several new features to the stock app. One of the features that I have personally never used is the handwriting feature. While it provides a nice and fun way to send handwritten messages to friends, most people don't use it that often. One thing that happened due to the addition of this feature is that when you turn your iPhone in landscape mode the handwriting screen appears instead of landscape keyboard like other apps.
This can be a problem for those who type in the Messages app in the landscape mode. Thankfully there is a simple way of getting the landscape keyboard back when using iMessage service. And this change is permanent, so iOS will remember that you prefer to see landscape keyboard as soon as you turn your device instead of getting the handwriting screen. To enable landscape keyboard in iMessage you simply have to tap on the 'Keyboard' button located at the bottom right side of the screen.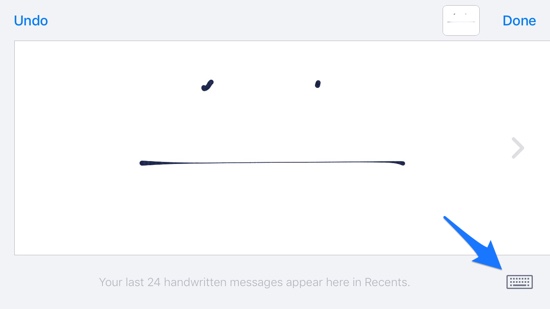 As soon as you tap on the keyboard button the handwriting screen will go away and you will get the landscape keyboard back. If you ever want to use the handwriting feature again you can access it by turning the device landscape and and tapping on the draw button (found next to return key).
Also read: