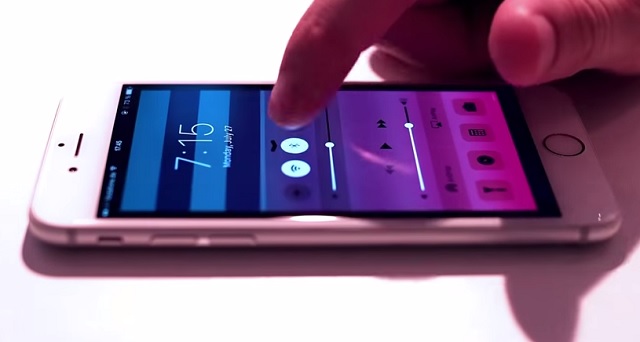 Ever since the release of the Apple Watch and the new Macbook models rumors about inclusion of Force Touch technology into the iPhone have been circulating on the web. Now historically reliable sources of 9to5Mac's Mark Gurman have revealed that the upcoming device will indeed feature a Force Touch equipped screen and have detailed how it will work. In the report it has been revealed how Apple plans to utilize the new Force Touch technology, which is being tested with the codename 'Orb' internally on the next iPhone.
The report also reveals the specifications of the upcoming iPhone 6s, which will feature a faster A9 chip, 2GB of RAM, better LTE speeds and a chip improvements for a better battery life.
People who have actually used Force Touch on an iPhone say that it is going to be used to eliminate extra steps that users have to perform to get simple tasks done. For example, when using Apple Maps app you will be able to instantly start turn-by-turn navigation by deep pressing on the screen. Right now this takes two steps as user has to tap on the navigation button and then hit the navigation button to start.
Just like Macbooks, iPhone users will be able to get previews of webpages by deep pressing on the URLs in Safari. Similarly they can do the same to get map previews of addresses and contacts.
Another use that is being tested internally is the ability for users to launch a particular page of an app by deep pressing on it icon. For example, you can launch the voicemail page of the Phone app by deep pressing on its icon, or launch the 'For you' page of the News app by doing the same on its icon. iOS may even let you configure which page you want to access from app's settings.
Music app may also see the Force Touch integration as users will be able to perform actions like adding a song to playlist or download it for offline listening with a deep press. This right now takes a few steps.
The possibilities of Force Touch technology on the iPhone and may be on iPads later this year, are immense. We can only imagine what third-party app and games developers will do if they are allowed to integrate Force Touch into their applications. One day we may even see popular jailbreak tweak Activator and others taking advantage of this feature, which would greatly increase the usability of the tweaks and this technology. [9to5Mac]
Disclosure: iOSHacker may receive a commission if you purchase products through our affiliate links. For more visit our privacy policy page.