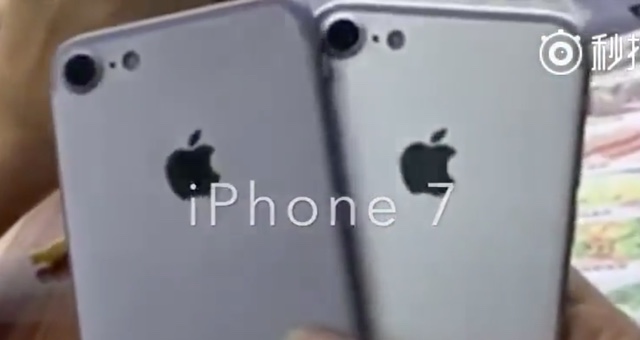 iPhone season is upon us we brace ourselves for the September release. This is the time when major leaks start to emerge and Apple's supply chain has not disappointed us this year. We have seen a bunch of alleged supply chain leaks in the form of information and photos, which tell us the device will largely look the same as the older models and will feature a larger camera with no headphone jack. Now today we have seen another major leak, which might have allegedly shown us how the device looks like on video.
We cannot stress this enough that the video 'allegedly' shows the next iPhone, so it can be totally real or totally fake. It does validates the leaks we have seen over the past few months, but that could also be because the device in the video is just a replica trying to imitate the expected design of the device. Nevertheless it is interesting to see how the next iPhone 7 would look like if the leaked design is actually real.
As you can see in the video the alleged iPhone 7 has a pretty similar design to iPhone 6s but it features a large camera as was reported earlier. It also lacks a 3.5mm headphone jack, featuring two headphone grills instead of just one.
By looking at the video repeatedly it does look like the device shown in the video is a real deal. It does not look like a cheap knockoff that someone made just to get views or feed the rumor mill, as the design actually looks quite convincing. Also interesting to note is the color of the device on the left side. It features darker shade of grey or perhaps space black and is significantly different from the space grey shown on the right side.
What do you think about this leak? Do you think video is convincing or is it just a hoax. Let us know in the comments section below.
[
9to5Mac
]