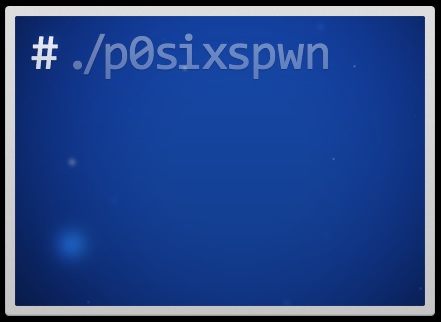 For those of you who still have iOS 6.1.x installed iH8Sn0w has released the p0sixspwn tool and it is now available for download. The tool is available for Mac OS X 10.7 and is capable of untethered jailbreaking iOS 6.1.3, iOS 6.1.4 and iOS 6.1.5. A Windows version of p0sixspwn is still in the works and will be released as soon as it is ready for public use.
Previously as we reported p0sixpwn tool was released as a Cydia package and required users to first jailbreak their devices with RedSn0w. Now however they can download the p0sixspwn for Mac or Windows and jailbreak their device without any other tool.
According to the official website this tool brings 'untethered jailbreak for all devices.'
You can download p0sixspwn for Mac from the link below. We will let you know as soon as it is available for Windows.
Update: P0sixspwn for Windows to untethered jailbreak iOS 6.1.x goes live, download now!