More and more tweaks for iOS 7 are hitting Cydia on daily basis. Today is no exception as several good iOS 7 compatible Cydia tweaks have become available on Cydia, which includes ControlTask, GlowDock, CCToggles, BlurredMusicApp and TransperantVolume. Here's a short introduction for each of them for you.
ControlTask
Missing the good old task switcher from iOS 6? Then ControlTask tweak is for you. It adds a nice app switcher to the Control Center making it easier for users to switch between app without replacing the real app switcher of iOS 7. One of the plus points of this tweak is that users don't have to press the home button twice as they can access app switcher simply by swiping up. Instead of replacing Control Center's utility icons for calculator, clock etc it puts switcher a swipe away. It is available for free from Cydia.
GlowDock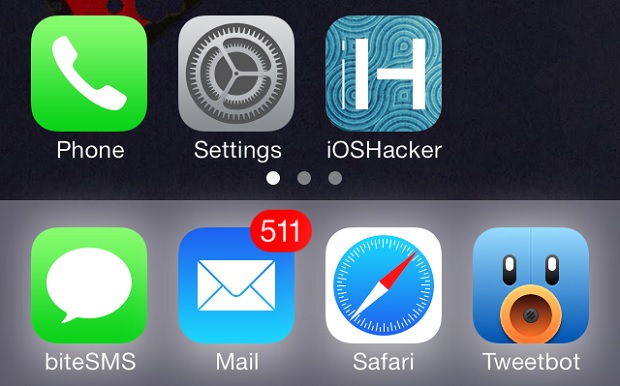 We told you how to remove the blurred background from iOS 7's dock. This tweak however changes its look by adding a nice glow behind the icon. The glow effect looks surprisingly good and gives your homescreen a fresh new look. GlowDock is available for free from Cydia.
CCToggles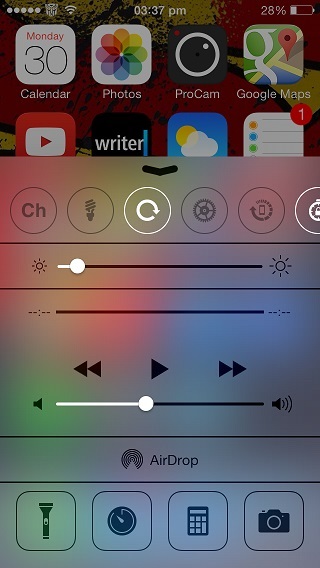 CCToggles allows users to add shortcuts to their favorite apps as switches. As you can see in the screenshot above the 'Ch' switch is for Chrome browser. Tapping on this switch will launch Chrome. Users can add as much switches as they want for any app of their choice using this tweak. It acts as an extension to Ryan Petrich's FlipControlCenter tweak and you will have to install both to use it. It is available for free.
BlurredMusicApp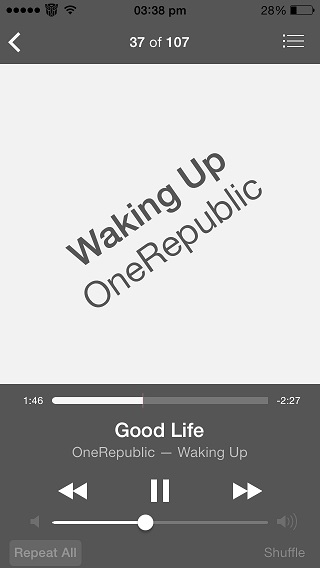 BlurredMusicApp adds a dark blurry background to Music app's now playing screen. That's the only function of this tweak and it has no effect on any other part of Music app or iOS. It is also available for free.
TransparentVolume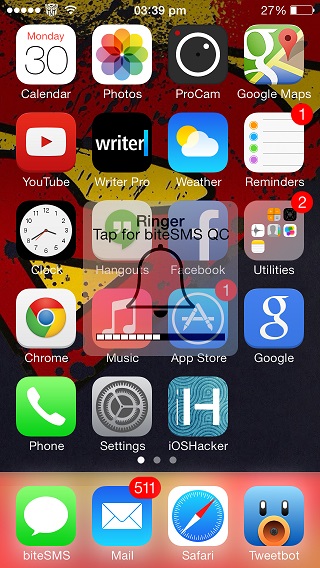 Want to make Volume HUD transparent? Then install TransparentVolume from Cydia. It makes it possible for users to add transparency to the Volume HUD and adjust the rate of transparency from the settings menu. It is available for free, too.
Also check out BetrFoldr and other iOS 7 tweaks.