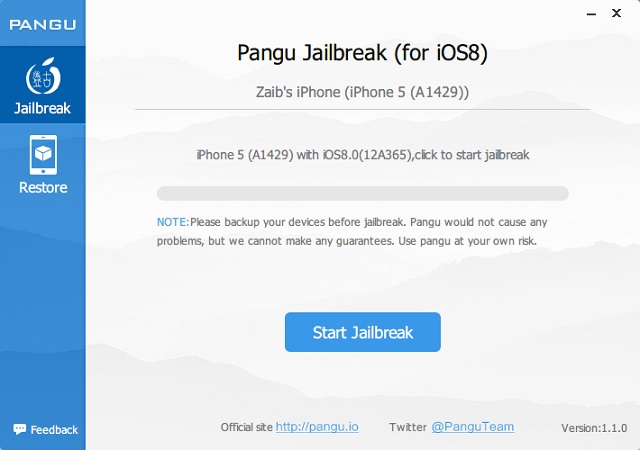 For all of you who have been waiting for a stable Pangu release a new version has been released today that fixes all the major problems with the jailbreaking tool. The Pangu8 1.1.0 tool most importantly brings support for English language, which means users can now read and understand the on screen instructions when they are jailbreaking their devices. Another major improvement in this update is that Pangu 1.1.0 has Cydia for iOS 8 bundled, so you won't have to install it separately after the jailbreak.
Other changes include optimized jailbreak process, bug fixes for iMessage and SMS issues, and fixes for Safari on 64-bit devices. This release also fixes the problem that required users to respring before Cydia Substrate could work.
You can find the full change the log and download the tool here. To see how to jailbreak your device using the new Pangu tool head to our guide here.
Change log

1.1.0(2014.10.31)

1. Bundle latest Cydia for iOS8.

2. Optimize jailbreak process.

3. Fix an issue that may cause MobileSafari to crash on 64bit devices.

4. Fix an issue that causes iMessage/SMS to fail to send images.

5. Respring is not required anymore to make Substrate working.

6. Pangu APP now with some useful functions.

7. Add English support