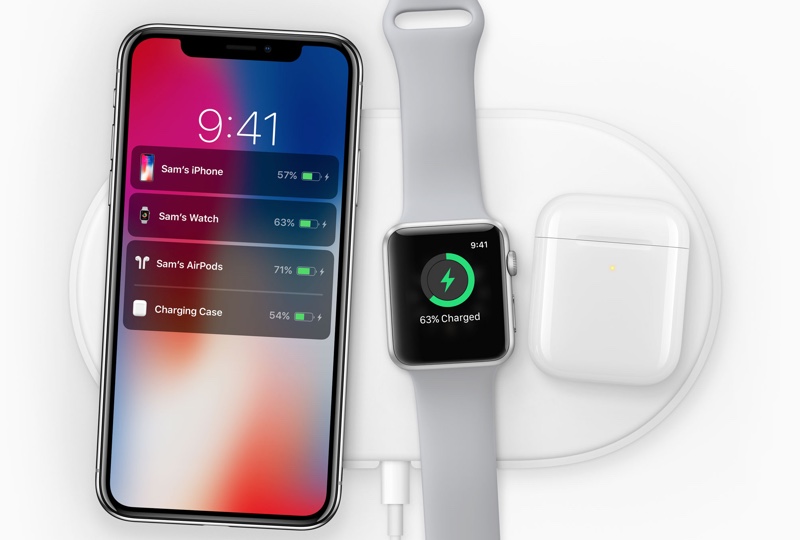 It has been 488 days and counting since Apple took the stage and announced some iconic products including the iPhone X, iPhone 8 and AirPower charging mat. While two of these products were released in time, the AirPower charing mat has yet to see light of the day. It was reported that Apple is unable to release the innovative charging accessory because of the overheating issues.
After more than a year, it looks like Apple might be able to finally release AirPower, as according to a report from ChargingLab the product has finally entered production. In a tweet ChargingLab cites a supply chain source claiming Apple has started production of AirPower at its manufacturer Luxshare Precision. The same manufacturer also makes AirPods for the company.
In a separate tweet ChargingLab says citing another source that Apple will be starting mass production of AirPower at Pegatron on January 21st. Further talking about the AirPower accessory Pegatron employee has also revealed details about the product itself noting it has layers of coil in 8-7-7 configuration from bottom to top.
AirPower is one of the most highly anticipated Apple products not just because of embarrassing delays but also because of its innovative design. The charging mat is able to charge up to three Apple devices at the same time, so you can place your iPhone, Apple Watch and AirPods with charging case on the mat at the same time and all of them will charge simultaneously. What makes AirPower even more fun is the iPhone feature that will allow the smartphone to show charging progress of all three devices on its lockscreen.
In addition to AirPower the Wireless Charging case for AirPods is also delayed. Once it is released, AirPods users will be able to recharge their headphones wirelessly.
We will share more details about the AirPower's 2019 launch once we get more information.