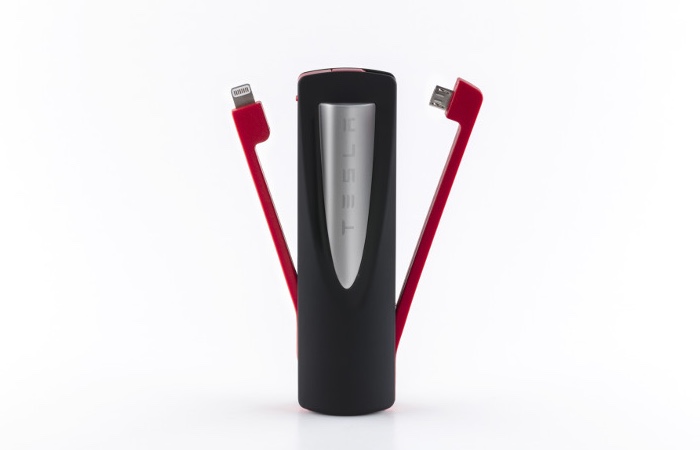 Tesla just released the perfect iPhone accessory for a Tesla fan. The company is now selling a Powerbank, that will let you recharge your iPhone or any iOS device when it is running low on battery. If you can't afford the upcoming $200,000 Tesla Roadster, but still want to buy something from Tesla, this is your chance.
The Tesla Powerbank features a very Tesla-like design design complete with company's logo on the front. The Powerbank has a black body while having red finish on the sides. For power input it has a USB-A adapter, whereas for the output it comes with integrated Apple Lightning adapter that connects with any iPhone, iPad or iPod touch. You also get a detachable microUSB adapter that you can use to charge other devices.
Tesla Powerbank comes with a charge status indicator, has a 3350mAh battery and offers 1.5A output.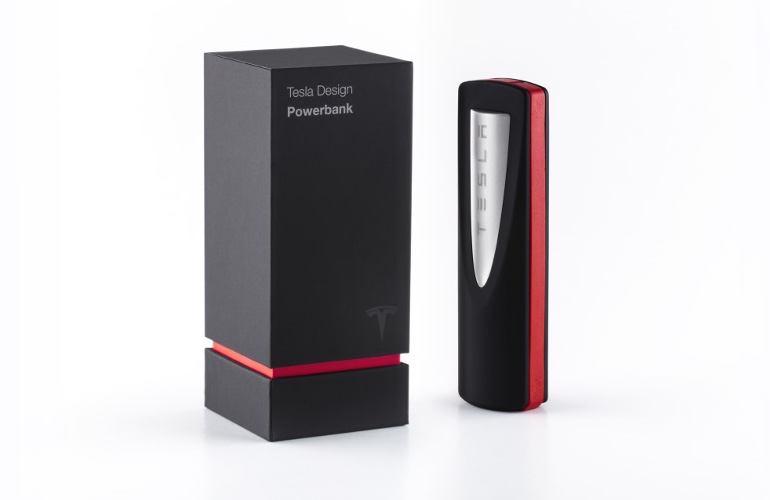 While it is certainly not the best Powerbank you can buy for around $45, it is certainly something a Tesla fan can consider buying. If you are interested, then you can buy it for $45 from company's official store.
Thanks Jawad for the tip.