We are finally living in an era where anyone can buy affordable smart home accessories and remotely control them with their iPhone or iPad. The smart home future all of us have always dreamt of is closer than ever. Today we are taking a look at Koogeek Smart LED Bulb, which is an iPhone controlled Smart LED Bulb that can be controlled with an iPhone. What makes this particular bulb special is its ability to change colors.
Koogeek Smart LED Bulb offers up to 16 million colors that you can change right from your iPhone. You have countless different color options that you can select by simply sliding your finger on color picker tool. This is a HomeKit compatible lightbulb, which means you can control it through iPhone's Home App, which makes it very convenient to use.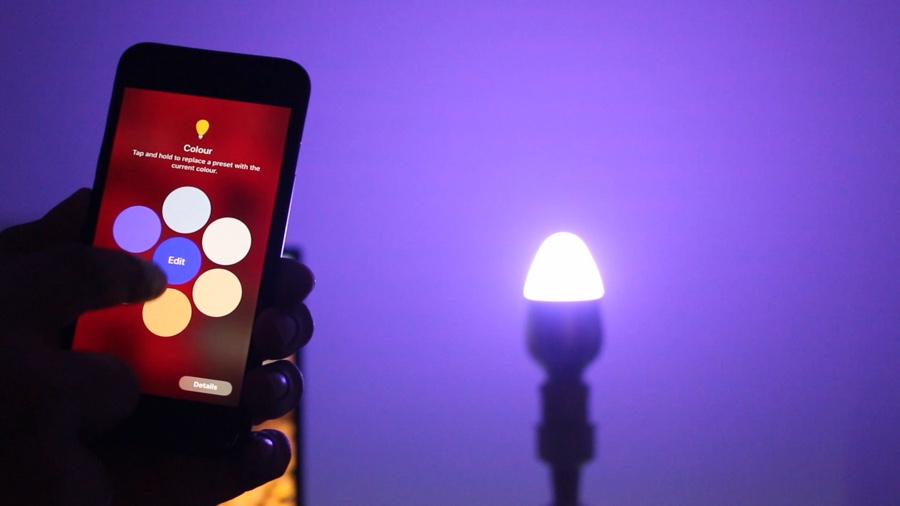 It is also compatible with Siri, so you can not only use your iPhone's virtual assistant to turn it on and off, but can also change its color. Simply say "Hey Siri make [bulb-name] blue" to Siri, and in a second the bulb will turn blue. You can also ask Siri to reduce its brightness, just say "Reduce [bulb-name]'s brightness to 50%"
Koogeek Smart LED Bulb is a smart bulb that works out of the box. You don't need to buy and set up hubs, just take it out of the box, connect it to your iPhone using the Home app or the Koogeek app from the App Store and you are good to go. When the bulb is connected, it will appear in the Home app. From there you can give it a name, create automation, add it to rooms and more.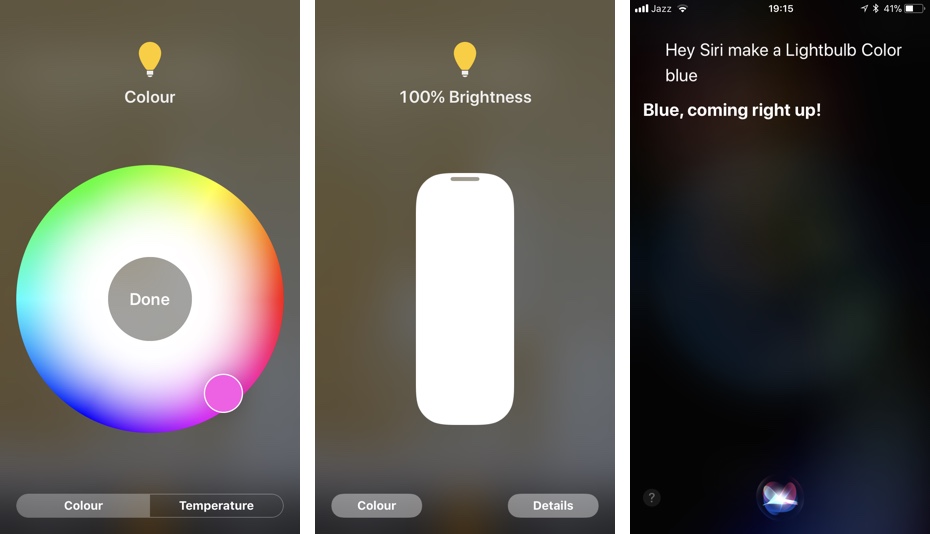 Force tap on the bulb's button to access more controls such as brightness slider that lets you increase or decrease its brightness, color picker that lets you choose a color or tap on 'Temperature' to set the color of the bulb to warm or cool temperatures.
My only issue with this light bulb is that it does not have the color changing option that you find in many decorative LED strips. I would love to have an option where the bulb would automatically change color or cycle through different colors with fade animation.
As far as the hardware goes, Koogeek Smart LED Bulb is elegantly design. The silver paint on its bottom gives it a nice metallic look. However the bulb might seem a little bulky to some because of its size, which can also create problems when you are trying to use it with a smaller lamp.
This bulb has a rated luminous flux of 500 lumens, and it gets decently bright when lighter shades of colors are selected. However don't expect it to light up the whole room if this is the only bulb you have in the room. It works great when paired with other lights, creating a nice ambience in the room.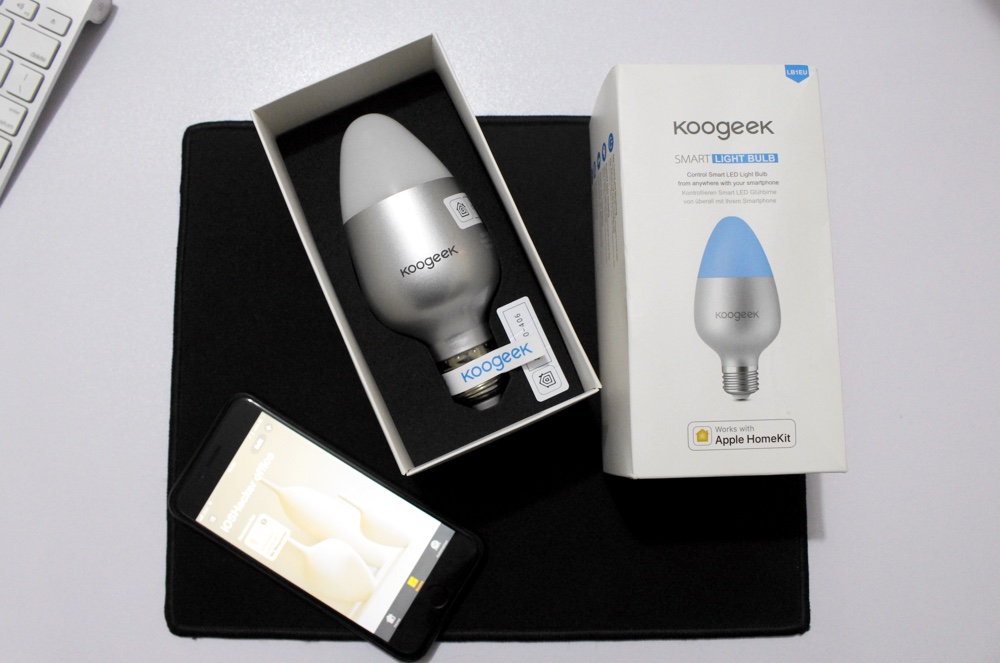 When compared with other products of its category, the Koogeek Smart LED Bulb makes up for a solid option for someone looking to spice up their bedroom, living room or work setup. The fact that it lets you change colors with so much ease makes it a great option for someone looking for a bulb that can be both decorative and bright enough for day to day use. It does what it is made for well, that is to provide a multi-color experience to the user and work out of the box. The convenience of using it with Siri is a major plus, and you are not forced to use the Koogeek Home app, which is also a big plus.
You can buy the Koogeek Smart LED Bulb for $39.99. If you are looking for something simpler, then check out our review for Koogeek Smart Socket, which tuns any normal bulb into iPhone controlled smart bulb.