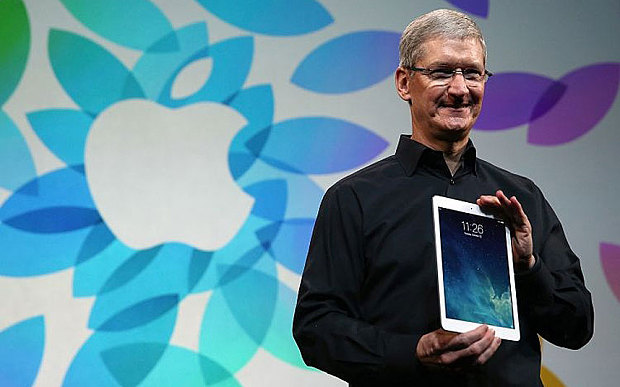 Last week a Tim Cook interview surfaced online in which he boldly suggested that PCs are a thing of the past, and they have outlived their usefulness. The comment created a lot of buzz within the tech community as it not only came from the CEO of the biggest technology company on the planet, but also the one that makes an increasingly popular lineup of desktop and portable computers. Following the interview, speculations about Apple merging its Mac product line with the iPad and creating a hybrid also began to surface.
Now Tim Cook has given another interview in which he has clarified his stance, much to the relief of people who still use and love Apple Mac computers. Tim Cook told Independent.ie that Apple has no plans of merging Mac and iPad, as the company understands that's not what the customers want. He also acknowledged that doing so will not create an ideal experience for the user. Instead he said Apple will continue making the "best tablet in the world and the best Mac in the world".
Just last week Tim Cook made the following comment to Telegraph.
"I think if you're looking at a PC, why would you buy a PC anymore? No really, why would you buy one?"
Based on the latest interview by the CEO we now believe that he was actually referring to the Windows PC rather than the general Personal Computer product category, which also includes Apple's Mac lineup of desktop and laptop computers. To further establish his company's point of view Cook added ""We don't regard Macs and PCs to be the same,".
So there you go, Macs are not going anywhere and they will still be part of our lives in the foreseeable future. Now lets talk about something that actually matters, the Apple Car!
Disclosure: iOSHacker may receive a commission if you purchase products through our affiliate links. For more visit our privacy policy page.