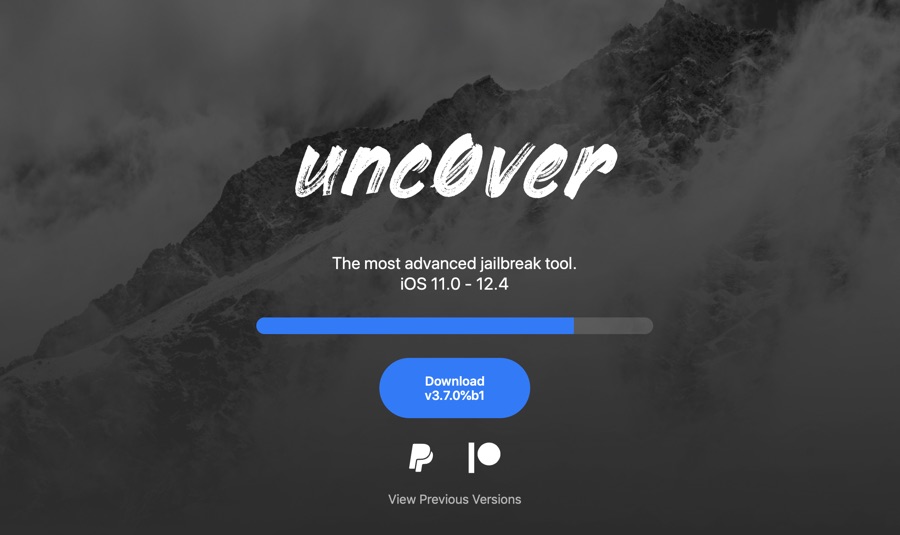 If you are someone who would rather have a jailbroken iPhone than install iOS 13 on it, then we have got a great news for you. After months of waiting A12 and A12X users can now fully jailbreak their devices running iOS 12.4 or lower.
The unc0ver jailbreak tool by Pwn20wnd has received the major update that brings full-fledged A12 and A12X support to the jailbreak tool. With this tool iPhone XS, iPhone XS Max and iPhone XR users can jailbreak iOS 12.4 or lower and get full support for Cydia and system-wide tweak injection. In addition to these devices iPad mini 2019 and iPad Air 2019 also feature the A12 Bionic chip.
The new jailbreak for A12(X) devices will work the same as it does on iPhones older than iPhone XS.
Along with iPhone XS lineup, the new unc0ver tool also features support for A12X devices, which includes 11-inch iPad Pro and third-generation iPad Pro 12.9-inch.
unc0ver v3.7.0~b1 is NOW OUT with full-fledged A12-A12X support with Cydia and system-wide tweak injection!

Get it at: https://t.co/FtG9c9kNtg

Upvote it at: https://t.co/80DkHZwmd7

Tweet #unc0ver to get it trending at the first spot!

— @Pwn20wnd (@Pwn20wnd) September 22, 2019
This is a major news since the previous version of unc0ver jailbreak only had partial support for A12(X) devices. This means users didn't get functional Cydia or the ability to install their favorite jailbreak tweaks the normal way. That jailbreak was meant for advanced users and jailbreak developers only. However with today's release the new iOS 12.4 jailbreak is suitable for all jailbreak users out there.
You can download unc0ver jailbreak for iOS 12.4 here and use it to fully jailbreak iPhone XS, iPhone XS Max, iPhone XR, 11-inch iPad Pro and 12.9-inch iPad Pro. Older generations of these devices were already supported by unc0ver. You can find our complete guide on how to jailbreak iOS 12.4 here.
Only those who are on iOS 12.4 or lower can take advantage of unc0ver jailbreak. If you have already updated your iPhone or iPad to iOS 12.4.1 or iOS 13, then you do not have the option to downgrade to iOS 12.4 as Apple has already stopped signing iOS 12.4.
After jailbreaking your device with unc0ver don't forget to check our coverage of iOS 12 tweaks here.