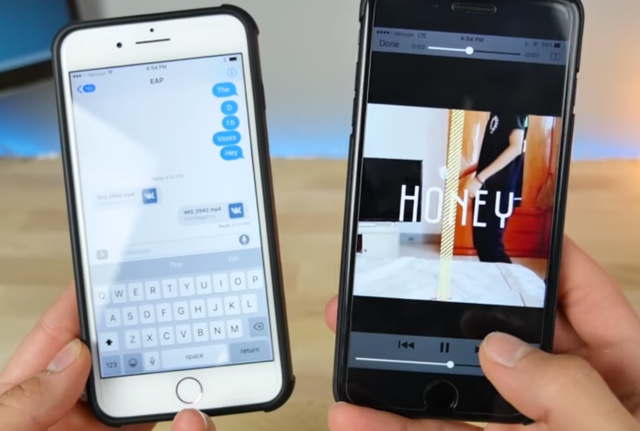 We see weird bugs and glitches related to iOS devices so often that they hardly come as a surprise to anyone anymore. However a new and perhaps harmless iOS device glitch is making the rounds on the web that causes the iPhone, iPad or iPod touch to freeze until a hard reset is performed on it. The glitch that hasn't been fixed yet allows anyone to send a web link with MP4 video to the target device. The 3 second video plays in Safari browser on the target device just as a normal video would. Once the video finishes the user notices that his or her device is slowing down. It becomes so slow that the animation start to glitch.
Finally the device is fully frozen to a point that no button physical or on-screen can bring it to life. The only solution to solve the freezing issue is to hard reset the device by pressing the power and home button. On iPhone 7, which is also affected by this bug users have to press and hold the power and volume down buttons in order to hard reset their devices.
Interestingly this is not a new bug and apparently it has been around since the days of iOS 5 or perhaps even before that. People have tried watching the malicious MP4 video on iOS 5 powered devices and got the same result. It even affects the iOS 10.2 beta 3.
Many out there are using this glitch to prank their friends however we advise you to stay away from it as we don't know what's happening behind the scenes to cause such a behavior on iOS devices. Affected users say that not only did their device froze but it also got warmer than usual. This however was fixed with a hard reset.
We hope Apple will fix this glitch in the upcoming iOS release. As always will keep you posted about it.
Disclosure: iOSHacker may receive a commission if you purchase products through our affiliate links. For more visit our privacy policy page.