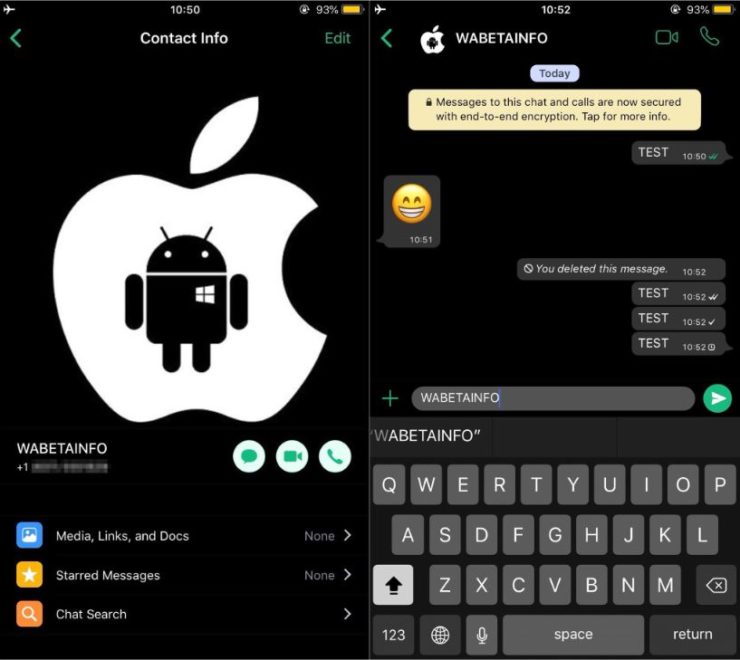 For a long time WhatsApp users have wished to get a special dark mode. Now it looks like popular messaging app will soon be getting a special 'Dark Mode' that will allow users to put a black theme on the app. This information was revealed by Twitter user @WABetaInfo, who has also shared concept screenshots showing this new feature on the iPhone application.
In the concept screenshots we can see how a universal dark mode, which will not be limited to the conversation screen could look like. In these screenshots we can see that dark mode is added to the user profile screen, conversation screen as well as on the settings section.
I'm happy to exclusively give the good news: WhatsApp is finally working on a Dark Mode! It's a dream 😍
There are many important secret references in recent updates!

Be patient to see it out, hoping it will be FULL OLED friendly for Android phones, iPhone X and newer!

— WABetaInfo (@WABetaInfo) September 14, 2018
The screenshots showing the settings section also show the color themes that could be available to WhatsApp users. The concept imagines an appearance section that will give users access to different themes and looks including Day Classic, Day, Night Blue and Night. The Night theme is shown in the screenshots, which seems to be most suitable for OLED screen devices due to their capability of displaying true blacks.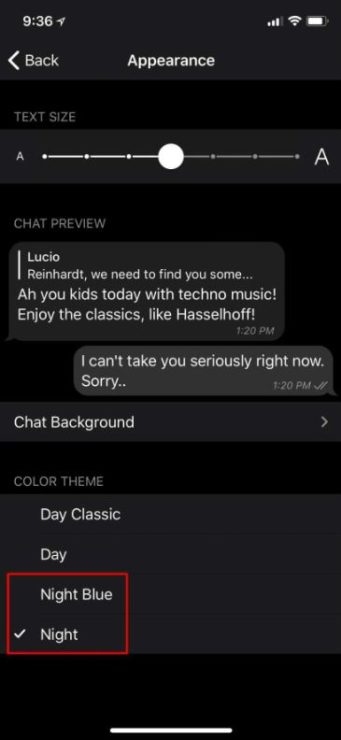 No details on when these new dark themes will be available to users as they are currently in beta testing stage. We will let you know as soon as WhatsApp is updated to add a dark mode. Until then, you can try adding a 'dark mode' to WhatsApp with these clever techniques.