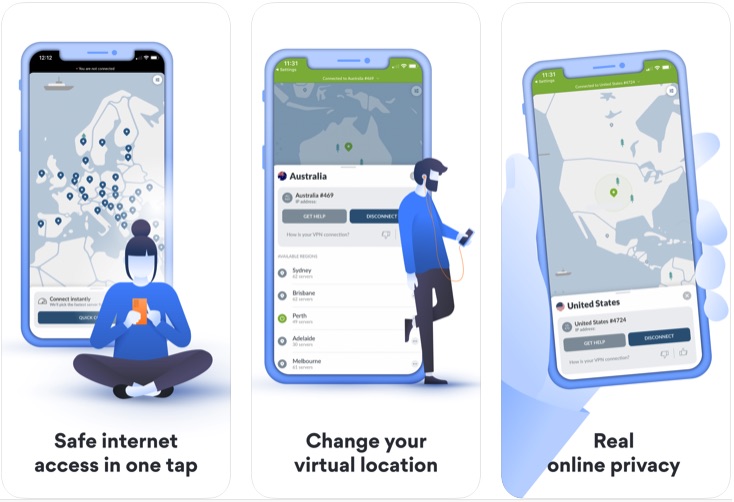 We hope by now you are well aware of the importance of using a secure VPN on iPhone, iPad and Mac. While there are many good VPNs that are available on iOS and macOS platforms, NordVPN is considered one of the fastest and most reliable. It is the one we personally use on our devices.
If you have been planning on purchasing a subscription of NordVPN, then now is the time to do so. Currently NordVPN is running its Cyber Month Deal, which gives users a sweet 68% off when buying a 2-year plan of the VPN service.
While 68% off on NordVPN's 2-year plan should be enough to take action the fun does not stop there. Thanks to its Cyber Month campaign, NordVPN is giving buyers who purchase a 2-year plan a chance to win an extra plan, on top of their purchased plan.
Chance to win up to 2-year of NordVPN for free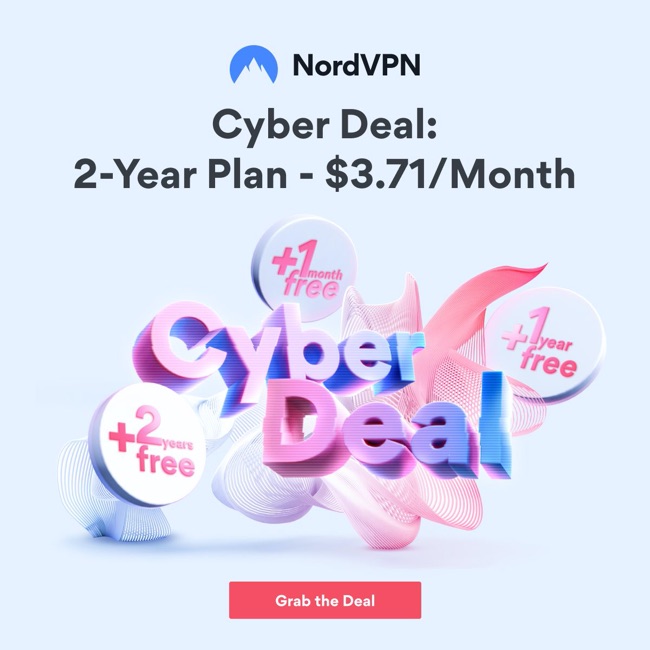 When you purchase a plan with NordVPN you will be given chance to win 1-month, 1-year and 2-year plan on top. The plan you will win on top will be chosen randomly, so based on luck you could end up with a 1-month plan or a nice 1 or 2 year plan absolutely free.
For example, when you buy 2-year plan with NordVPN and end up winning 2-year on top of it, you will end up with a 4-year plan for the discounted cost of 2-years. This is along with the 68% discount that is currently being offered.
Things aren't so bad even if you end up winning 1-year plan on top as you are still getting 3-year of NordVPN at a discounted price of 2.
After you purchase a 2-year plan with NordVPN by signing up here, you will be sent an email notifying you which plan out of 1-month, 1-year or 2-year you have won.
Disclaimer: iOSHacker gets a commission when you purchase a plan using our affiliate links.