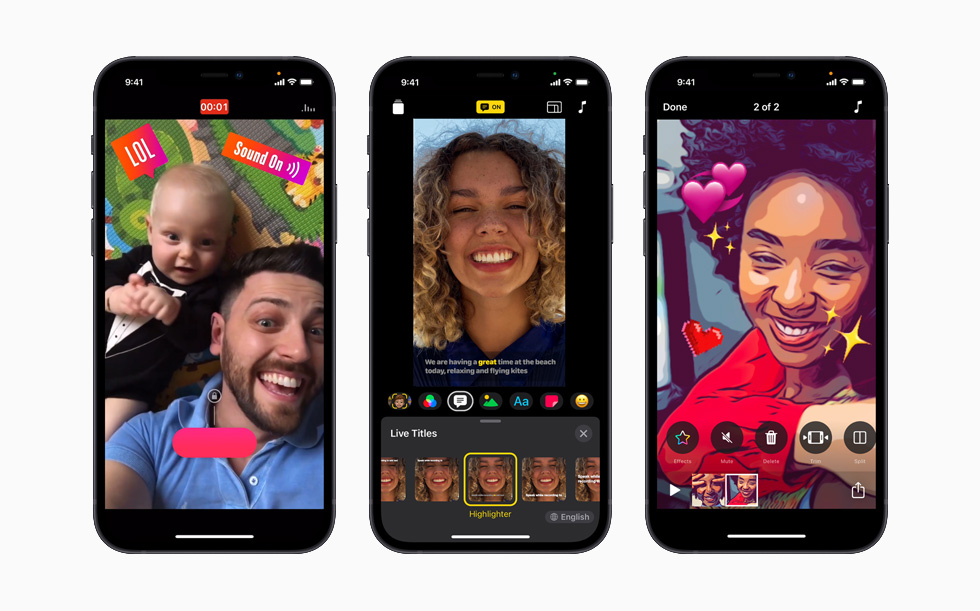 Apple's Clips app for iPhone and iPad has received a major update, which is now available for download. Clips 3.0 brings new features like a refreshed UI, vertical and horizontal video support and HDR recording for iPhone 12 models.
For those of you who don't know what Clips app is, it is a video creation app for iPhone and iPad created by Apple and available in the App Store for free. Using Clips you can record videos with Animoji faces, apply filters, animated stickers, text over videos, make 360 degree videos and more.
Related read: 7 Best Video Editing Apps for iPad And iPhone
Clips 3.0 update, which Apple touts as the biggest update to the app till date allows users to record videos in multiple aspect ratios that includes horizontal and vertical orientations. Now clips on iPhone will automatically open in 16:9 vertical project whereas on iPad they will open in 4:3 aspect ratio. This means you can now use Clips app to create vertical videos for apps like Instagram, Snapchat and Youtube or any other social app out there.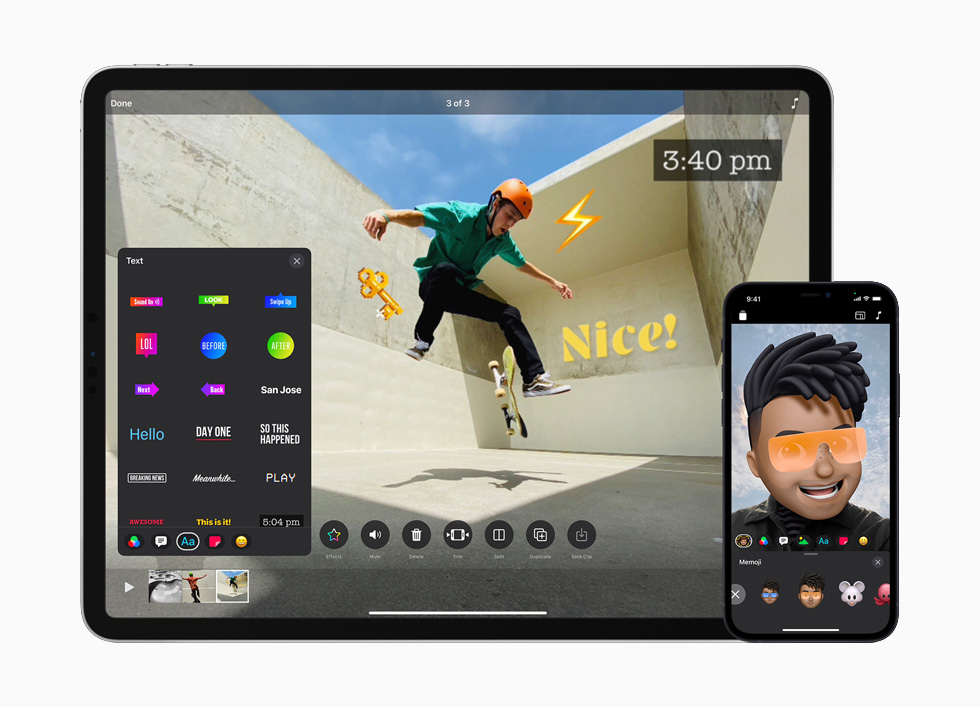 This version of the Clips app also brings HDR content support which means you can now record HDR content using the rear-facing cameras on all iPhone 12 models. This would mean your videos will have more vibrant colors and contrast.
The new Record screen added in version 3.0 floats on top of the viewer when you are shooting vertically or horizontally. This way you can see more content at once that includes the redesigned effects, media and Project browsers. You can swipe up to see full-height card that fills stickers or text labels
With Clips 3.0 Apple has also added 8 new stickers, six additional arrows and shapes as well as 25 new soundtracks.
For iPad users this version brings larger effects browsers. It also makes the record button easier to reach. The app now supports editing in landscape mode, which should give users more room when editing their videos. It also brings support for iPadOS 14's new Apple Pencil Scribble feature for converting handwritten text with Apple Pencil into typed text.
You can download the free Clips app from the App Store here.
(Apple)