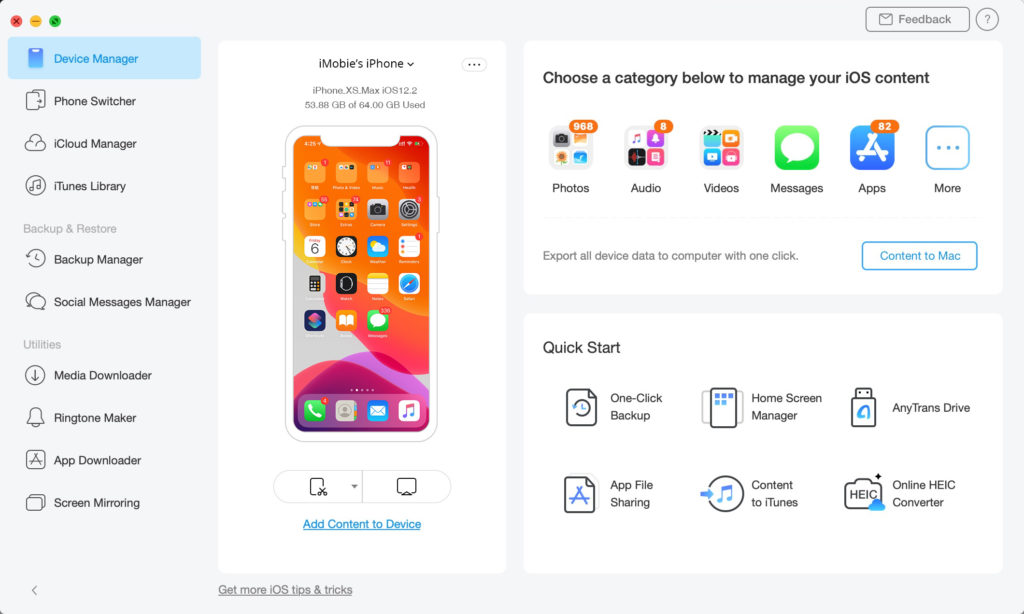 This is the iPhone upgrade season, which means millions of iOS users out there are getting and setting up their iPhone 12 or iPhone 12 Pro.
Moving from an old iPhone to the new iPhone is supposed to be an easy and seamless transition, however many users run into annoying issues that occur during data transfers between the devices.
AnyTrans for iPhone 12 Data Management
That's where the AnyTrans tool for Mac and Windows comes in. Using this tool iPhone 12 users can easily transfer data from their previous device to the new iPhone in just a few clicks. This is the perfect tool for not just transferring data to iPhone 12 but also keeping up to date backups of your device in daily use.
AnyTrans offers features like the Phone Switcher tool, which lets you quickly transfer data from old iPhone to iPhone 12. If you are switching from an Android smartphone, then AnyTrans can help with that as well as it supports Android to iPhone 12 transfers as well.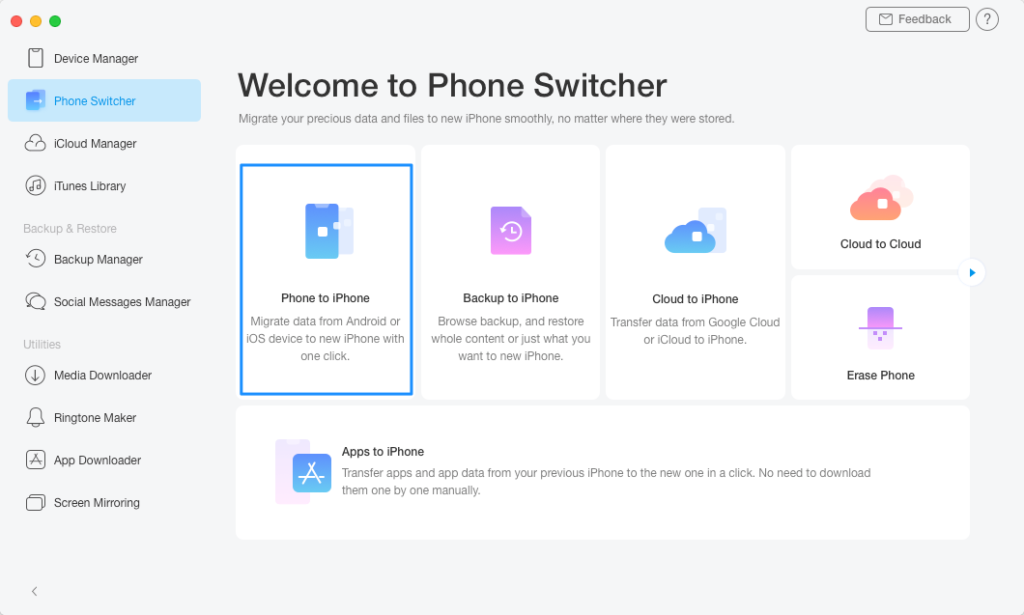 For those who do not have access to their old iPhone but still have an iTunes or iCloud backup, AnyTrans offers the Device Manager feature, which lets you move data from computer to iPhone 12 with easy drag and drop interface. Users with songs and movies on iTunes Library can also migrate their iTunes content to their brand new iPhone 12.
While the Device Manager feature of AnyTrans will prove helpful when transferring data from computer to iPhone, it can also be used at a later point when you want to transfer your iPhone 12 data to computer. With AnyTrans Device Manager you can manage your iPhone 12 data with ease by transferring your photos, videos, music, contacts, notes and other stuff to your computer for safekeeping.
You can use AnyTrans to create backups of your iPhone 12 data as well with the Backup Manager feature. This feature can wirelessly create your iPhone 12's data backups. Using this tool you can also restore previously created backups to your iOS device.
A great thing about the backup feature of AnyTrans is that it lets you preview files stored in backups on the computer before transferring them to your iPhone. This means you get the ability to choose the content that you want to transfer, and save time.
Other useful features
AnyTrans is an all-in-one tool for iOS users and its usefulness does not end at data management. Usres can also take advantage of this application to create ringtones for their iPhone, download media and transfer it to iPhone, screen mirror their iPhone on their computer and download apps on their device.
Usually doing all these tasks would require you to download multiple apps on your computer, however all this can be done with AnyTrans, and that is one of the things that make AnyTrans our favorite third-party data managers for iPhone.
Pricing and availability
AnyTrans for Windows and Mac is available at a price of $49.99 per year. However you can get it for just $19.99 per year by taking advantage of their limited time 60% discount offer.
iMobie iPhone 12 Giveaway
AnyTrans is a helpful tool for those who have already bought iPhone 12. However if you are still waiting to get one for yourself, then why not enter the iMobie iPhone 12 giveaway that gives you an opportunity to win an iPhone 12. You can enter the giveaway by sharing the story behind the first iPhone you got.
Disclosure: iOSHacker may receive a commission if you purchase products through our affiliate links. For more visit our privacy policy page.