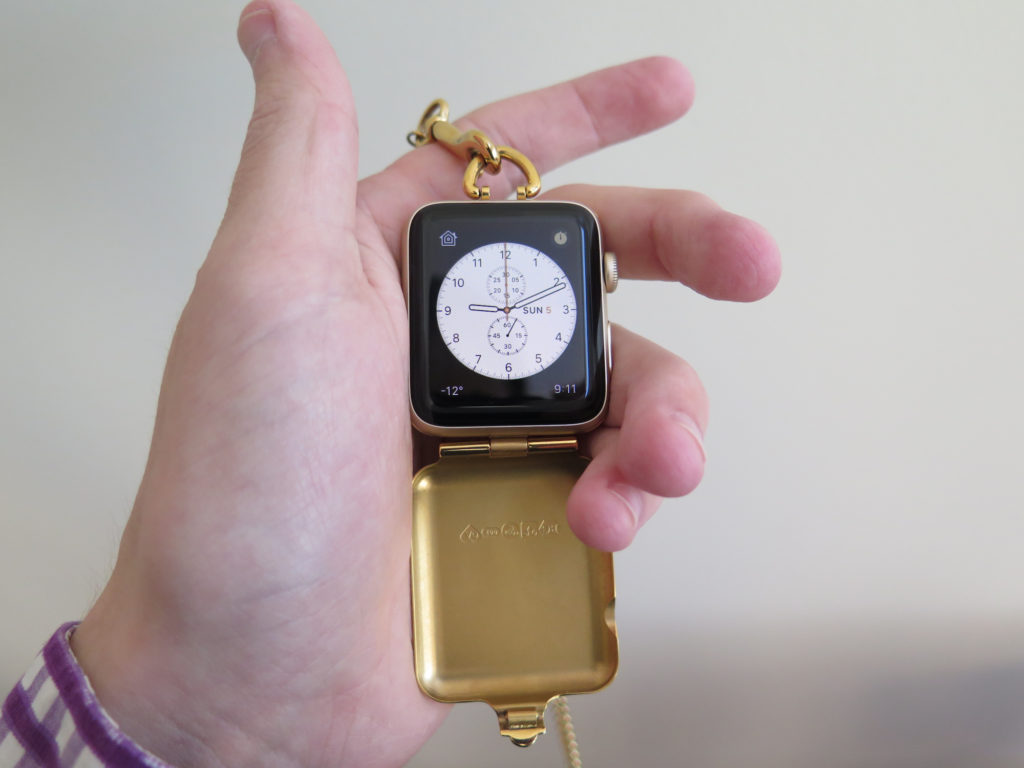 Back in May, my editor reviewed the Bucardo Pocket Watch, a unique Apple Watch accessory that turns your Apple Watch from a wristwatch into a pocket watch. At the time of the review, the Burcardo Pocket Watch only supported the original and Series 1 Apple Watch. However, as of more recently, Burcardo has released an updated version of its Pocket Watch accessory, to accommodate for all versions of the Apple Watch, including Series 2 and 3.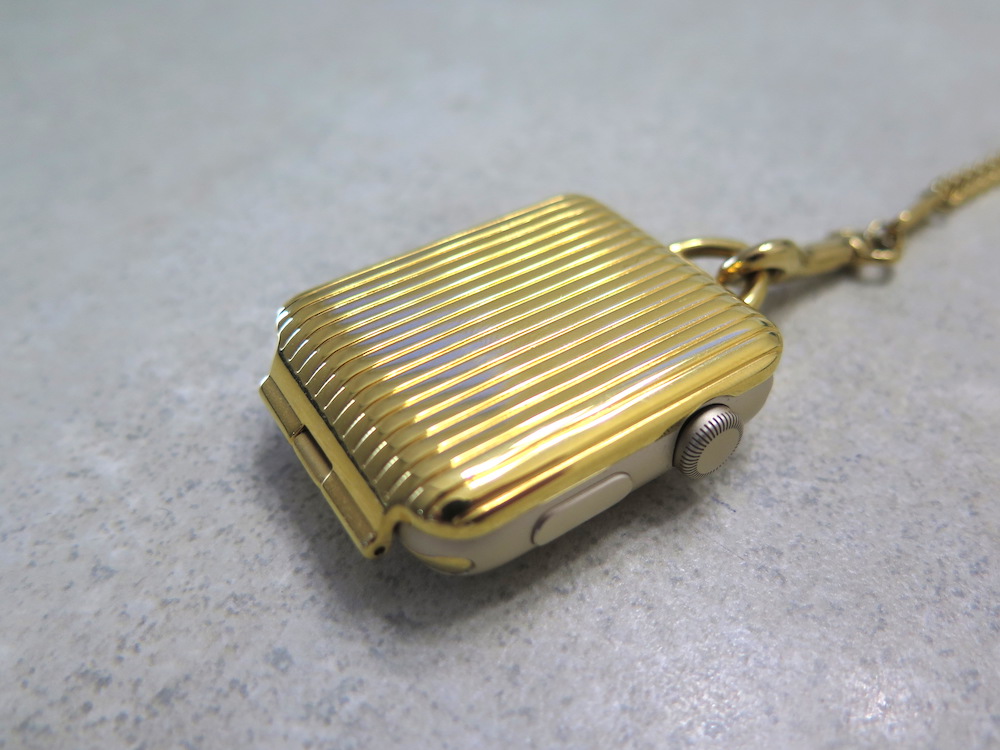 The Bucardo Pocket Watch is composed of two pieces. The first piece is that chain, and the second piece is the cover that attaches to the bottom. The pieces slide in just like any other Apple Watch band. I got the gold-plated pinstripe model, which I found matched my gold Apple Watch Sport pretty well. The build is very good, with a satisfying click sound that happens when you close the pocket watch. It looks quite stylish, and many people might not even know that it's an Apple Watch.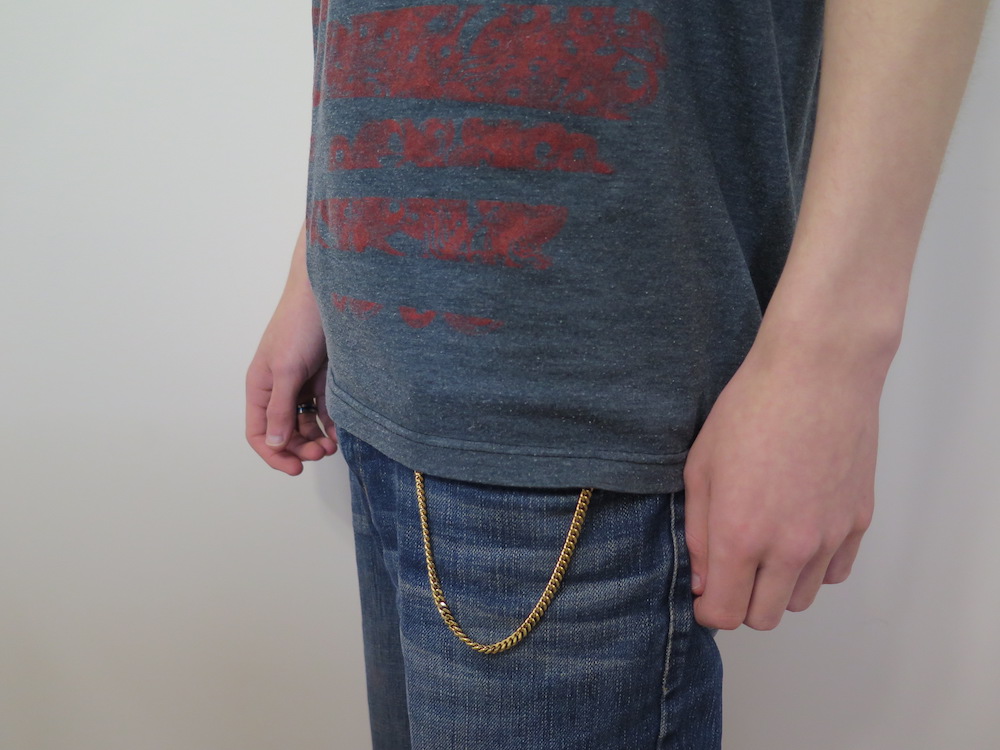 When I first wore my Bucardo Pocket Watch, I received lots of compliments on it. People were surprised to find out that it was actually my Apple Watch, and they thought it was a really clever idea. I found it a really fun and unique way to wear my Apple Watch, and it gives it a classy look. The ability to have a classic look of a pocket watch with customizable watch faces is something that'll really appeal to a lot of people.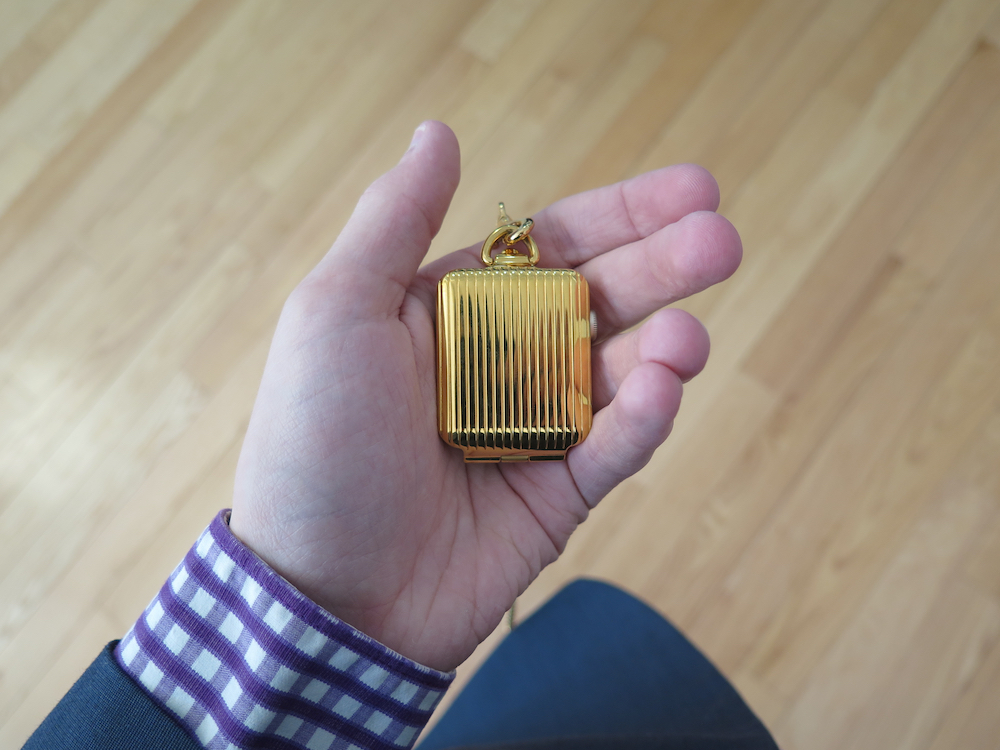 Unfortunately, there are many things that prevent me from using the pocket watch daily. Many of the features that make the Apple Watch useful can't be used when it's in the pocket watch because it isn't on your wrist. First off, since it isn't on your wrist, you have to type in your passcode each time you want to use to watch for anything except check the time. For me, this is a really big deal, as it is much quicker just to pull out your phone to view the notification. Other things include the fact that it can't measure your heart rate in your pocket, and while it does track your activity, I found it wasn't as accurate. It also doesn't work with the Auto Unlock feature in macOS or Apple Pay, unless you unlock it first.
So basically, this converts your smart Apple Watch into a pocket watch. It's a fun accessory to wear on special occasions, but with a $200 price tag, it's an expensive accessory. If you're an owner of the original Apple Watch or the Series 1, you can snag the pocket watch at a starting price of $120, which is more easy to swallow. The target market for this item is for people looking for fashion accessories, not for gadget lovers.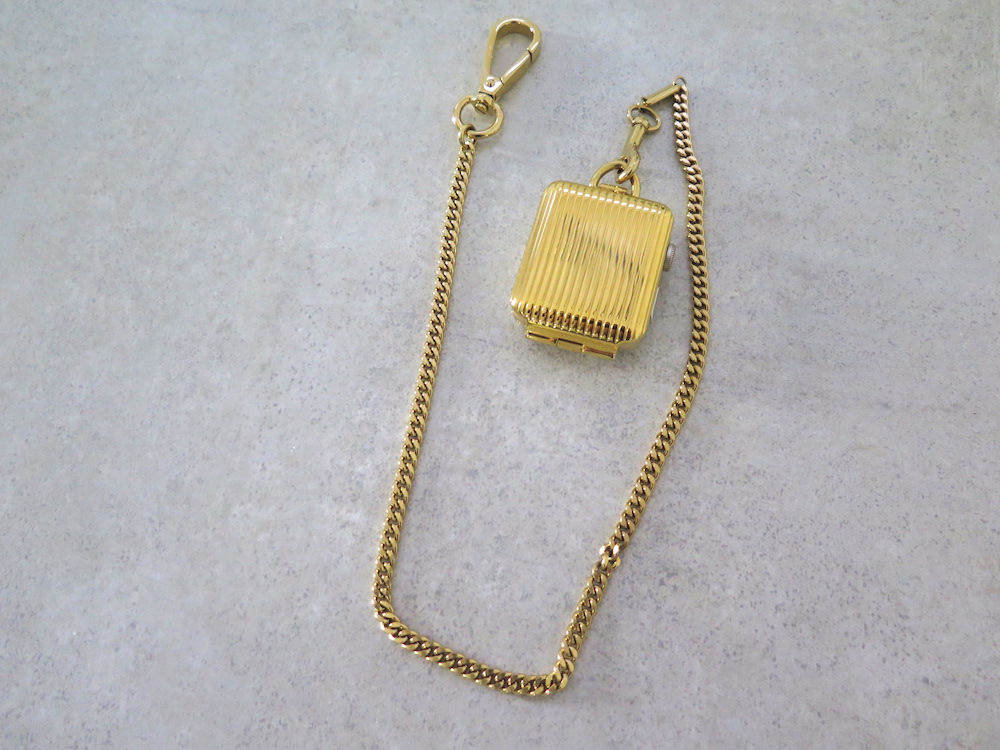 Overall, the Bucardo Pocket Watch is a good accessory in terms of build quality and looks, and it is a great fashion accessory. However, if you use your Apple Watch more as a gadget than a fashion accessory, the Bucardo Pocket Watch is much harder to recommend, because it removes the majority of the Apple Watch's usefulness, and it can be hard to justify the price for something you probably won't often use. Nevertheless, if you are looking for a great and unique fashion accessory for your Apple Watch, the Bucardo Pocket Watch might be something worth checking out. You can do so on their official website.
What do you think of the Bucardo Pocket Watch? Is it something you would use? Do you plan on buying one? Let us know your thoughts in the comments section down below!
Disclosure: iOSHacker may receive a commission if you purchase products through our affiliate links. For more visit our privacy policy page.