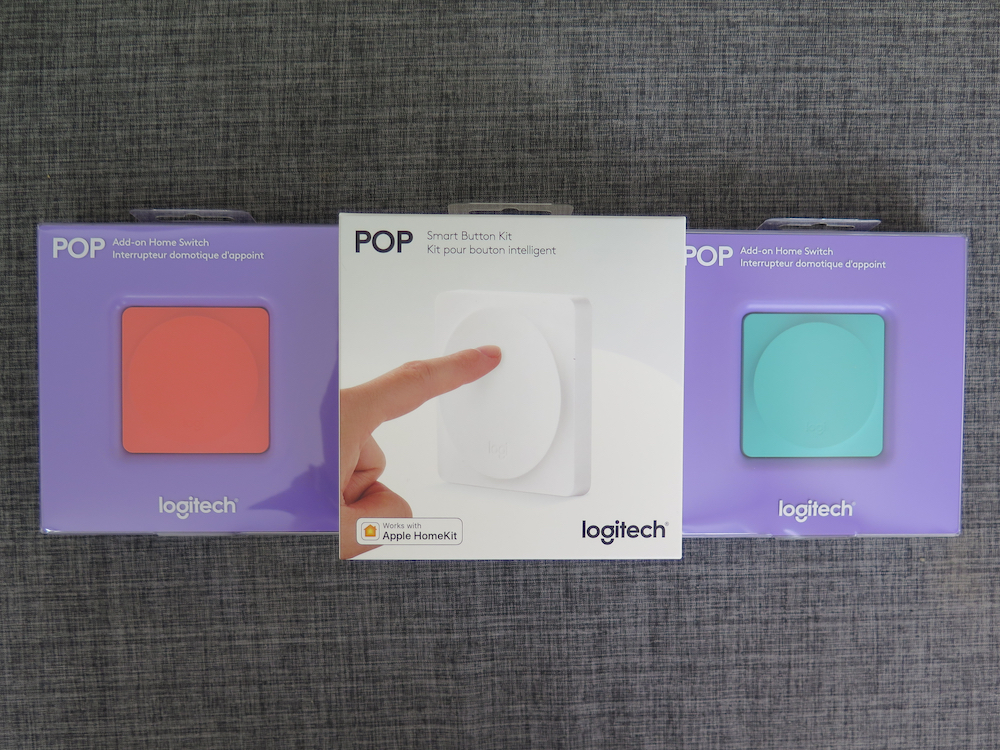 The great thing about smart home devices is that you can control your devices from anywhere. You can control your lights from across the room, your thermostat from another floor, or turn on a fan from across the world. While it can be very convenient to control all of these from your phone, sometimes I can't help but feel like these devices cause inconveniences.
For example, when I'm entering or leaving a room, it's much more convenient just to flick a switch rather than pulling out my phone to do so. Turning the light off from the switch also disconnects the bulb from the phone, so I can't turn it on remotely. Not having physical buttons is also bad for guests or children, who probably don't have devices connected to your smart home setup.
The Logitech POP Smart Buttons are smart, connected buttons that are aimed at making your smart home setup easy. They can be used to control a variety of smart home products, and it also integrates with Apple HomeKit, giving you the ability to control any of your HomeKit scenes and products.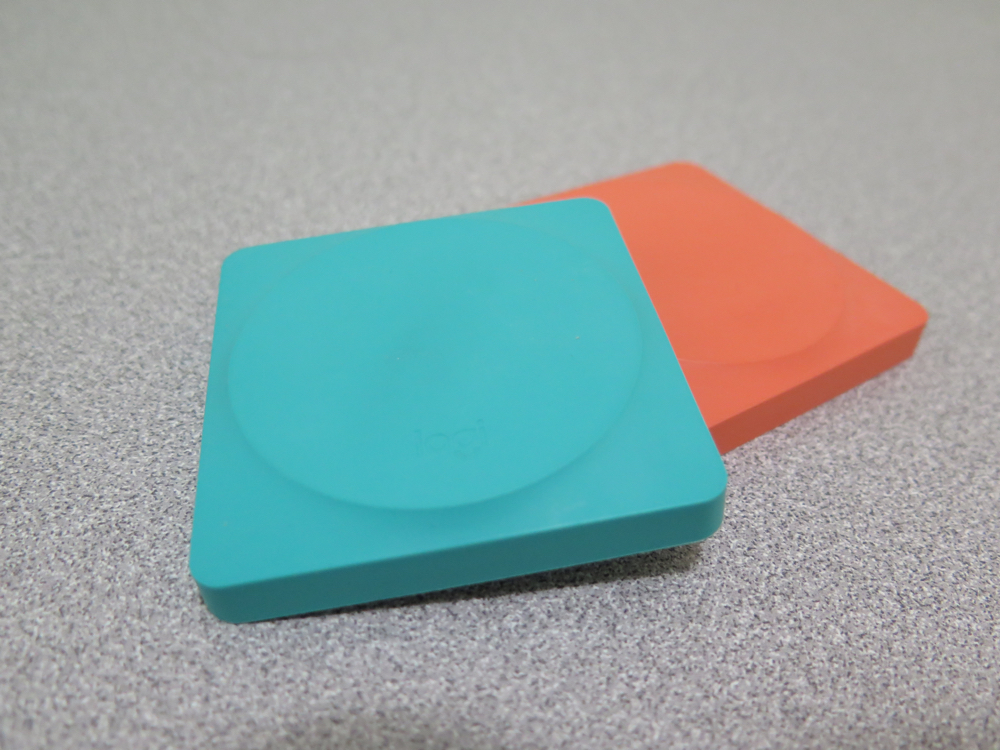 Setup is quite easy. Rather than having plug a hub into your router, the hub for the Logitech POP is a small square that plugs directly into the wall. It then connects wirelessly to your Wi-Fi network. If you have an Apple AirPort router, setup is so simple that you don't even need to type in your Wi-Fi password.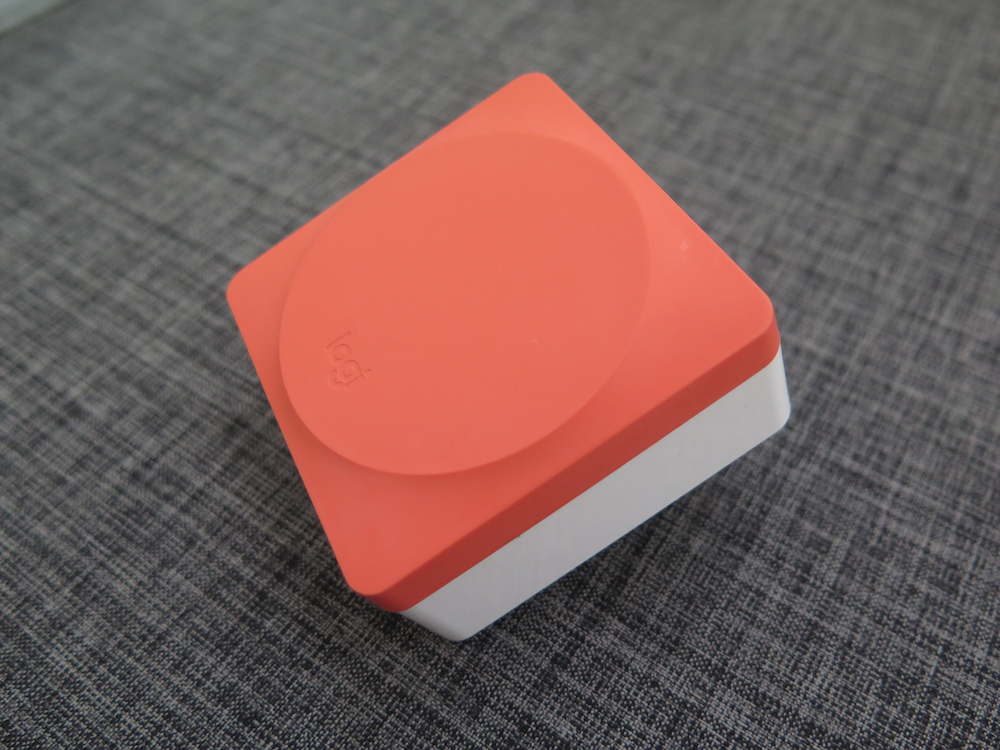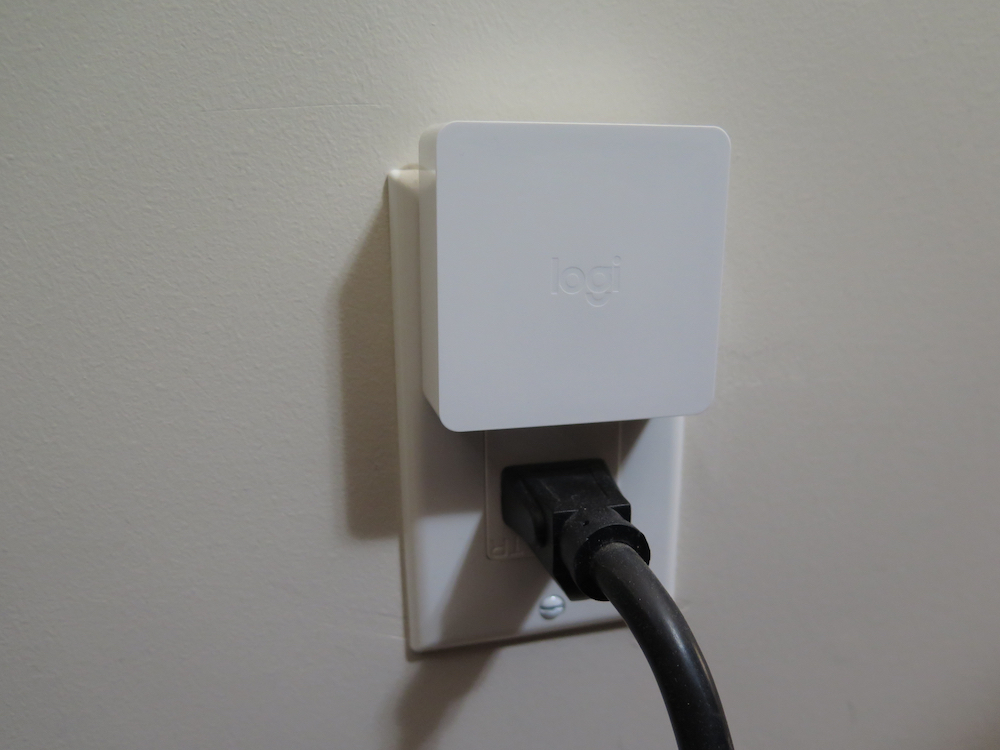 Once you have the bridge setup and the buttons paired, you can configure the button. There are three different button presses that a button can receive. There's a simple single press, a double press, and a long hold. At the bottom of the screen is a scrollable bar that lists all of your smart home gadgets and services.
Dragging one of them into the main area allows you to configure it. In the case of the Harmony Hub, you can select which activity you would like to run. With lights, you can configure which state or color you would like it to be set to. IFTTT can make your button do a variety of tasks, such as text or call your phone, send automated messages, create calendar events, and more.
There is also an advanced toggle you that can enable for each different press. When enabled, it will act more as a button rather than a switch. For example, when advanced mode is turned off, it will toggle the on/off state of lights or Harmony activities. When disabled, it will only turn it to one state, which you define. The app also features control of the buttons in the app, so if you don't have physical access to a button, you can still run the actions it has by interacting with it in the app.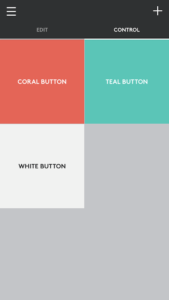 Another neat feature of the buttons is that is works with Apple HomeKit. You can control individual HomeKit accessories, or activate HomeKit scenes. For example, with a single press, you could have your door lock, blinds close, lights turn off, fan turn on, and have the thermostat cool down. All with a single press. You still have the double press and long press options to configure to whatever you wish.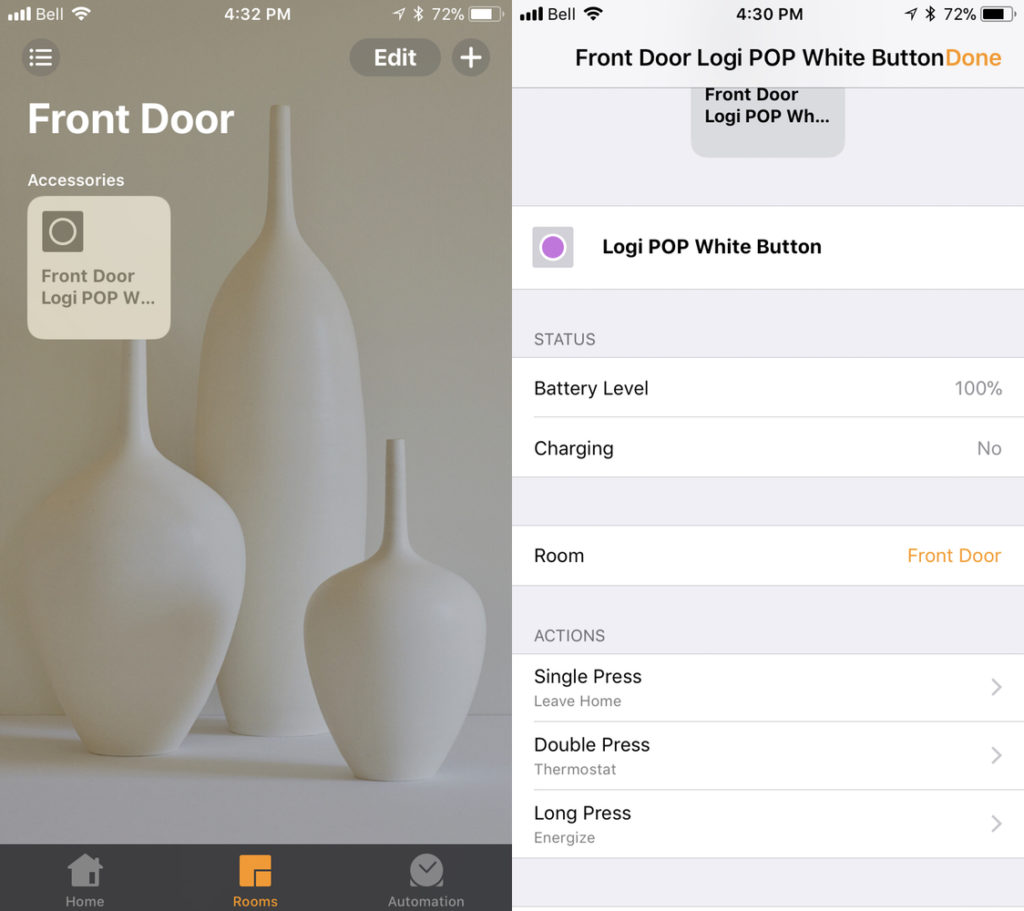 There are a few limitations with using it with HomeKit however. First off, you'll need a Home Hub. This can be either an Apple TV, iPad, or HomePod. The second is that you cannot control HomeKit accessories in combination with the Logitech POP Buttons app, so if you use the button with HomeKit, you will not be able to control such accessories as the Harmony Hub, Sonos, or IFTTT, to name a few. The last limitation is that when using it with HomeKit, it is always in "advanced mode." There is no way to toggle a light or switch in HomeKit with the same button press.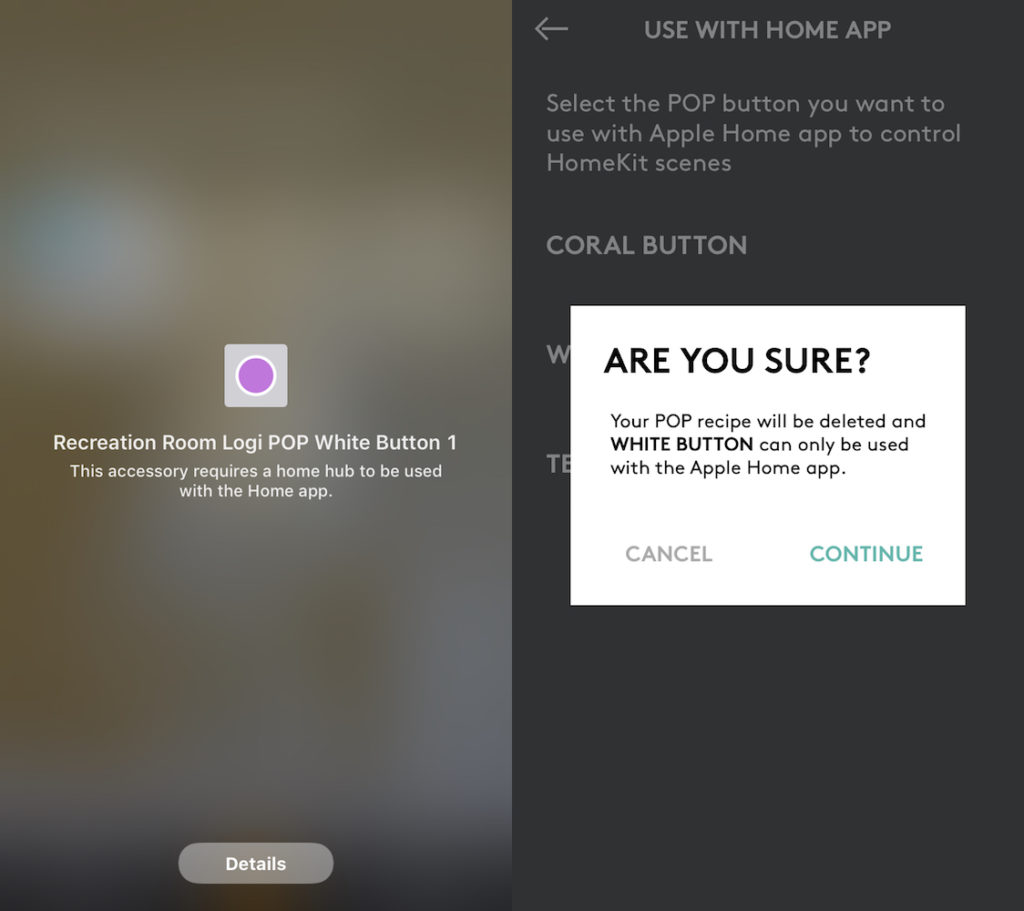 Overall, I think the Logitech POP Buttons can very practical and powerful. I have one beside the door so on my way out I can give it a quick press and it turns my home into away mode. Logitech includes mounting tape with each button so it's easy to mount on the wall. I have one beside my bed so with a press I can have everything in my home ready for the night. The POP Smart Button Kit, which includes one button and a hub, is sold by Logitech for $59.99, with additional buttons being available to buy for $39.99 each.
Personally, if you plan to use the button as a simple light switch, I'd say it's pretty pricey. However, if you have many smart home accessories or services linked via IFTTT, and you want to trigger scenes and automations easily, then the Logitech Smart Button is a great buy. The battery also lasts over five years, and it's replaceable, so it's great knowing that you won't have to continue spending money buying brand new buttons once the battery dies.
What do you think of the Logitech Smart Buttons? Can you see yourself having a use for one? What HomeKit products do you own? Let us know your thoughts in the comments down below!