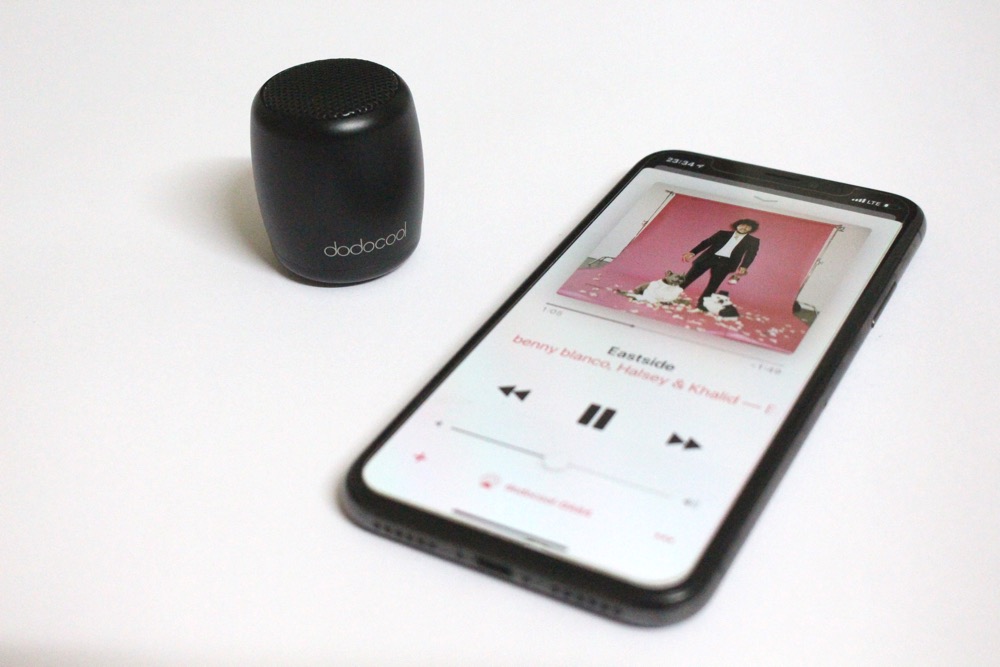 Users who care about audio quality know no matter how good the speakers on the iPhone get, they aren't great for music listening. However that does not mean you have to spend hundreds of dollars to buy a decent wireless Bluetooth speaker that would allow you to listen to music from your smartphone. dodocool Mini Wireless Speaker is a super affordable and portable Bluetooth speaker that is provides a great music listening experience to its users.
The biggest advantage of dodocool Mini Wireless Speaker is its tiny size. The speaker is literally pocket-sized, which means you don't need a backpack to take it with you. You can simply toss it in your pocket while ladies can carry it around in their purses without any trouble. It is also great for listening to music at home as it is easy to carry around with you from one room to another.
The compact design of the speakers and the black and white finishes it comes it really add elegance to its overall profile. I particularly like the feel of aluminium alloy that covers it from all sides and the speaker grill at the top. All this gives this tiny speaker a premium look, which is contrary to the cheap price point it is available in. One place that will make you remember the price you paid for this Bluetooth speaker is the bottom side, which also has a cheap and fragile feeling button with a rubber around it.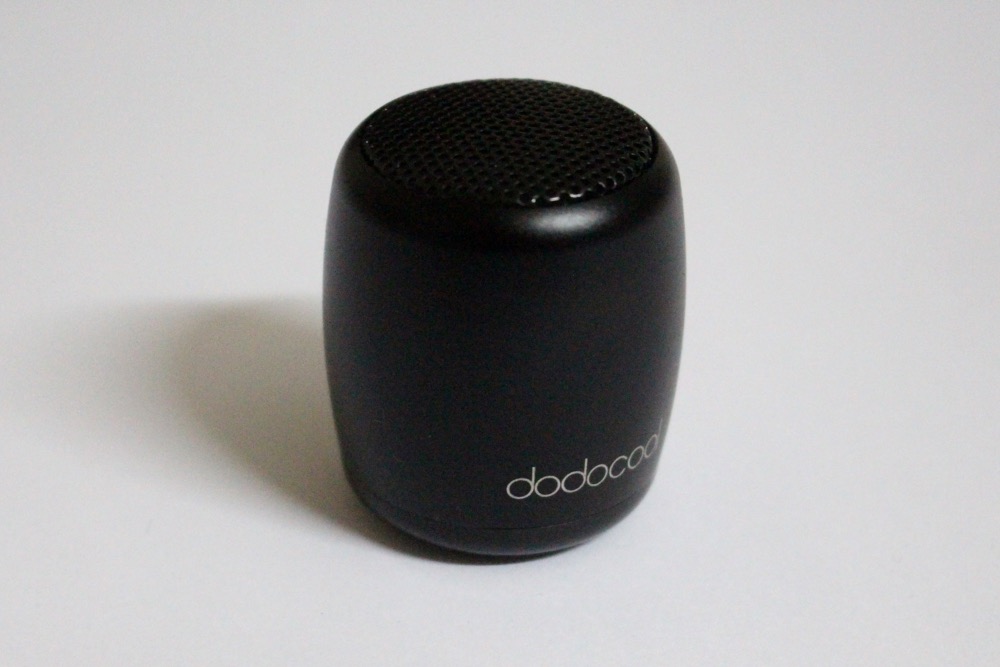 The dodocool Mini Wireless Speaker gets reasonably loud, in fact it is louder than what you would expect from a speaker this size. That loudness comes at a cost though as the music sounds pretty flat and bass is hard to find even on the soundtracks that offer strong bass. Despite that this small speaker delivers a decent sound quality that is good enough for casually listening to music, and is definitely better than the speakers coming out of your iOS device.
The dodocool Mini Wireless Speaker has a microphone that lets you make phone calls on your iPhone. The microphone quality isn't as great as you would expect, but for a $12 speaker that also delivers loud music, we can't really complain much about the quality. One thing that is noticeably missing from this Bluetooth speaker is the audio controls.
There's only one button found at the bottom of the speaker. This multi-function button lets you increase music by pressing it multiple times, make Bluetooth connections and turn the speaker on and off. This single button can also be used as a remote for the Camera app, as when the app is open you can press it to take a photo.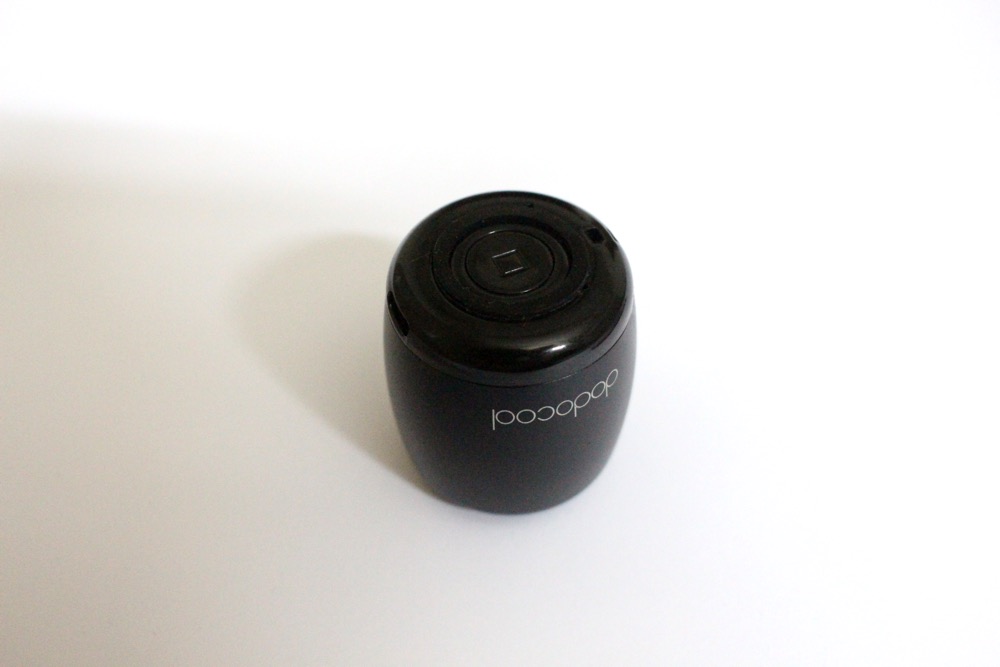 The speaker features a 300mAh battery that can be fully charged in just 3 hours using the included microUSB cable. On a full charge you can use it for up to 4 hours. I find the 4 hours claim to be reasonable, so you can expect to get a battery life of 3-4 hours on a single charge.
The dodocool Mini Wireless Speaker is available for $12.99 at lululook. At this super affordable price point it is really a no brainer for someone who is looking for a decent speaker that delivers loud music and can be used to make phone calls. It offers great value for money and is a great addition to your iPhone accessory collection. However if you are serious about sound quality and music listening experience you should need to reconsider your budget and look for better options out there.
Disclosure: iOSHacker may receive a commission if you purchase products through our affiliate links. For more visit our privacy policy page.