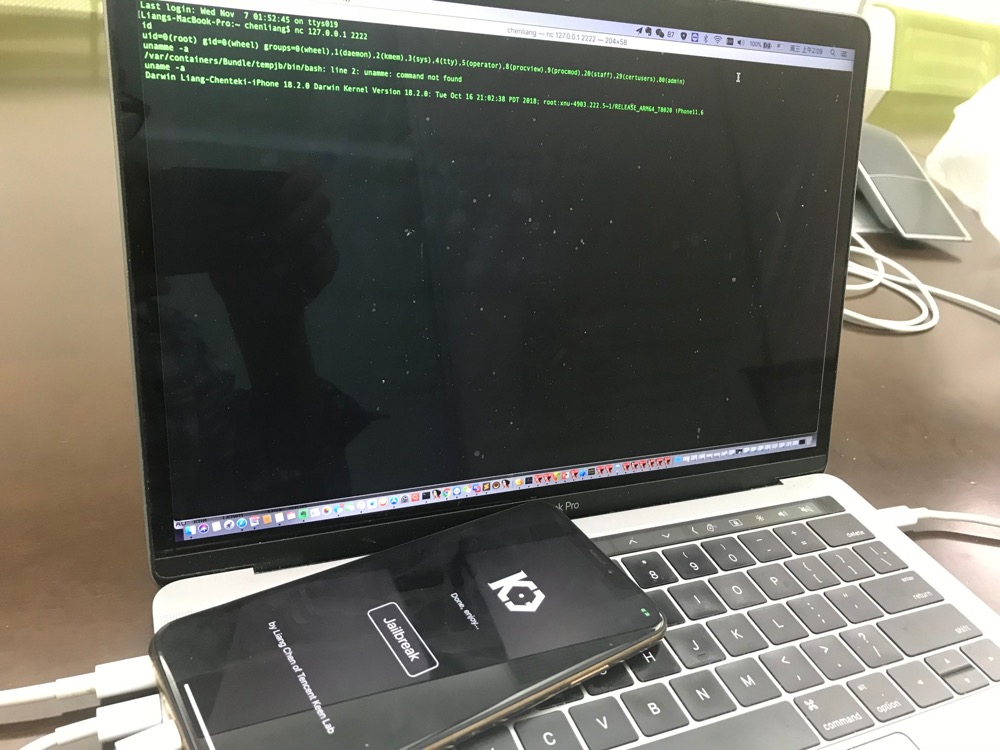 A week after its public release it looks like iOS 12.1 has been jailbroken. This was announced by iOS hacker Liang Chen who claimed on Twitter that he has jailbroken iOS 12.1 running. What makes his announcement more significant is the fact that he has been able to achieve this jailbreak on an A12 device, which is found on latest iPhone XS, iPhone XS Max and iPhone XR.
In fact KeenLab's Chen in his tweet has mentioned the he has jailbroken iOS 12.1 on the 'latest iPhone XS Max'. He didn't share any specifics about the jailbreak, so we don't know if this is a tethered, untethered or semi-untethered jailbreak, however the last one is the most likely scenario.
In the image that has been shared along with the tweet, the iPhone XS Max can be seen running the KeenLab jailbreak application, in which a big 'Jailbreak' button is visible. The app shown on the iPhone seems to suggest this may very well be a semi-untethered jailbreak, as previous semi-untethered jailbreak have had similar applications, which are required to jailbreak/re-jailbreak iOS devices.
Liang Chen will be sharing more details about his iOS 12.1 jailbreak for A12 Chip at POC 2018 this November 9.
iOS 12.1 + A12 == the end of iOS war? I will be presenting at POC 2018 this Friday with latest iPhone XS Max pwn. @vangelis_at_POC @keen_lab https://t.co/lCtc1z3p4h pic.twitter.com/XWLDs24zIf

— Liang Chen (@chenliang0817) November 6, 2018
It is very unlikely that Liang Chen or Keen Lab will release this iOS 12.1 jailbreak for public. This jailbreak was most likely developed as a proof of concept and research purposes. However this achievement does prove that iOS 12.1 on A12 chip is possible and it is only a matter of time when another developer works on creating a jailbreak of his own.
Disclosure: iOSHacker may receive a commission if you purchase products through our affiliate links. For more visit our privacy policy page.