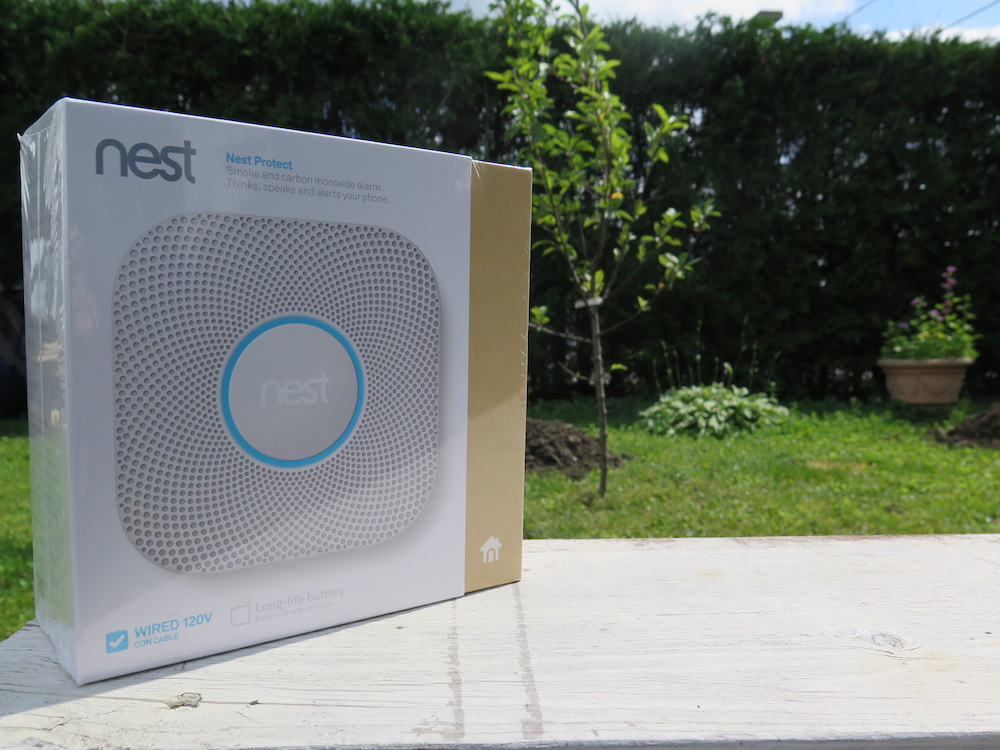 While we all appreciate our smoke detectors keeping us safe from fires, other times they can be pretty annoying. Sometimes they go off when we make a mistake in the kitchen, causing chaos as we scramble to get a stool or broom to turn it off. Other times it annoyingly chirps at us for no reason, and you're left to yourself to figure out why. Is the battery low? Does it need to be replaced? Does it need to be tested? The Nest Protect is a smoke and carbon monoxide detector that aims to solve these problems, as well as throw some additional features in.
Nest offers both wired and battery operated variants of the Nest Protect. Since I already had a wired smoke detector, I opted for the former option. Installation was incredibly simple, consisting of only a few minutes. Nest includes instructions on how to install the Nest Protect, and it mainly consists of cutting power to your existing smoke detector, removing it, and plugging the cords from the old smoke detector connector into the Protect. Nest includes the backplate, mounting screws, and wire nuts, although I chose to use the ones already installed, with the exception of the backplate. The Nest Protect didn't include a screwdriver, but the one I had left over from the Nest Learning Thermostat worked just fine.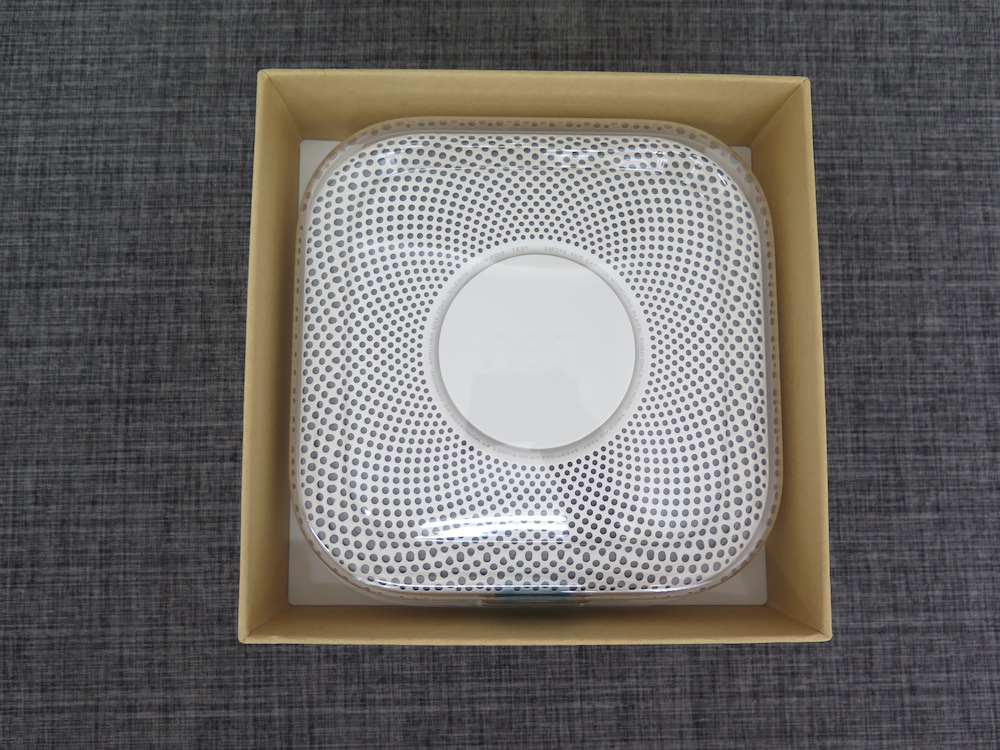 Setup in the Nest app was very straightforward as well. It has a very easy pairing process of scanning a code on the back of the Protect, much like that of a HomeKit product. If you have any other Nest products, it can also integrate with them, so if the Protect detects a fire, it can turn off your thermostat and turn on your cameras. It even uses the display on the Nest Thermostat to tell you what's wrong, a nice little touch.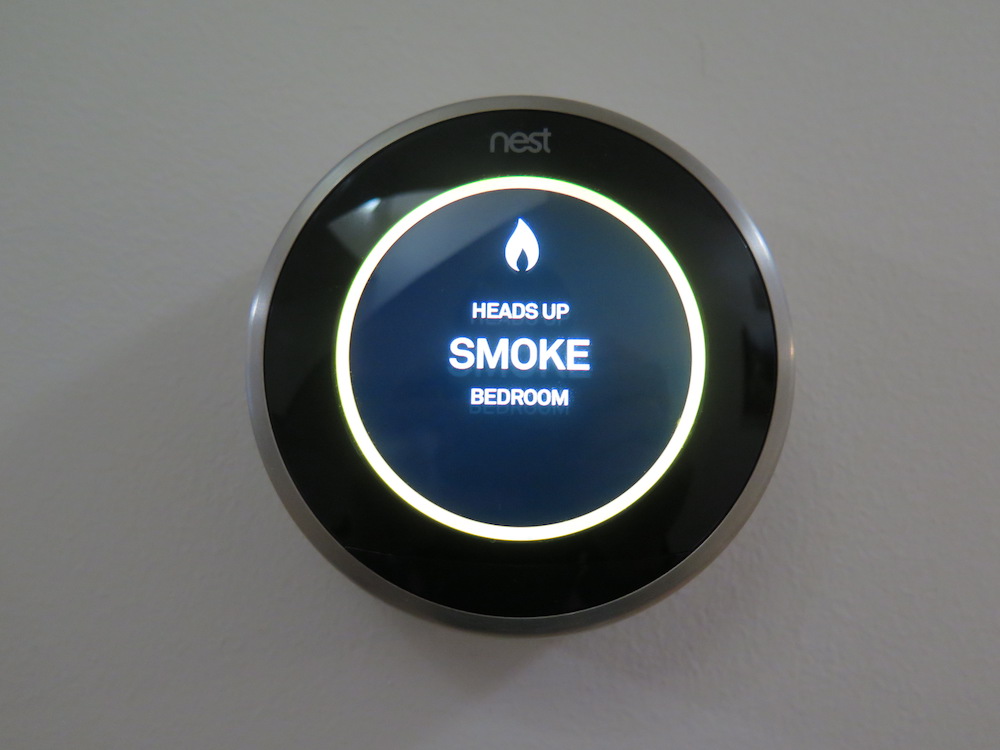 While the design of the Nest Learning Thermostat was very traditional, the Nest Protect ditches the usual circular design of most smoke detectors in favor of a rounded square. On the front, it has a funky pattern which allows the alarm and voice to be heard loud and clear.
The first big appeal of the Nest Protect is in regards to safety. The U.S. Fire Administration recommends that you test your smoke detectors at least once a month. The ones that came with my house recommend once a week. Admittedly like most people I never do that. In fact, according to Nest, 9 out of 10 people don't test their smoke detectors monthly. To help with that, the Nest Protects automatically tests its sensors and batteries over 400 times a day.
While 12,000 times a month might seem like an overkill, it's nice to know that if anything goes wrong, you'll know right away. The one thing that the Nest Protect thankfully doesn't test every day is the alarm. It tests the speaker and horn once a month, and you can set the time range in which it tests the sound, so it doesn't disturb you. The whole sound test only lasts about 5 seconds. This is probably one of the most important reasons to buy the Nest Protect. While the other additional features are nice to have, you can be confident that your Nest Protect will always be alert when any danger comes up. Along with smoke, the Nest Protect can also detect poisonous carbon monoxide, so it can alert you of dangers that you might not be aware of at the time.
The Nest Protect has a multi-colored ring in the center. This Ring changes color depending on the circumstances. If smoke is detected, it will turn orange. If large amounts of smoke or fire are detected, it will turn red and sound the alarm. It turns green once the alarm stops. This can be very helpful for people hard of hearing to clearly and quickly see what's going on.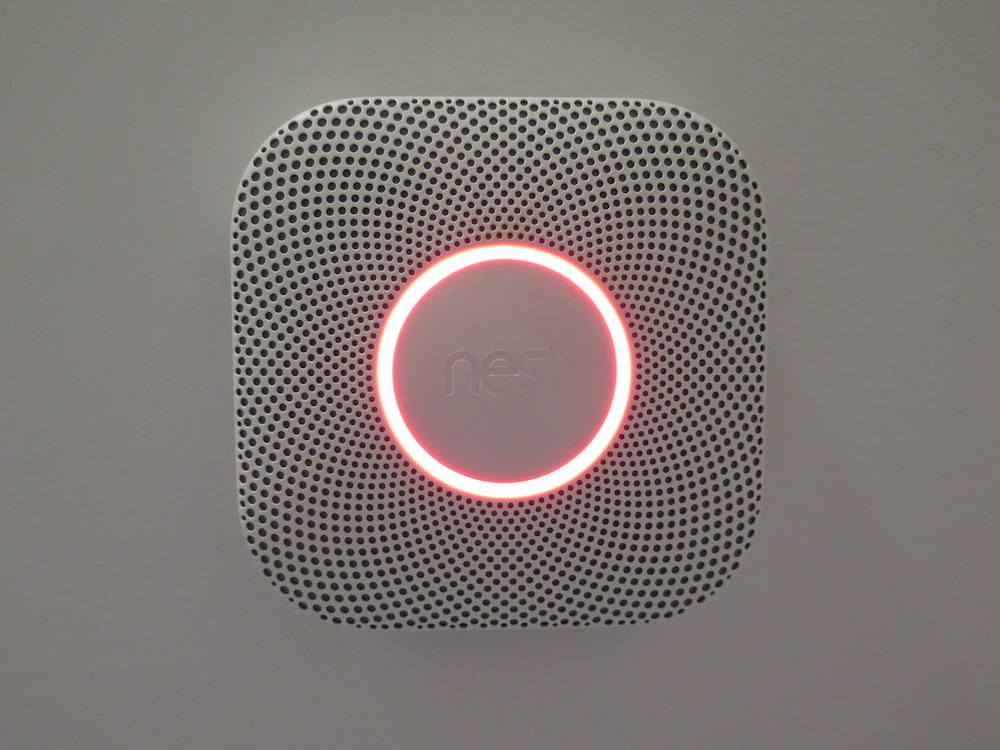 My favorite features of the Nest Protect has to be the Nightly Promise and Pathlight. When it's nighttime and you turn the lights off, the Nest Protect will briefly glow green. This gives you the assurance that it has tested itself and everything is working fine. I loved this feature as it gave me peace of mind that if anything happened during the night, the Nest Protect would be able to alert me of any dangers. If something is wrong, it will turn yellow, and you can press the button or open the app to identify the problem before you fall asleep.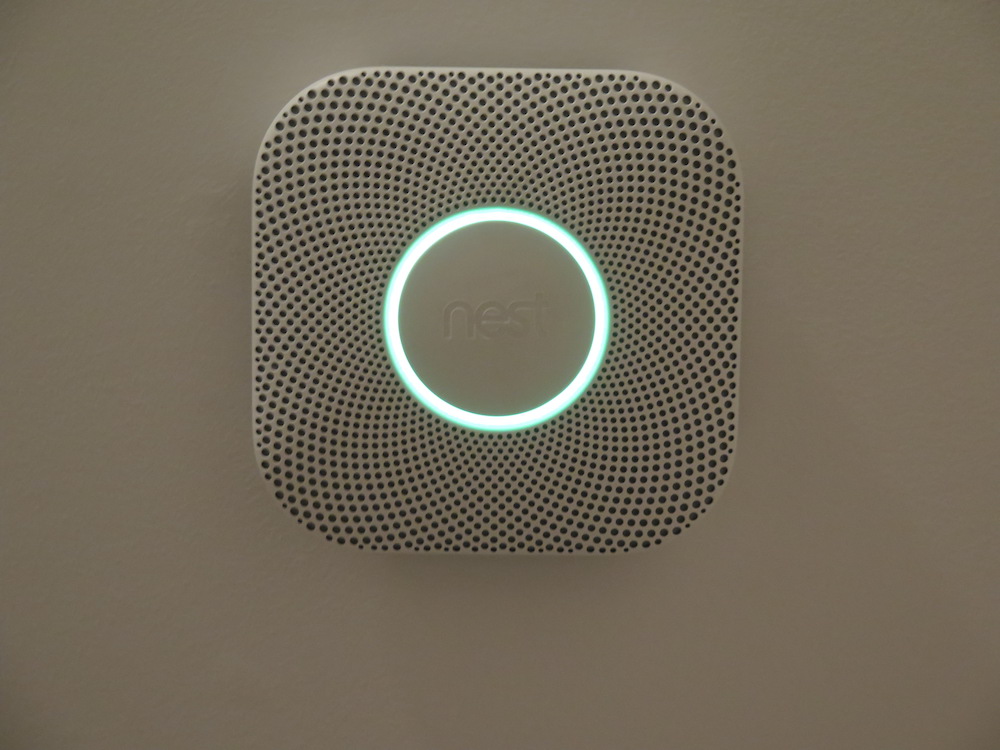 Pathlight takes advantage of the colored ring and the fact that your smoke detector is always on the ceiling to provide you with a nightlight. The nightlight isn't always on, but rather it activates when you move close to it. This makes it ideal for quick trips to the washroom or for a midnight snack. You might want to check how close your Nest Protect is to your bed, however. I found if I moved close enough to it while in bed, it could trigger, and there is no way to adjust the sensitivity. You can adjust the brightness though, making it either brighter or darker. If it's right above your head and triggering constantly, you can turn it off if you wish. I loved this feature as it made practical use of the space that the smoke detector takes up and makes it useful for something other than detecting danger.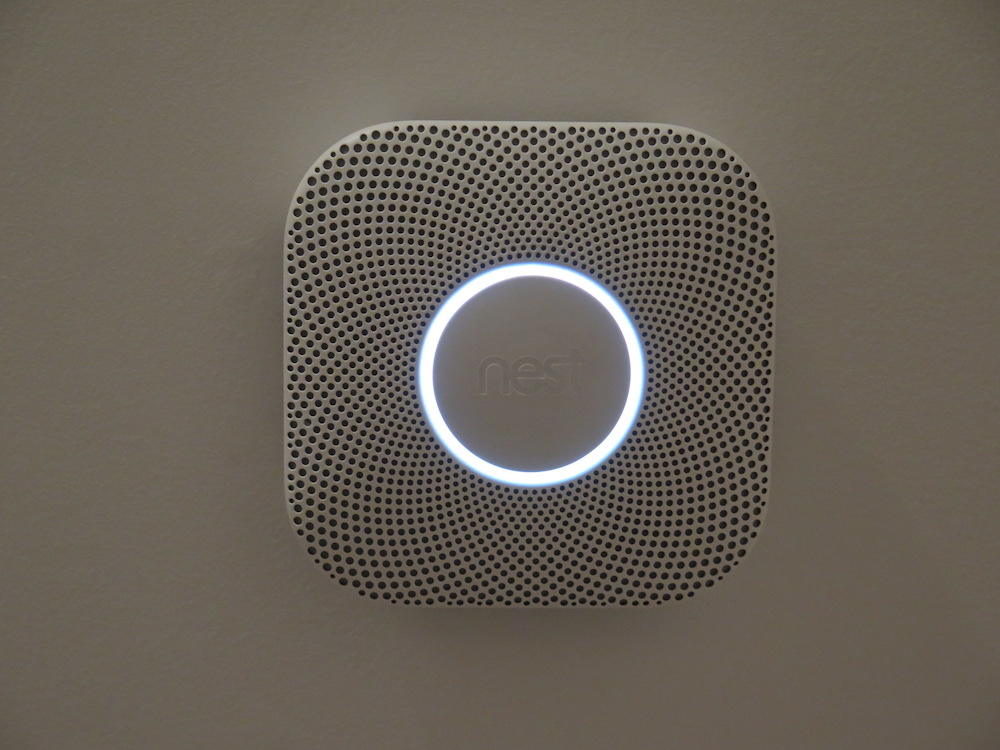 While Nest Protect is very well designed and has great features, it isn't without some flaws. The first thing to note is that it lacks an interconnect wire. An interconnect wire connects several smoke detectors in the home, so if one detects danger, all of them will sound. Nest says that there isn't a standard interface for communicating dangers over the interconnect wires, and so it decided to vote in favor of working wirelessly.
The Nest Protect will communicate with other Nest Protects wirelessly over its own network to signal others of danger. Since it has its own network, it will work even if your Wi-Fi is down. But since it's wireless, each Nest Protect must be within 50 ft of each other for it to work. Worse, it only works with other Nest Protects. I would have preferred to have both wired and wireless interconnect, for it to work over longer distances and just in case another manufacturer's smoke detector can be triggered, as you'd need to replace every smoke detector you have with a Nest Protect for all of them to sound.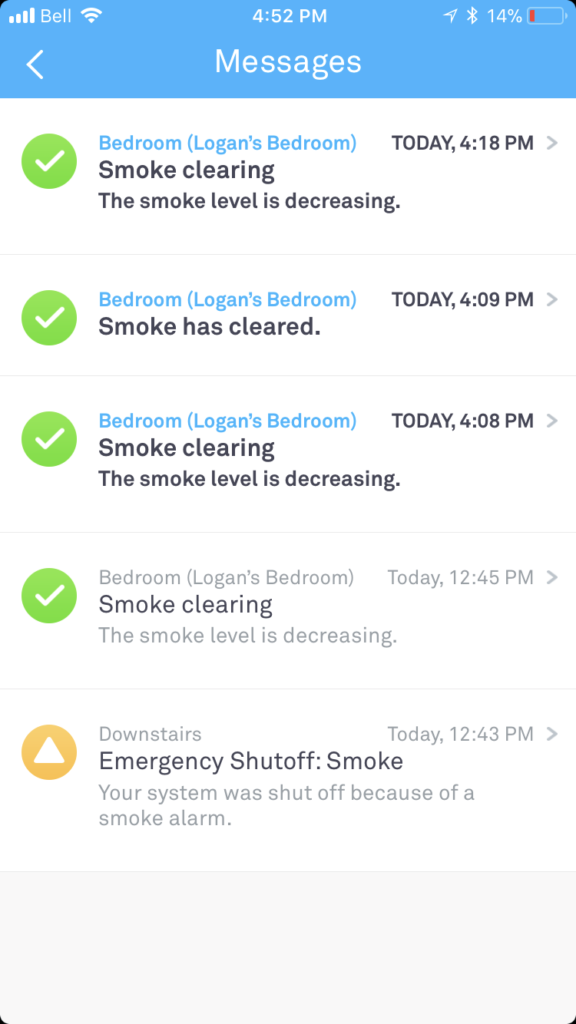 You also cannot silence it locally from your phone. You have to be connected to the internet. This is something I disliked about the Nest Thermostat too. If you have slow internet, it could very well just be faster to physically silence the Protect rather than wait for the notification to come in and then for it to tell the Nest Protect to be quiet.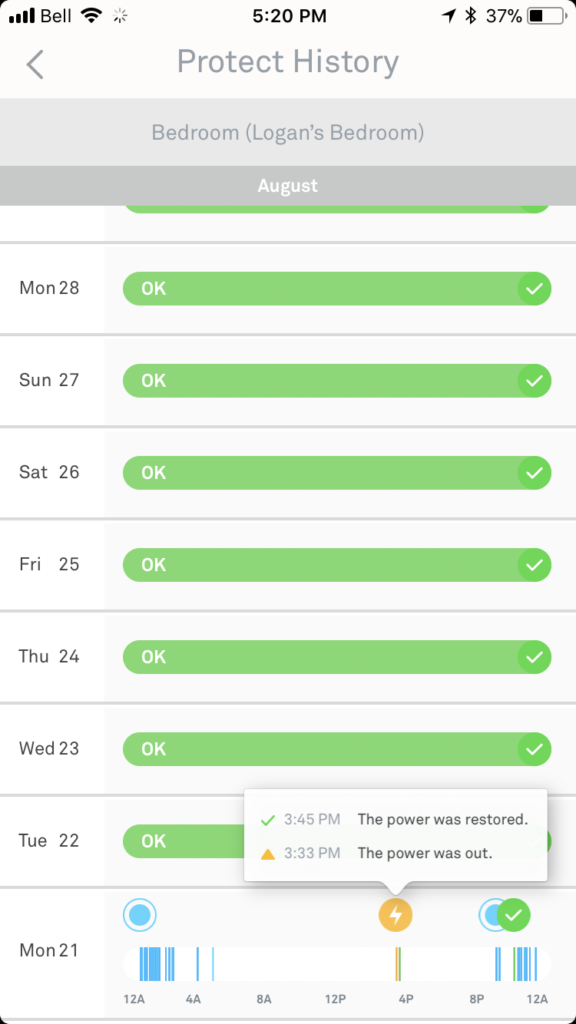 Overall, I like the Nest Protect. It takes your smoke detector and makes it safer and more convenient. It even has some tricks up its sleeve such as the Pathlight feature. If you can overlook the fact that it lacks an interconnect wire and you have reliable internet, I would highly recommend the Nest Protect, even if it doesn't support HomeKit. You can buy the Nest Protect in either wired or wireless flavors from their website for $119.
What do you think of the Nest Protect? Would you buy one? How do you feel about the lack of HomeKit? Let us know in the comments down below!