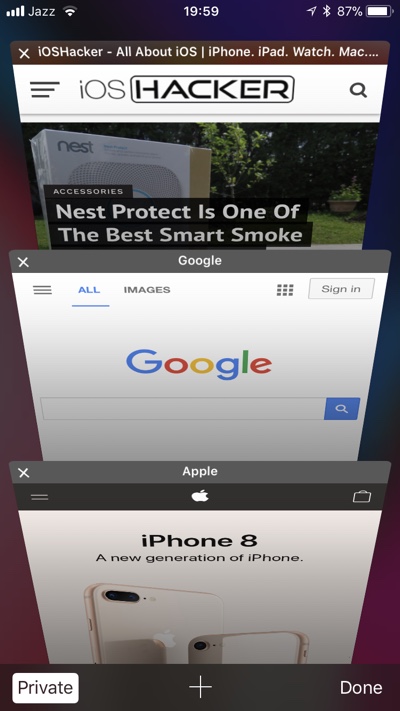 iOS 11 makes web browsing in Safari a lot more convenient by adding a simple shortcut to it. Opening a link within a webpage hasn't always been simple on iOS however Apple has made changes to iOS in recent years to make the process a lot simpler. Many years ago users were required to tap and hold on a link and then tap on the 'Open in New Tab' option in order to open the webpage in a separate tab.
Other ways to open links in a new tab include force tapping on the link if you have a 3D Touch enabled device or simply dragging and dropping the link on the '+' button if you have an iPad running iOS 11. While these ways are also still present in iOS 11, there's also another convenient way of performing the same task.
When you are browsing the web on iOS 11 powered iPhone or iPad in Safari, you can simply tap on a link with two fingers. Once you do it will automatically open in a separate tab without interfering with the current webpage that you are viewing. When tapping with two fingers make sure you hit the link with both fingers at the same time for this shortcut to work.
This feature is more useful on devices that are not iPads and don't have 3D Touch functionality. This simple Safari shortcut makes web browsing experience much better and saves user a lot of time.
Disclosure: iOSHacker may receive a commission if you purchase products through our affiliate links. For more visit our privacy policy page.