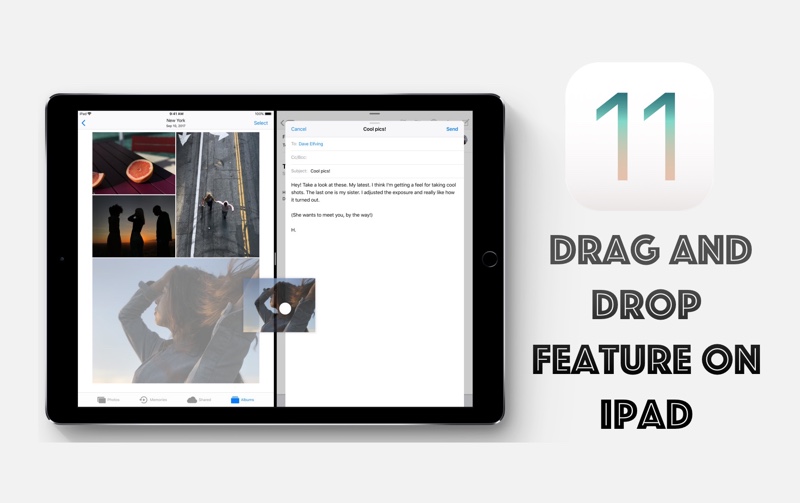 iOS 11 is perhaps the most important step in making iPad a legitimate PC replacement. This software update brings tons of features to iPad that make it a much more capable device. The new dock, multitasking features and the drag and drop features are exactly what user's have been asking for many years, and with iOS 11 Apple has finally delivered.
The Drag and Drop features on iPad allow users to copy text, images and files from one app to another in ways that was not previously possible. You can not only drag and drop items in apps running side by side but you can also perform these actions by dragging an item, exiting the app, launching another app and then dropping that item in that new application.
This is a game changer for multitasking and will make the lives of iPad users much more convenient. In addition to text and images users can also drag and drop URLs, contacts and maps locations and more to and from any app they like.
In the video below we take a look at the iOS 11 Drag and Drop features on an iPad Pro. Watch this video to see how you can use the drag and drop feature of iOS 11 on your iPad.
If you want to stay updated with iOSHacker's Youtube Channel, then don't forget to subscribe.

Disclosure: iOSHacker may receive a commission if you purchase products through our affiliate links. For more visit our privacy policy page.