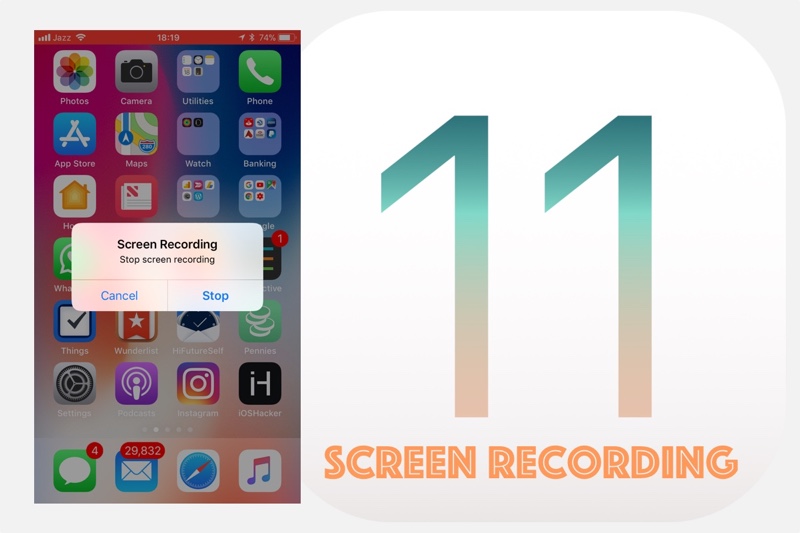 iOS 11 brings a brand new screen recording feature to all iOS device. This means you can record what's on your screen along with microphone audio and share the videos with anyone you like. The addition of a built-in screen recording feature to iOS is a big deal, as previously users were forced to either jailbreak their device and use one of the screen recording tweaks or use QuickTime in order to record their screen.
Now they can just swipe up to access the Control Center, tap on a button and begin recording. The recordings are conveniently stored in the Photos app where you can edit and share them within a few simple steps. A complete tutorial on how to record screen on iOS 11 is available here.
In the video below we have taken a detailed look at the iOS 11 Screen Recording Feature. Watch the whole video to see how the feature works. At the end of the video you will also find a video sample that hows how a screen recording looks when uploaded on a video sharing website like Youtube. The sample contains the screen recording a video game, so you will see how the screen recording feature performs when recording games and similar stuff.

If you want to stay updated with iOSHacker's Youtube Channel, then don't forget to subscribe.