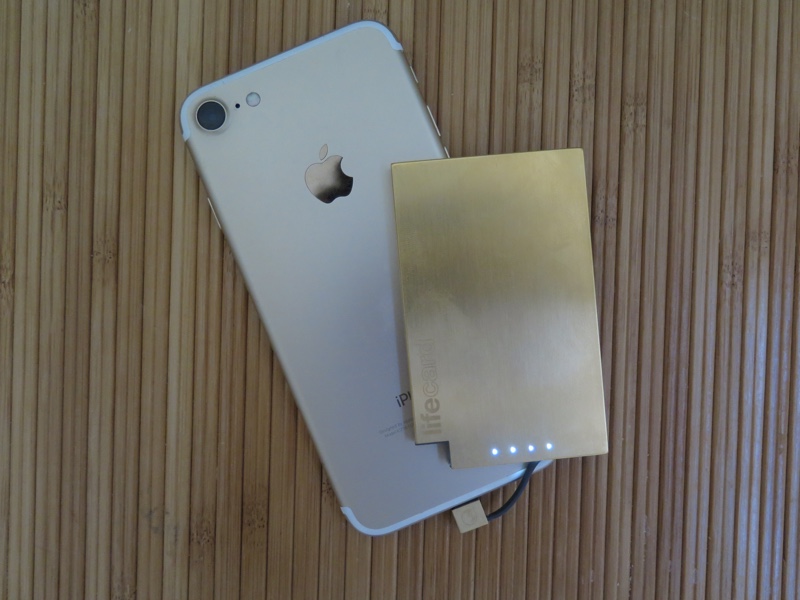 While Apple does a very good job at conserving battery power, both with its hardware and software, it often seems like we just run out of battery power before the end of the day. Power banks are often an easy solution to this problem, but the problem is that they can be fairly bulky, especially if all you want is a little bit of juice to top up your phone. Even worse, you have to carry an extra cord with you and have it tangle from your pocket when using your phone.
If you're looking for a product that meets these needs, you should check out the PlusUs LifeCard. It has a 1500 mAh battery crammed into the area of just three credit cards stacked on top of each other. Not only is that impressive considering the size, but PlusUs has also managed to include a built in Lighting cord, eliminating the need to carry around a cord to charge your device.
First off, to make clear, this isn't designed to make your phone go through several days without being tethered to a wall outlet. Rather, it's designed to give you a small boost if you're needing it. I reviewed the LifeCard with early versions of the iOS 11 beta, which made my battery take a hit, so the LifeCard was very useful.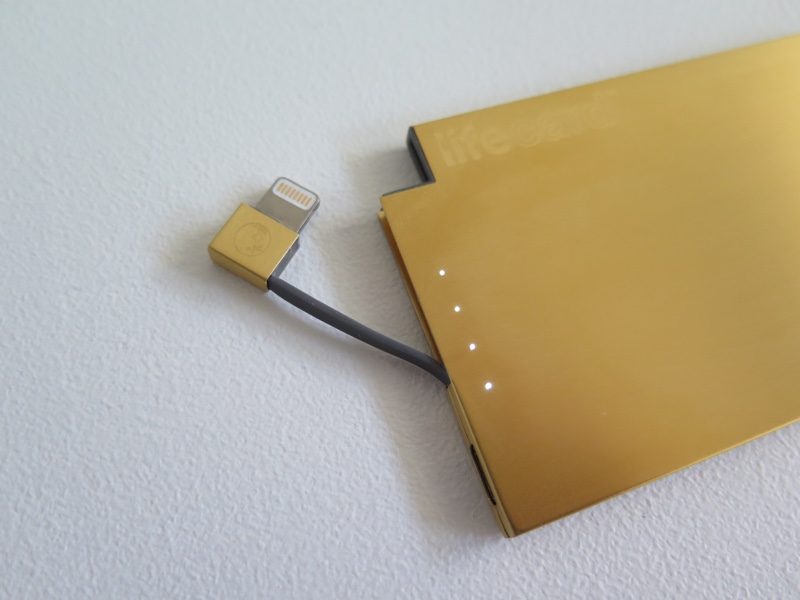 As mentioned, the battery is 1500mAh. For comparison, the battery in the iPhone SE is 1624 mAh, the iPhone 7 1,960 mAh, and the iPhone 7 Plus with a 2,900 mAh battery. While this battery size can charge the iPhone 5S up to 80%, on more modern iPhones, it gives around 40% to 60% battery life.
On the front of the LifeCard is four LEDs that indicate the battery level of the LifeCard. There isn't any button you can press to view the status. Rather, when you pull the Lightning cable out, the lights automatically illuminate. I loved this feature, as it worked well and eliminated any unnecessary weight or thickness that would have been brought by having a button or sensor. The lights stay lit when the LifeCard is charging a device. One complaint about the design is that it picks up fingerprints like crazy. It can be polished easily, but it picks them up again just as easy.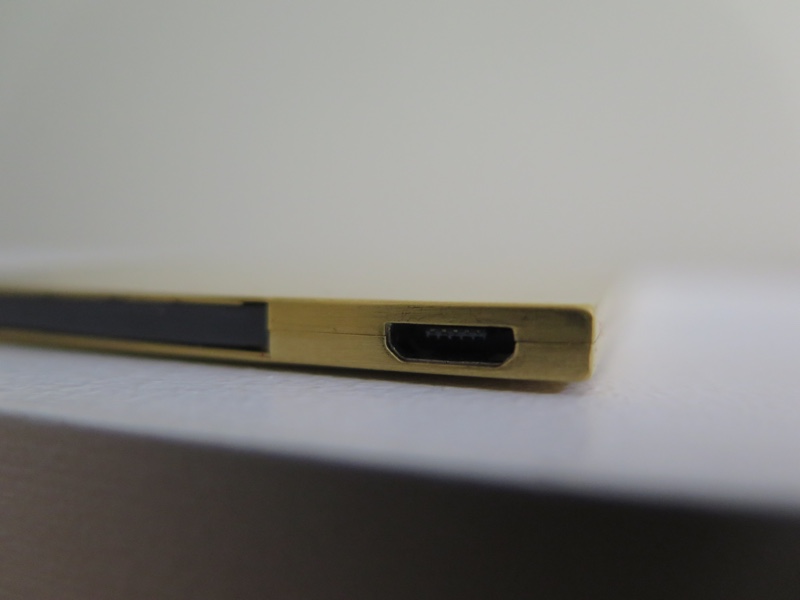 Since I often can't get through a full day without charging my iPhone just a little bit, the LifeCard was perfect for me. Once my battery was close to dead, I would use the LifeCard on my iPhone 7, which charged it to around 45%. The LifeCard was convenient because I didn't need to carry around a brick and cord just to give my phone 40% battery. The only problem is that you'll need to charge the LifeCard more often compared to other battery banks since it has a smaller capacity.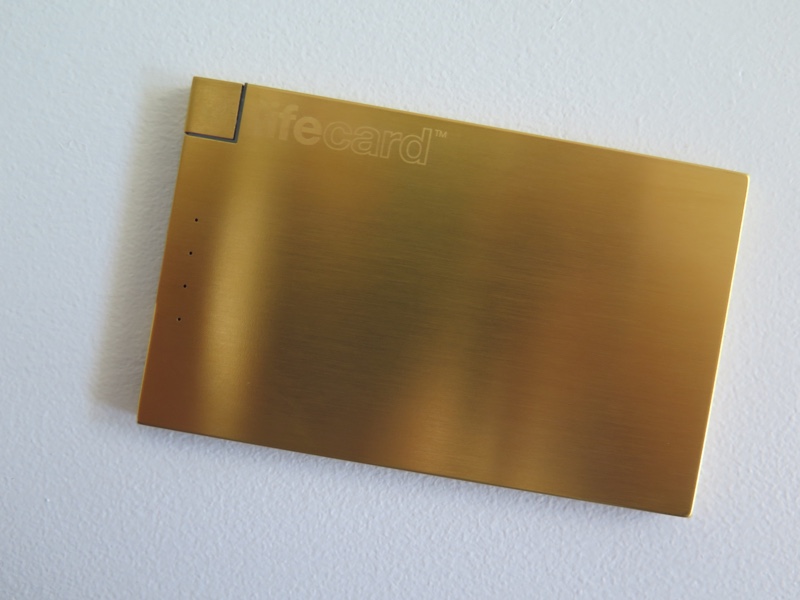 Overall, if you're tired of carrying battery banks and cords with you to charge your phone, the LifeCard could be the solution that you're looking for, with its small form factor and integrated cable. It comes in 3 colors. There is 20 Karat Yellow Gold (pictured in this review) and 18 Karat Rose Gold. Those two models sell for $99.95. I find that price a bit too steep for the product, but I think the $49.95 Brushed Stainless Steel model is a great buy. (You can also get it with a Micro USB connector for $42.95.)
Have you been looking for a solution like the LifeCard? Let us know your thoughts in the comments down below!