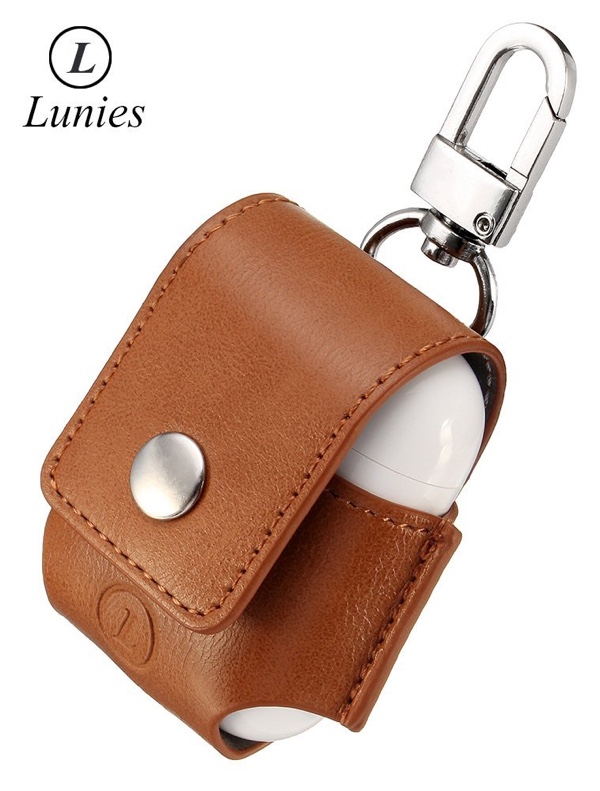 If you are always worried about losing the AirPods case when you are using them or tend to forget your AirPods at home when going out, this accessory is for you. The Lunies Leather Protective Cover for Apple AirPods will not only keep their case safe from scratches but will also attach to your keys so you don't forget them when heading out.
The cover is made up of polysynthetic leather which gives it premium and minimalistic look despite being very affordable. The cover comes in at 0.5mm thickness which makes it very lightweight. However it will protect your AirPods case from scratches and reasonable drops.
The best thing about this cover is that you don't need to remove the AirPods from the cover. Lunies Leather Protective Cover for Apple AirPods features cutouts at the bottom for the lightning port. This means you don't have to remove the case when you want to recharge them. The button design makes it convenient to take out the AirPods from the case, also without having to take it out of the cover.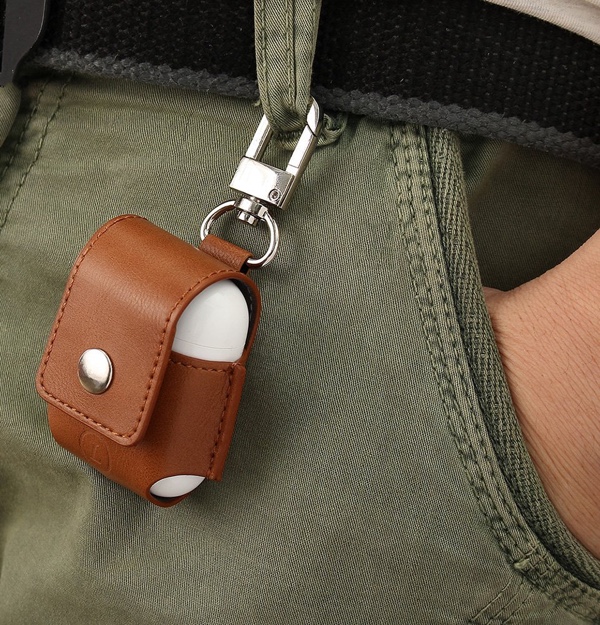 If you don't like the idea of attaching this case with your keys, you can use the hook to attach it to any other thing such as your bag or belt loops of your jeans.