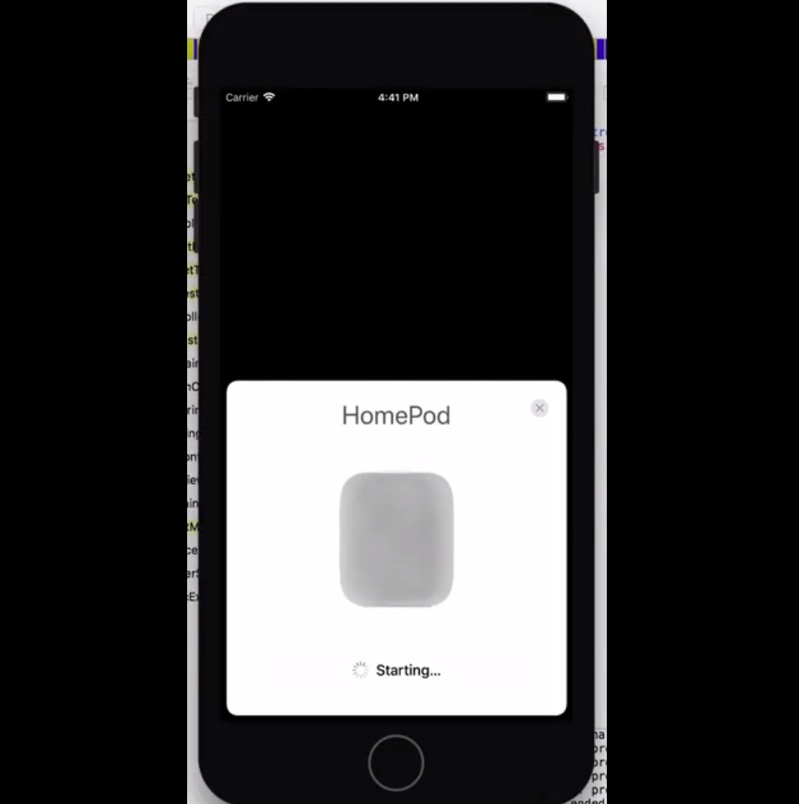 While digging through the the HomePod firmware and iOS 11 code developer Guilherme Rambo was able to discover how setting up and configuring the HomePod with an iOS device would look like. The developer has even provided a video walkthrough of the HomePod setup demo on an iPhone, which he was able to run in the iOS Simulator.
It has been revealed that setting up the HomePod will be very similar to how a new pair of AirPods is added to an iPhone. The UI of the setup is almost same as the AirPods setup with a slide up menu showing all the relevant options to the user.
The setup and configuration process seems straightforward enough, as you would expect from an Apple device. The users tap on the 'Set up' button after which they are asked about their preferred Siri language. The set up then asks the user to authenticate by entering the last four digits of the HomePod serial number. Next Apple ID is added and then set up asks about the location of the HomePod. Finally user is shown some actions that they can perform on their HomePod device, a screen similar to Siri's 'Some Things You Can Ask Me' appears.
It is important to note that iOS 11 is still in beta and HomePod is months away from public release in December. So the set up process can very much change when the device is finally released.
You can watch the setup video Rambo has shared in below.
This is how the HomePod setup will look like on an iPhone. pic.twitter.com/SARqsYslL6

— Guilherme Rambo (@_inside) August 22, 2017
Rambo has also discovered that the same user-interface is used for setting up the Apple TV and Whole House Audio.
The same setup method will be adopted for Apple TV. pic.twitter.com/UcYg4bvFwa

— Guilherme Rambo (@_inside) August 22, 2017
Same for Whole House Audio pic.twitter.com/ZZSIrO3mUA

— Guilherme Rambo (@_inside) August 22, 2017