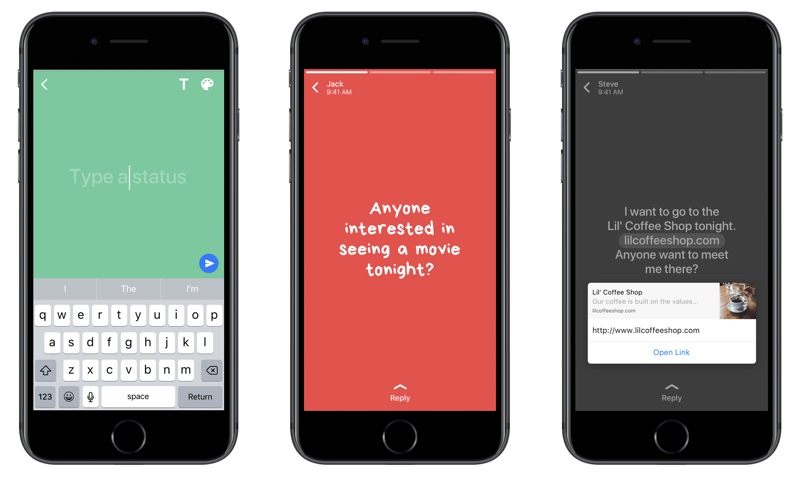 WhatsApp is adding new options to its Status feature. Now users will be able to add text-based status to their account. These text-based statuses will make it possible for WhatsApp users to share whats on their mind or their recent activity in the form of a text-based message
To add a text-based status to your WhatsApp status you have to tap on the new pen button on the status page, after which you will be able to compose your status. In addition to having the ability to enter customized text with font and color of their choice, users will also be able to include links in their status.
The text-based status feature is great as it will allow users to ask questions from their family and friends, share stories and share things like articles or web pages if they find something interesting on the Internet.
WhatsApp is rolling out the new feature and it should appear in your account soon. You will know that you have this new feature when you see the pen button next to 'My Status' button on the Status screen. To add image or video based statuses you can tap on the camera button on the same screen.
You can download WhatsApp application from the App Store for free.